British Prime Minister Liz Truss has certainly lived up to her 'human hand grenade' nickname used by civil servants who worked with her.
This time, the fallout from her decisions has been on an epic scale, with her mini budget provoking a collapse in sterling, a crisis intervention by the Bank of England and a warning from the IMF.
The opinion polls have also been damning, with the Labour Party increasing its lead over the Conservatives to 33% - up from just 8% before the mini budget, according to YouGov.
Ms Truss now faces her conference address to Conservative party members on Wednesday and their reaction will be crucial. It was their votes that saw her elected leader against the wishes of most MPs who favoured Rishi Sunak. Their enthusiasm, or lack of it, will be closely studied.
It's a tough budget to sell to all but the most fervent free marketeer.
There was that statistic from economic researchers showing that the top 2,500 earners in Britain will share £1 billion - around £400,000 each per year - as a result of the tax cuts.
This was quickly followed by hints from Simon Clarke, the minister for Levelling Up, that cuts to welfare payments may be necessary to pay for these tax reductions.
Mr Clarke said Britain, like the rest of Western Europe, has been living in a "fool's paradise" with a "very large welfare state".
Speaking of public spending generally, he said: "There is always something you can do to trim the fat."
It has been calculated that a family on benefits could lose £1,000 a year if their payments do not increase in line with inflation - something the British government admits is under consideration.
Perhaps of more immediate concern to Conservative members is the paralysis in the property market. With a rise in interest rates now expected, 1,621 mortgage products - 40% of the total - have now been taken off the market by lenders. House price drops of up to 20% are now being predicted.
However, the early reaction in focus groups to Liz Truss before the mini budget was that she should be given a chance. There could be still enough of that sentiment among the Tory faithful.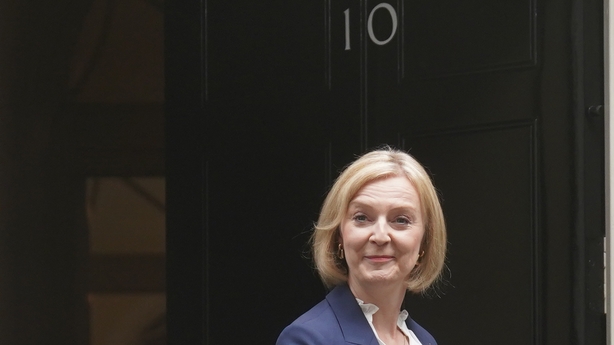 Ms Truss will no doubt take comfort from the fact that Margaret Thatcher's 1981 budget provoked widespread criticism, including a letter to The Times signed by 364 economists. However, the economy grew afterwards.
Ms Truss believes in what she is doing and that her policies will ultimately benefit Britain. Along with the chancellor Kwasi Kwarteng, she has a deep-seated free market ideology, believing in small government, low taxes and light regulation.
They, along with three other Tory MPs, wrote their treatise in Britannia Unchained, in which the foreword - co-written by Mr Kwarteng - described the British as "among the worst idlers in the world" principally interested in "football and pop music".
Ms Truss and Mr Kwarteng have an almost revolutionary zeal and power to enact their ideas to revitalise the economy. Britain has been described as now being a laboratory for the policies of the Institute of Economic Affairs (IEA) the free market think tank.
Ms Truss' former tutor at Oxford, Marc Stears, was quoted in The New Statesman as saying that people like her "actually want to destabilise things".
He said: "She thinks the prevailing order is wrong and there is a need to break things to rebuild."
Ms Truss decided to own the 'human hand grenade' nickname, saying it meant she got things done.
And the change is under way.
According to a Financial Times graph, the Conservatives are now the most economically right-wing party in government anywhere in the world.
Ms Truss insists that her plan will work, and some people in Britain think it might.
The turmoil in the markets has subsided and sterling is now close to where it was before the mini budget. The question is whether that will be enough to keep the party membership behind her.
The problem the markets had with the plan was that it lacked detail and oversight from the Office for Budget Responsibility (OBR).
Chris Philip, Chief Secretary of the Treasury, was out defending the mini budget in media interviews. He said the OBR could not pass judgement on the plan because it did not have details of economic reforms that will boost growth.
The reason the OBR does not have details of those reforms is because they have not yet been agreed, let alone worked out in detail.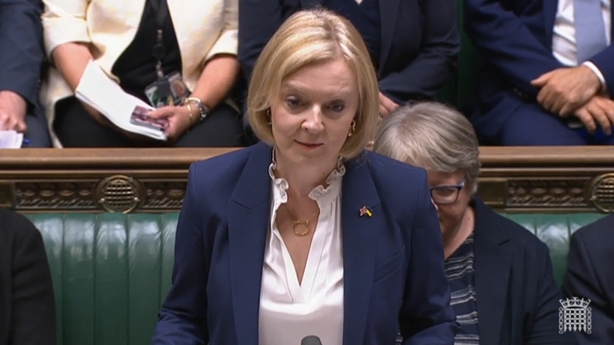 The so-called supply side reforms include relaxation of immigration and planning laws. There is reported to be strong opposition to relaxing immigration rules from Jacob Rees-Mogg, Kemi Badenoch and Suella Braverman.
There has also been huge opposition in traditional Tory heartlands to large scale construction projects, and local MPs are going to be reluctant to support laws that would make it easier to override local objections.
The markets know that reforms are difficult and are sceptical that these plans can be relied upon to offset the loss of tax revenue and pay back borrowing.
Ms Truss' relationship with her Tory base exposes the conflicting promises of what Brexit meant.
There was the Nigel Farage vision of making Britain more British again and reversing the pace of globalisation. He admitted that making Britain more inward looking could reduce growth, but said it would be worth it.
Then there was the vision of an outward looking Britain, the so-called Singapore on the Thames model, where Britain would be a low tax, light regulation economic powerhouse embracing globalisation and maximising growth.
There is no doubt where Liz Truss sits but there would be doubts about her core support. They tend to be older, settled voters who have property and pension pots and who may not be eager for revolution or metaphorical hand grenades.
Or they may feel financially insulated against the explosive changes being planned and be willing to give their leader some time to prove herself.
It will be interesting to see how her speech goes down on Wednesday.