With all the uncertainty in the world of politics, it was reassuring to know that one tradition can still be relied upon: the nice, long summer holidays.
The Dáil winds up this evening and will not return until mid-September, making the lengthy recess the one true survivor in this evolving political order.
But while Government TDs might feel a weight lifted as they hit the road back to their sun-drenched constituencies, reenergised by their counter-attack on Sinn Féin in the no-confidence motion, the long, hard winter that lies ahead will not be far from their minds.
As senior ministers keep reminding us – in a seemingly unwinnable game of expectation management – the cost-of-living crisis will be with us for some time yet – six months or a year. according to Leo Varadkar in his last Leaders' Questions of the term.
And as any Government backbencher will tell you, the public mood drops in line with the rise of inflation. This trajectory, for both, seems set to continue.
It was no surprise that Sinn Féin wrapped up the term with the same tone and theme that has - countless polls suggest - been paying dividends for them in recent months.
Pearse Doherty accused Mr Varadkar of "abandoning" thousands of people who are struggling to pay bills.
Sinn Féin's Pearse Doherty told Tánaiste Leo Varadkar that the government should have done more to help struggling families before the Dáil's break. The Tánaiste said they have and will take budgetary measures to ease the burden of inflation | Read more: https://t.co/jZge7My7C8 pic.twitter.com/cXMiffiLbH

— RTÉ News (@rtenews) July 14, 2022
"The message from Government as you head off into the recess for the next eight weeks, and a Budget that is 12 weeks away, is that 'you are on your own for the next while'," he said.
"That is a devastating message for families out there."
The rising cost of living could also prove devastating for the Government, who took a gamble in holding off on an emergency budget or any further significant interventions until the Budget, which is due at the end of September.
The logic in holding off was not just that it would be better to address the cost-of-living crisis in one comprehensive response, rather than chasing inflation bit-by-bit, but also that people are likely to be in far greater need of financial help come the autumn.
After steep rises already, everyone from the Taoiseach to retail experts are warning that further hikes in the price of food can be expected in the months ahead.
Meanwhile, Russia is intensifying its squeeze on gas exports to Europe, as it seeks to make the West pay for its support of Ukraine.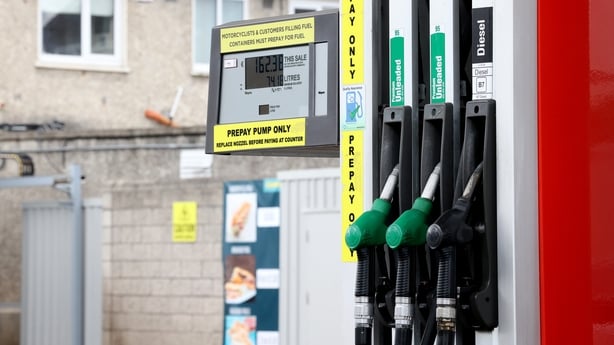 Ireland is less exposed to this issue, but it is far from immune to the rising prices that will inevitably accompany any decision by Russia to shut off or further restrict supplies.
Taoiseach Micheál Martin admitted that watching how gas supplies to Germany were reduced made him "worried about the winter period".
The late September Budget will ease some of the pressure on households and, by consequence, somewhat lessen the political pressure.
However, as the Tánaiste cautioned in the Dáil, there are limits to how far it can go and "there is no Budget, early or late, that can get on top of inflation".
Cost pressures will continue over the winter, testing public support for sanctions against Russia. All the while, the Government will face other external forces of uncertainty: The Conservative Party leadership race will present fresh challenges in finding a solution to the ever-dragging protocol issue.
A change in British Prime Minister also adds another layer of uncertainty around Stormont.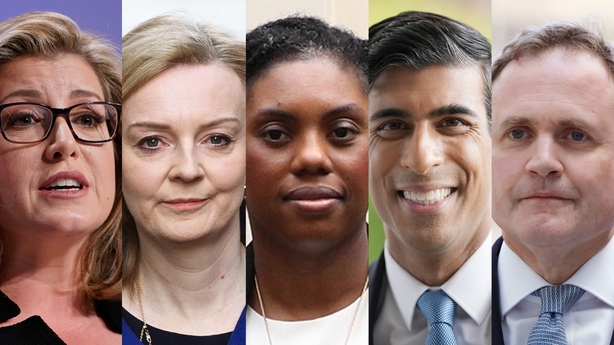 Meanwhile, tensions are simmering within the coalition over the scale of carbon emission cuts that farmers will be required to deliver. Minister Eamon Ryan had anticipated that an agreement on what each sector of polluters should contribute to emission cuts would be reached before the summer recess.
But it is reported that that is being pushed back, as Fianna Fail and Fine Gael backbenchers seek to fend off the cuts demanded by the Green Party, which they say would dramatically cut the number of cattle.
This process will be complicated by cost-of-living pressures. This point more generally was made by the vice president of the European Commission, Frans Timmerman, in an interview with The Guardian newspaper this week.
He said climate goals will not be reached "if our society descends into a very, very strong conflict and strife because there is no energy".
"I've been in politics long enough, over 30 years, to understand that people worry most about the immediate crisis and not about the long-term crisis," he said.
"And if we don't address the immediate crisis, we will certainly be off-track with the long-term crisis."
Perhaps more ominously for governments – here and elsewhere – he warned that "society is on edge" because of high energy and food prices rising rapidly. And in words perhaps to be heeded by Government opponents, he said Putin is "using all the means he has to create strife in our societies. So we have to brace ourselves for a very difficult period ahead".
Even as they head off for their holidays in this simmering summer heat, political minds are firmly on the long, cold winter of discontent.