The Government is going to defeat Sinn Féin's no-confidence motion this week, before the Dáil breaks for the summer. In my estimation, they have the numbers.
The Coalition has been swimming in treacherous political waters of late, however, and ministers will be relieved when they can escape to the safety of the beach come Friday.
That said, Fianna Fáil, Fine Gael and the Greens are not Sinn Fein's only focus once the Dáil returns this Tuesday.
Announcing on RTÉs Morning Ireland that her party would table a no-confidence motion, Sinn Féin leader Mary Lou McDonald declared that the Government had run out of road.
She pummelled the Coalition over its response to the housing, health, and cost of living crises - themes which have featured regularly in her Dáil duels with Taoiseach Micheál Martin.
Yet, this time she went further. It was important, she said, that: "... the entire Opposition, including Independent TDs, hold the Coalition to account and bring their tenure to an end".
We need your consent to load this rte-player contentWe use rte-player to manage extra content that can set cookies on your device and collect data about your activity. Please review their details and accept them to load the content.Manage Preferences
This squeeze on Independent deputies is linked to the Government losing its Dáil majority last week, when Fine Gael's Joe McHugh refused to support legislation on mica redress.
If Sinn Féin can deprive the Government of the support of Independent TDs, then the Coalition is in shark-infested waters.
Walking something of a political tightrope, Ms McDonald said she respects their mandate and their independence, but added that these Independent TDs had "a very important decision to make".
This didn't go down well, however, with one Independent TD, who told me he felt Sinn Féin should back off from telling us how to vote.
Labour, the Social Democrats, People Before Profit / Solidarity, the Rural Independents and Aontú have all already declared their intention to vote no confidence in the Coalition.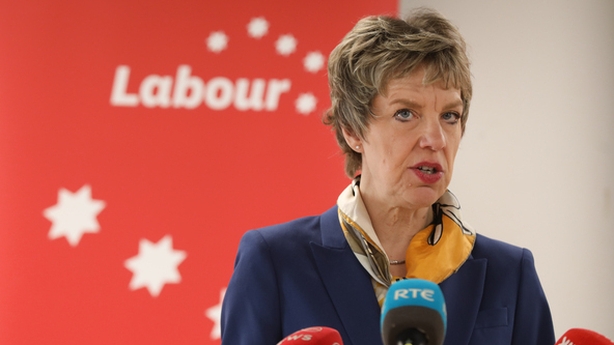 Some Independents, such as Michael Fitzmaurice, Michael McNamara, Thomas Pringle and Joan Collins have said they will follow suit.
Independent TD Verona Murphy has said she will vote no confidence in the government next week. She took the decision to support the Sinn Féin motion following consultations with her constituency team in Wexford last night.
Others are still considering their positions - for example, Independent TDs Sean Canney and Matt Shanahan.
Peter Fitzpatrick says he has made up his mind, but will not disclose his position until the vote. Marian Harkin is expected to declare her intention on local radio tomorrow.
One Independent TD treading water is Cathal Berry - a former member of the Defence Forces' elite Ranger Wing.
He has made it clear that his support in the confidence motion is dependent on legislation which Minister for Foreign Affairs and Defence Simon Coveney is bringing to Cabinet on Tuesday.
Minister Coveney has promised a "significant" increase in funding for the Defence Forces, following a comprehensive commission report.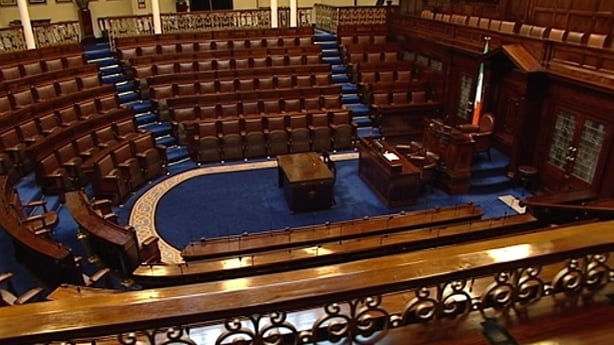 Deputy Berry wants to ensure that the final text reflects the earlier promises - including pay increases for low paid Defence Force members - before he commits to backing the Government.
But it isn't just because deputy Joe McHugh went rogue that the Government finds itself in choppy waters. Four other TDs are now outside the Coalition's three parliamentary parties.
Fine Gael's Eoghan Murphy resigned his seat and Labour's Ivana Bacik won the subsequent bye-election a year ago; Marc MacSharry walked-out on Fianna Fáil; and the Greens suspended TDs Neasa Hourigan and Patrick Costello when they refused the support the Government's plans for the National Maternity Hospital.
A Green Party spokesperson said this weekend that they were "hopeful" that deputies Hourigan and Costello would support the Government in this week's vote. Fine Gael is equally hopeful that Joe McHugh will back the Coalition.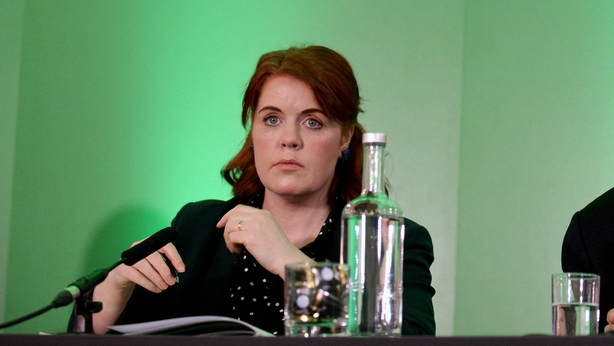 The Government would be fairly confident that it will also receive the backing of some Independents, such as Tipperary's Michael Lowry.
RTÉ News understands that the Taoiseach Micheál Martin has been in contact with several Independent TDs by phone over the weekend with the intention of shoring-up support.
But no Independent vote is guaranteed - and Sinn Féin wants to keep the spotlight on any Independent TD or Coalition TD outside their own parliamentary party.
Ms McDonald turned the screw on Friday when she said: "They need to ask themselves: who will they stand with? Will you stand with the people and the communities and families across this State who have been so badly let down? Or will you go along with more of the same?"
When all is said and done, however, the Government is home and dry - I believe - regarding this latest confidence vote.
Come September though, Sinn Féin will be back for another Dáil term with both the Government - and their supportive Independent TDs - in its sights.