The United Nations General Assembly has voted in favour of a US motion to expel Russia from the UN Human Rights Council (UNHRC) over alleged human rights abuses by its troops during the invasion of Ukraine.
Before it was ever elected to the council, Russia's human rights credential were questionable.
Multiple UN reports recorded Russian airstrikes against civilians in Syria, when there were no military targets in the area. Bakeries, schools, hospitals and aid convoys were among the targets of the strikes.
President Vladimir Putin's crackdown on political dissent, media freedom at home and his 2014 invasion and annexation of Crimea are further areas of concern.
A poor record on human rights should be, but has never been, a barrier to being elected to the UNHRC.
Here are six other members of the council who have faced criticism:
1. China (Term 2020-23)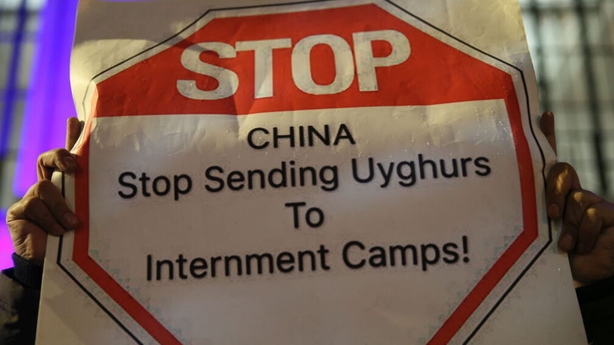 China's candidacy raised particular concern. In 2020, a coalition of over 300 civil society groups from over 60 countries called for China's human rights record to be investigated by the UNHRC.
It followed an open letter by 50 independent UN rapporteurs who cited "repression of fundamental freedoms in China"; "repression of protest and democracy advocacy in the Hong Kong Special Administrative Region (SAR)", "collective repression of the population, especially religious and ethnic minorities, in Xinjiang and Tibet" and concerns that journalists and medical workers faced "retaliation from the authorities" during the Covid-19 crisis.
Human Rights Watch's 2021 report on China found China was committing crimes against humanity in its treatment of Uighurs and other Turkic Muslims in Xinjiang.
"Abuses committed included mass arbitrary detention, torture, enforced disappearances, mass surveillance, cultural and religious persecution, separation of families, forced returns to China, forced labour, and sexual violence and violations of reproductive rights," the report said.
2. Eritrea (Term 2020-23)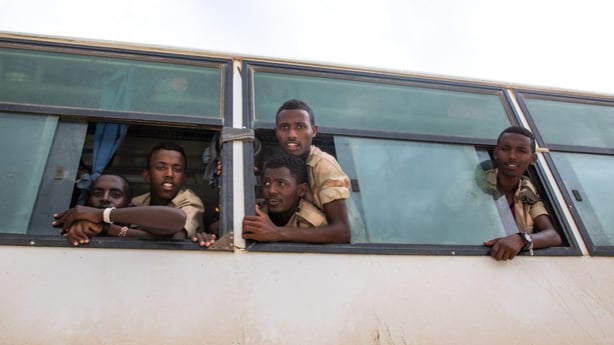 The authoritarian East African country operates a system of indefinite conscription.
Mandatory national service is enforced for school-age males, with many serving over ten years.
Amnesty International highlighted the role of Eritrea's troops in the war in neighbouring Ethiopia's Tigray province, pointing to "serious human rights violations, including sexual violence against women and extrajudicial killings of civilians".
Eritrea's practice of arbitrary detention and forced disappearance is also worrying, Amnesty says.
The whereabouts of dozens of politicians and journalists arrested criticising the president's rule remain unknown.
3. United Arab Emirates (UAE) (Term 2021-24)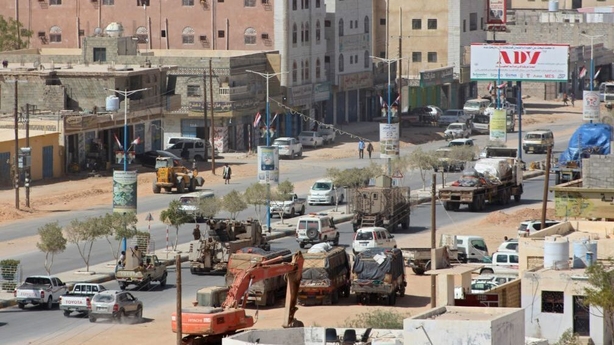 Human Rights Watch says the UAE has a "fierce intolerance" of criticism of its rulers, as evidenced by lengthy detention of human rights activists.
The UN Working Group on Arbitrary Detention said a number of human rights defenders "should never have been detained in the first place".
The working group's rapporteur Mary Lawlor said there were worrying allegations that the conditions under which they were held "could amount to torture".
A UN Human Rights Council report in 2019 found the UAE operated secret detention facilities in Yemen.
A number of people subjected to forced disappearance were held in these centres.
The report's authors said they had "reasonable grounds to believe that torture and ill-treatment has been used" in two facilities run by UAE or forces backed by them.
4. United States (Term 2021-24)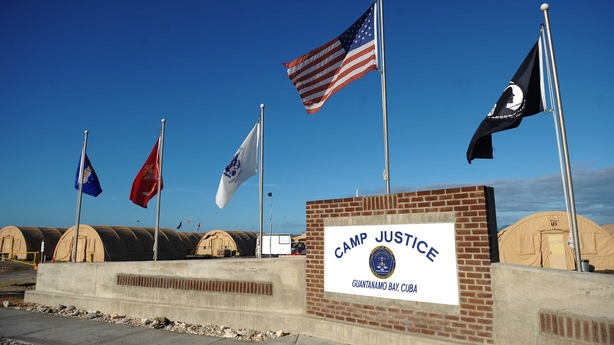 In its favour, the United States has strong protections for human rights enshrined in its constitution and independent courts to uphold those rights.
The current administration rejoined the UNHRC three years after Donald Trump's government withdrew.
The use of the death penalty in the US is a regarded by the UN and the European Convention on Human Rights as a breach of fundamental right to life.
Drone strikes in Yemen, Afghanistan, Pakistan, Somalia and Syria by the US have resulted in multiple civilian casualties, with no adequate investigation of casualties in the aftermath.
Thirty-nine men detained during the US's 'War on Terror' continue to be held without trial in the military facility at Guantanamo Bay in Cuba.
The detention centre was described by UN experts in January as "a site of unparalleled notoriety, defined by the systematic use of torture, and other cruel, inhuman or degrading treatment against hundreds of men brought to the site and deprived of their most fundamental rights".
5. Uzbekistan (Term 2020-23)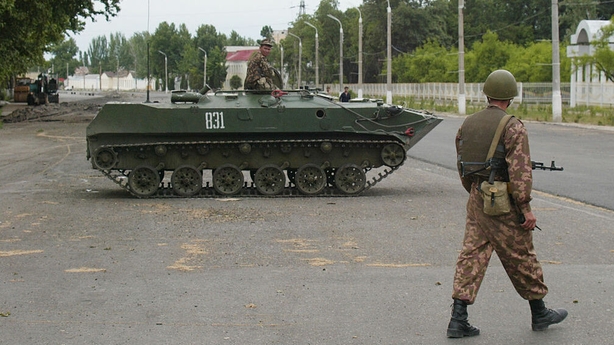 The UN says Uzbekistan has made progress in recent years, but its Human Rights Committee said it continued to be concerned about the country's record on detention and torture.
"Despite the release of political prisoners, many people remained imprisoned for political reasons, and there were concerns about impunity and lack of accountability for torture, especially in places of detention," according to a March 2020 assessment.
The UN Committee against Torture highlighted "widespread, routine torture and ill-treatment" in detention facilities. Gay relationships are also banned in Uzbekistan.
6. Venezuela (Term 2019-22)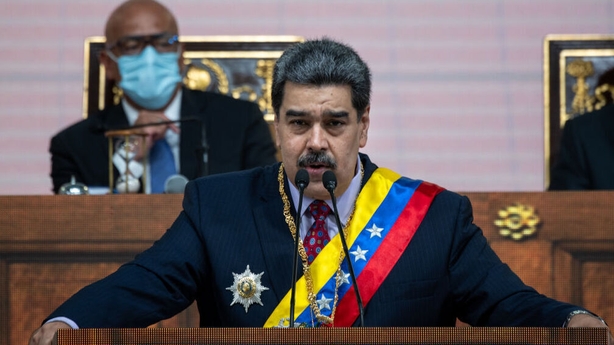 In 2019 an independent fact-finding mission of the UN Human Rights Council found "Venezuelan state actors have committed large-scale human-rights violations, some of which amount to crimes against humanity".
Abuses included systematic "torture - often involving sexual violence".
The team named President Nicholas Maduro, senior administration, police and security officials as having contributed to the abuses and recommended further investigation.
The report described the politicisation of the country's judicial system and the lack of co-operation afforded to the investigation team by Venezuelan authorities.
The team found no evidence of investigation of extrajudicial killings by paramilitary police units.
What is the UNHRC?
The UN Human Rights Council (UNHRC) is the part of the organisation responsible for promoting human rights.
It has 47 members, which are elected by secret ballot for three-year terms from the UN's 193 member countries. The UNHRC, which sits in Geneva, was set up in 2006 by UN General Assembly resolution 60/251.
The current members are Argentina, Armenia, Benin, Bolivia, Brazil, Cameroon, China, Côte d'Ivoire, Cuba, Eritrea, Finland, France, Gabon, Gambia, Germany, Honduras, India, Indonesia, Japan, Kazakhstan, Libya, Lithuania, Luxembourg, Malawi, Malaysia, Marshall Islands, Mauritania, Mexico, Montenegro, Namibia, Nepal, Netherlands, Pakistan, Paraguay, Poland, Qatar; Republic of Korea, Russian Federation, Senegal, Somalia, Sudan, Ukraine, United Arab Emirates, United Kingdom of Great Britain and Northern Ireland, United States of America, Uzbekistan, Venezuela.
How do members get elected?
Under UNGA resolution 60/251 "when electing members of the Council, Member States shall take into account the contribution of candidates to the promotion and protection of human rights".
Ideally, this would mean elections would be won by countries with a strong record in promoting human rights. In reality, there is little choice when it comes time to elect members of the council.
Members are elected from six slates, weighted according to population. The electoral slates are:
- Group of African States, 13 members
- Group of Asian States, 13 members
- Group of Eastern European States, six members
- Group of Latin American and Caribbean States, eight members
- Group of Western European and other States, seven members
The list of candidate countries on each slate largely agreed in advance, so the vote is more confirmatory than competitive.
Before the last vote in 2020, the NGO Human Rights Watch's UN Director Louis Charbonneau said limited slates that allowed countries with poor human rights records secure places on the UNHRC "make a mockery of the word 'election'".
"Regional slates should be competitive so states have a choice. When there's no choice, countries should refuse to vote for unfit candidates," he said.
"It's not good for human rights or for the rights council when the worst rights violators get elected," Charbonneau said.
"Fortunately, even the most abusive governments have been unable to stop the council from shining a light on rights violations around the world, though not for lack of trying. That's grounds for hope."