As British Prime Minister Boris Johnson delivered a televised address this afternoon his words were firm.
He said Britain and its allies would unleash a massive package of economic sanctions designed to wound the Russian economy following the invasion of Ukraine.
"Our mission is clear: diplomatically, politically, economically, and eventually military, this hideous and barbaric venture of Vladimir Putin must end in failure", Mr Johnson said, as he spoke of the need for a coordinated approach to sanctioning the Kremlin for its actions.
But his words will now need to be followed up by actions, with the next raft of sanctions being closely watched to see just how far it goes to target the large amount of Russian money in London.
The UK has for many years walked a delicate line between sanctioning the Russian government while welcoming many Russians into British society and the economy.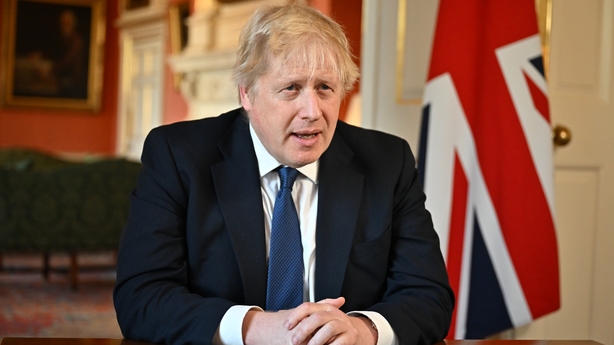 It has often been a deeply uncomfortable, and at times, unseemly balancing act.
The poisoning of Russian dissident Alexander Litvinenko in November 2006 left a trail of the highly radioactive nerve agent Pollonium-210 across London.
Twelve years later the nerve agent and location would be different. This time it was Novichok in the Wiltshire town of Salisbury, but the target was once again a Russian dissident seen as an enemy of Vladimir Putin.
Sergei Skripal, his daughter Yulia and policeman Nick Bailey survived that attack but months later residue of the nerve agent was discovered by two local people. One of those - Dawn Sturgess - would die within days.
Both of these attacks were firmly blamed by the UK on the Kremlin and specifically on Vladimir Putin.
Sanctions and diplomatic expulsions followed but many criticised those sanctions for simply not going far enough.
In recent days, Boris Johnson has suffered the same criticism.
As he announced the first tranche of sanctions this week opposition parties - and some within his own party - accused him of doing too little, too late, as his measures were seen to be weaker than those imposed by the EU.
And it threw a spotlight onto the Conservative Party more broadly, amid accusations that the party has benefitted from the wealth of Russians with homes and business links in the UK, or "Londongrad" as it is sometimes known.
Some have donated funds to the party while others have bid at Tory Party auctions for the pleasure of having a game of tennis with the prime minister.
Thomas Mayne, an expert on corruption in Russia and Central Asia at the think tank Chatham House told AFP, "It may be that all these people want to do is to play tennis with Boris or have dinner with him ... but the question has to be asked as to their true loyalties, and the origins of their money."
That is a discomfort echoed by Tory MPs like Tom Tugendhat, Chair of the Foreign Affairs Select Committee, who told the BBC there has been "a creeping spread of corruption" through London for years now, adding that "just because someone is entitled to give money to a political party doesn't mean that that political party should accept it".