US President Joe Biden has announced ambitious plans to cut America's emissions, and at the COP26 climate conference he will be encouraging fellow world leaders to make similar pledges.
But Mr Biden is struggling to get his own climate measures passed by a divided US Congress. There are also concerns that future US presidents could undo his green initiatives.
From droughts and raging wildfires in the west, to unprecedented rainfall and flooding in the east, the US has been battered by extreme weather events this year.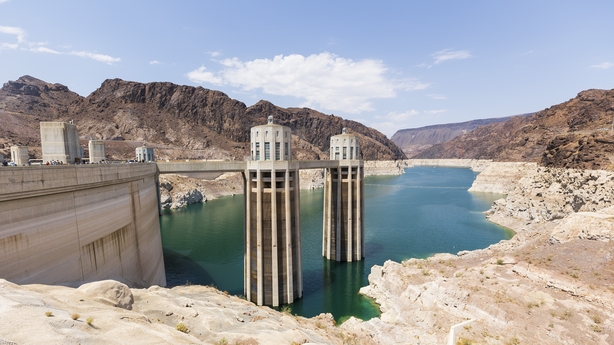 During an address on climate change in September, President Biden highlighted the human and financial costs of hurricanes, droughts and wildfires.
"Communities that nearly one in three Americans call home have been struck by weather disasters in just the past few months," Mr Biden said.
"We know what the driver is - climate change. We know what's causing climate change - human activity."
"Something that is caused by humans can be solved by humans," he said, before repeating his pledge to achieve a 50-52% reduction in US greenhouse gas emissions by 2030.
Mr Biden's approach to climate change is very different to that of his predecessor Donald Trump, who once suggested that global warming was a hoax invented by the Chinese.
He later said he was joking, but throughout his presidency he questioned the human impact on our changing climate.
Mr Trump's decision to pull the US out of the Paris Climate Accord was reversed by President Biden.
But can the world trust this president's climate promises if they too can be undone by his future successors?
It is one of the biggest challenges facing Mr Biden, according to Barry Rabe, a Professor of Environmental Policy at the University of Michigan.
"I am not sure how he resolves this. He has to say to the world that not only is he committed but that they can count on things he is proposing actually being delivered," Professor Rabe said.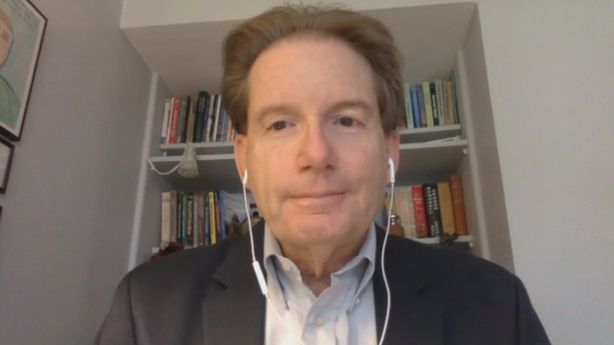 "In three years, Joe Biden will be 82 years old, will he seek re-election? Will a Republican candidate or even Donald Trump be returning to the Oval Office in a few years and then undo the handiwork of their predecessor?"
"I don't think there is any question that the standing and reputation of the US in the climate space has been damaged by this uncertainty and back-and-forth," Prof Rabe said.
It is easy for presidents to undo the executive orders of their predecessors but legislation that has been passed by Congress is far more difficult to overturn.
"The legislative package is crucial because it is much harder for a future president from another party to simply reverse it through executive action, it would take another act of Congress. A legislative piece is likely to be far more durable," according to Prof Rabe.
But getting climate change legislation passed by a divided US Congress is proving difficult for Joe Biden and one of the biggest obstacles is coming not from Republicans, but from within his own party.
Democratic Senator Joe Manchin is opposing many of the proposed clean energy initiatives. He has ties to the coal industry and represents the coal mining state of West Virginia.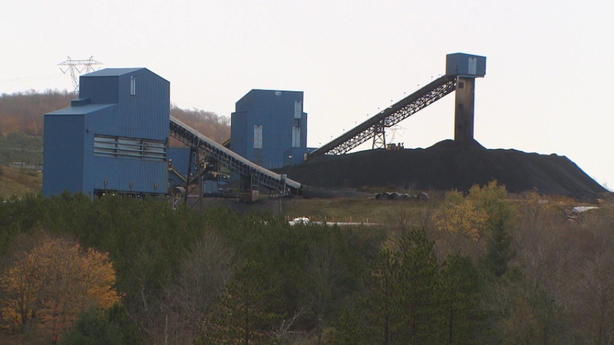 Just outside the town of Thomas, West Virginia the conveyor belts and coal piles of the local mine dominate the landscape.
In the town, the future of the industry dominates conversation.
"Coal is central to our economy here so it is a real can of worms for us," according to Brittney Addis, who is from the state.
"I don't know that there are a lot of alternatives to coal for us here so I think it definitely plays into attitudes that may be a little resistant to climate change measures.
"Everybody wants to be more environmentally friendly but when it is people's livelihoods, it is a real concern," she said.
Joe Biden will this week try to convince the world to follow his lead when it comes to cutting emissions, but convincing Americans, including some in his own party, remains an uphill battle.
We need your consent to load this rte-player contentWe use rte-player to manage extra content that can set cookies on your device and collect data about your activity. Please review their details and accept them to load the content.Manage Preferences