Headlines warning of an imminent fourth wave along with an acceleration in the vaccination programme.
For the Government, it's hoped the mix of pessimism and optimism can drown out the backlash generated by the rushed cancellation of reopening plans.
That last-minute unexpected decision also came with a promised scramble to introduce a vaccine pass - something repeatedly ruled out in recent months.
What's clear is that the Government had no choice but to cancel the plans to reopen pubs and restaurants indoors from 5 July. NPHET presented a series of dire predictions. Even the most optimistic model forecast 81,000 cases and 250 deaths over the next three months.
However, what has flummoxed the industry and others is that there was no Plan B. The plan now is to work on a plan to be ready by 19 July.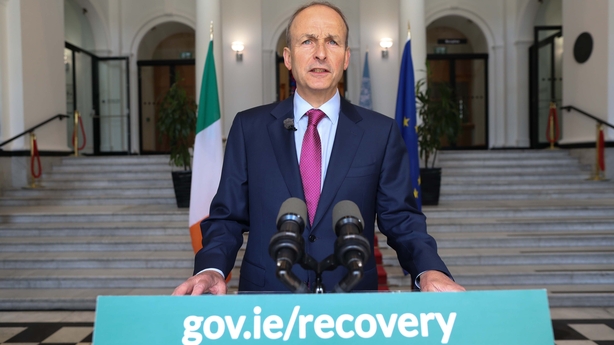 It's not clear yet what this might mean in practical terms. Hospitality has no firm promise of full reopening amid contradictory reports on the use of some type of Covid pass.
Taoiseach Micheál Martin and senior ministers have spent the week bullishly defending the decision. In particular, Mr Martin has thrown it back on the opposition by demanding to know what they would have done if they were presented with the same information.
But several months into the vaccination programme, the Government has done a sharp reversal of its previous rejection of the introduction of a Covid pass. And this means limited preparations have been made.
On Sunday, Minister for Transport Eamon Ryan ruled out using vaccination to facilitate indoor dining. He told RTÉ's This Week programme that introducing such a measure would be divisive. "We've had huge support for vaccination… if you start making it a condition for everyday life, we could start losing support," he said.
One day later, NPHET advised that indoor dining should only open if a "robust, non-reproducible and enforceable" Covid pass is in place. Ministers felt they had no choice but to agree and a major policy reversal then had to be defended and articulated publicly.
NPHET member Dr Cillian De Gascun was asked by RTÉ's Claire Byrne why a vaccine pass had not been considered earlier. He said discussions had been ongoing, although not actively, because the hope was that it would not be necessary to discriminate between the vaccinated and unvaccinated.
But for Government and its advisers, hope clearly is not sufficient to navigate through a rapidly changing pandemic.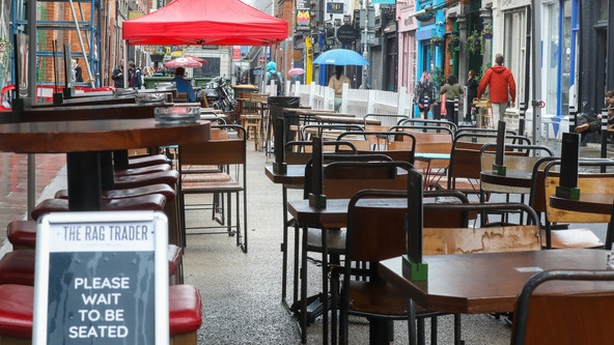 The scale of the Delta threat appears to have taken many of the decision makers by surprise even though it has been a source of concern for months.
In the Dáil yesterday, Sinn Féin health spokesperson David Cullinane pressed Minister for Health Stephen Donnelly on the lack of contingency planning for a stalled reopening. He said industry had no serious engagement with Government at a time when contingency planning should have been under way.
"Let us be honest, what the Taoiseach said on Tuesday is that we do not have a plan, but that we will come back in a couple of weeks, on 19 July, and will hopefully have one by then," he said.
Others highlighted the inter-generational divide and the perception of unfairness in the new plan. Labour's Duncan Smith said people "want to be in this together and for the most part feel they have been, however, when the Government is implementing a policy that is going to drive a wedge between younger and older people, the whole edifice could fall down."
NPHET too has been defending its modelling and pressing home the dire warnings in a series of interviews. That PR drive has certainly explained the reasons for the advice but NPHET still faces questions as to why it did not seem to appreciate the scale of the Delta threat sooner.
Another factor in this week's disarray is the continued tension between Government and NPHET. Stephen Donnelly has been warning for some time about the danger posed by the Delta variant.
Yet late on Monday evening, ministers gathering for the crucial Cabinet Covid Committee meeting were presented with new modelling from NPHET which left several feeling blindsided. There had been some contact between senior Government members and the Chief Medical Officer Dr Tony Holohan over the weekend but the advice still came as a shock.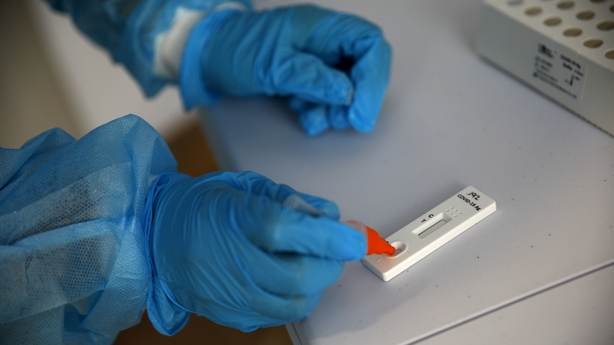 A further area of contention is antigen testing.
This week saw the Minister for Health push ahead with the wider introduction of such tests. Many in Government believe they can be used as an added tool to combat Covid-19, but NPHET has fiercely resisted their introduction.
By the end of the week, nobody could escape the warnings on the seriousness of the threat posed by Delta. That helps sell the decision taken on indoor dining. There was also much good news on accelerated vaccinations for young people.
For the Government, the timing of that will help ease the unfairness of what may lie ahead.