During the most harrowing of court cases, it is the ordinary details that stand out: ham being prepared for the family dinner on a Friday night in January, and three-year-old Carla McGinley's purple Tommy Tippee cup filled with juice mixed with a strong pain killing tablet, which made it taste "yucky".
The movies the children were watching: Carla was in another room watching 'Trolls' as "something clicked" in her mother's mind and she suffocated seven-year-old Darragh. Conor, nine, had chosen 'Jurassic World' as the movie he and his mum would watch together after she collected him early from school.
The row about screen time with Darragh - the kind of row, several of us in court remarked, we had many times a week with similarly aged children. But when Darragh told his mum she was ruining his life, she didn't hear a small child's moaning about his iPad use being limited, she heard what she believed was the truth.
Over three days, Deirdre Morley, Andrew McGinley, their sisters, brothers and friends, heard the last hours of the cherished McGinley children's lives outlined in painstaking and devastating detail.
Most of the evidence heard by the jury came as prosecuting counsel, Anne Marie Lawlor said, directly from the mouth of Ms Morley. The court heard accounts of three interviews carried out by gardaí, as well as what Ms Morley told psychiatrists after waking from her coma in Tallaght Hospital.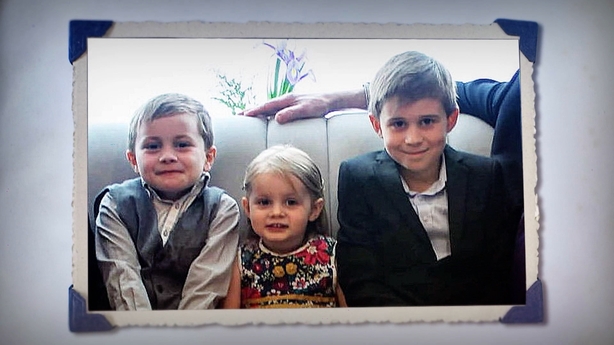 It also heard extensive details of Ms Morley's mental health history from her student days, right up to early April this year. The evidence was reported at length and the case was the lead story on TV bulletins, websites and splashed across front pages.
Some of those commenting on the case on social media were quick to question whether any of this detail should have been made public at all. Is an open court, in front of a jury of 12 people, the right place to make decisions about a person's future, in such tragic circumstances, when all experts agree that person was insane at the time?
For experienced criminal barrister, Tony McGillicuddy, the answer is a qualified 'yes'. He says trials where there is a plea of not guilty by reason of insanity mean that medicine and mental illness have to interact with criminal law and with the public's understanding of mental illness.
Some people, for example, will have a very considered, sympathetic view of mental health problems; others will be more sceptical. Also, a person's mental health issues may not fit neatly into legal definitions. This, he says, makes these cases particularly difficult, but he believes it is better to have a system that has the confidence and trust of the public.
In 2006, the law on insanity pleas in criminal trials was changed to allow a special verdict of 'not guilty by reason of insanity', rather than the previous verdict of 'guilty but insane'. Under the legislation, the jury can only reach this verdict after it has heard expert psychiatric evidence.
Some lawyers feel juries find it difficult to be asked to bring in a 'not guilty' verdict, when the person has clearly committed the acts - even if they were not in their right mind at the time.
But Mr McGillicuddy believes that holding such cases before a judge sitting alone, who would then effectively rubber-stamp the views of experts and find a person legally, not guilty, might lead to public disquiet about such verdicts and undermine public confidence in the justice system. "On balance," he believes, such cases should be determined by a jury in open court.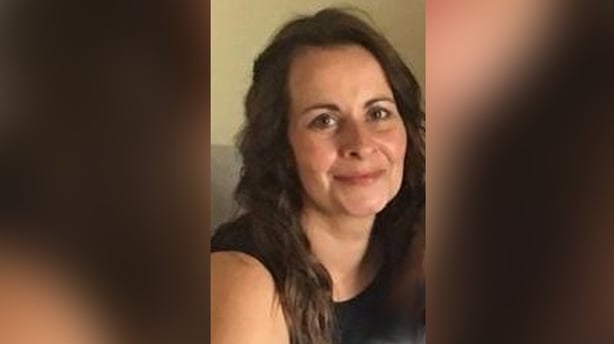 The constitution appears to prohibit such trials being held without a jury. Article 38 says that no person shall be tried on any criminal charge without a jury, although it provides for a small number of exceptions.
Dr Cian Ó Concubhair, a lecturer in criminal law at Maynooth University, believes the exception allowing for special courts to be established for the trial of offences, where the ordinary courts are "inadequate to secure the effective administration of justice", could be used to allow criminal insanity pleas to be heard before a judge, or more than one judge, sitting without juries.
Dr Ó Concubhair says Ireland is unusual among common law jurisdictions, as it does not allow this choice to be made in such cases. He says a mechanism to permit it should be put in place. He points to examples such as the 2017 case of Dairusz Alchimionek, where juries can resist pressure and go against the evidence in cases where the special verdict is sought.
Mr Alchimionek was charged with the manslaughter of 19-year-old John Gorman when his vehicle drove into Mr Gorman's car in December 2015.
The court heard he believed the Islamic State group were about to invade Europe and a third world war was about to begin. Psychiatrists for the prosecution and defence both agreed he met the criteria to be found not guilty by reason of insanity. But the jury convicted him of manslaughter, in a verdict later overturned by the Court of Appeal, which very unusually ruled that it was "perverse".
In that case, the prosecution senior counsel, Michael Delaney asked the court not to overturn the verdict, arguing that quashing it would "have the effect of reducing the jury to a form of rubber stamp" in every case where insanity is raised and unchallenged. He argued it was a jury's right to reject expert evidence, if they weren't sufficiently convinced by it.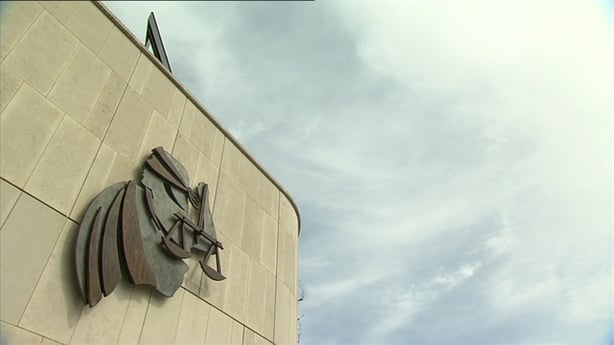 In practice, however, one senior lawyer says that is not a right juries generally get to exercise. She says they are left "in a horrible position" in cases where the experts agree. They are told they must return a verdict in accordance with the evidence, but in such cases the evidence is all going one way.
In reality, she says, their entitlement to actually adjudicate is non-existent. She adds, however, that the issues involved in cases like that of Deirdre Morley are so serious, they deserve to be ventilated in public.
The late Mr Justice Paul Carney would sometimes ask jurors if they needed to leave the jury box at all, to consider their verdict in cases where there was a plea of insanity and where experts agreed. In the second ever trial under the new 2006 legislation, Judge Carney told the jurors that if they brought in any other verdict other than insanity, they would be saying "psychiatry was bunkum", a warning he often used in his addresses to the jury in insanity cases.
In Deirdre Morley's case the jurors returned to court several times to ask the judge to clarify various points about the criteria a person must fulfil to be found not guilty by reason of insanity. They were told repeatedly by the judge that there was no controversy in the case.
And they were told the law does not allow for degrees of realisation on the part of the accused person as to whether or not an act is wrong, nor does it envisage juries coming to their own medical opinions when qualified psychiatrists have already assessed the evidence.
The verdict in the Morley case came after almost four-and-a-half hours. The jurors had been given a direction that the judge would accept a majority verdict and he had again reminded them that they had to reach a verdict "in accordance with the evidence". He told them, in this case, there was no other evidence to set against the conclusions of the expert witnesses.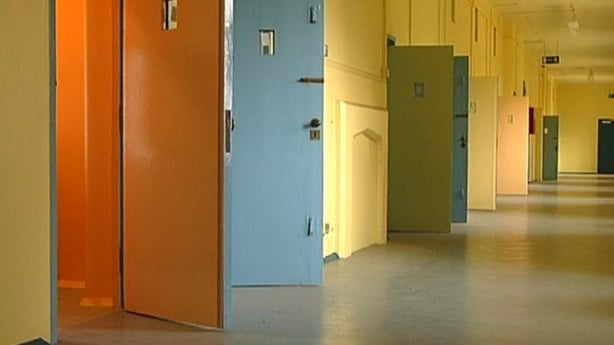 It meant that Ms Morley was returned to the Central Mental Hospital, where a report will be prepared on whether or not she continues to need inpatient care. She'll be back before the court on 31 May and will have to remain in the CMH until doctors decide she is well enough to be released.
She is now being treated for the psychosis that psychiatrists from the CMH diagnosed her as suffering from in the months leading up to the tragedy. Ms Morley herself told doctors shortly after the killings that the anti-psychotic medication she had just been put on was a "wonder drug" - and wished she had been on it the previous week.
An assessment by prosecution expert, Dr Mary Davoren, on 6 April this year found Ms Morley was doing well, with no thoughts of wanting to harm herself or any suicidal ideation. Dr Davoren said Ms Morley wanted to move forward to escorted community release when the trial was over.
The trial leaves in its wake a broken and traumatised family, as well as a nation haunted by the details of the last hours of three young children. But those details, so vividly outlined in public, also allowed for a much greater understanding of how these horrific events took place, and of Deirdre Morley's descent into psychotic mental illness.
They also gave the children's father, Andrew McGinley, a platform and a starting point for his call for a full investigation into his wife's diagnosis, treatment and medication. And they provided justification for his plea for families to be much more involved in the mental health treatment of a loved one, a plea the Government now appears to be taking on board.