He was once described by the Wall Street Journal as "the man Vladimir Putin fears most".
And this week, as thousands chanted the name of Alexei Navalny in protests across Russian cities, it seemed that, even from prison, Navalny still has the ability to cause trouble for the Russian President.
Across the West this week, international leaders from the US to the UN and the EU all issued warnings to Russia about consequences for the Kremlin if Navalny dies in custody.
The 44-year-old has been on hunger strike in prison since 31 March as a protest at what he says has been inadequate medical treatment for chronic pain.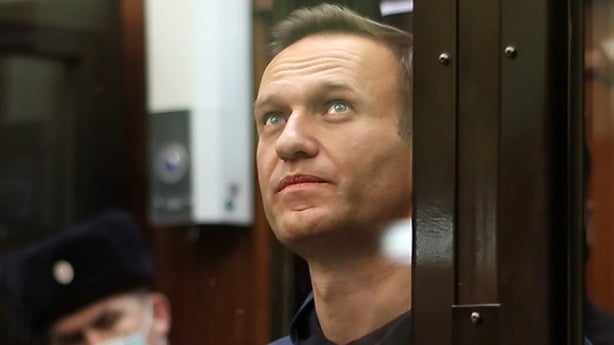 This week his supporters suggested he was close to death and while he was moved from prison to a prison hospital, his lawyers demanded independent medical attention to assess his health.
Yesterday, Navanly announced that he would begin gradually ending his hunger strike.
His health has been a point of concern for some time.
Last year, he survived a poisoning attack after being taken gravely ill on a flight in Siberia. Taken initially to a Russian hospital, he was eventually moved to Germany for treatment, where doctors said he had been poisoned with a Novichok nerve agent.
The same nerve agent was identified in Salisbury in the UK in March 2018 when former Russian agent Sergei Skripal and his daughter Yulia were found passed out on a park bench having ingested the substance.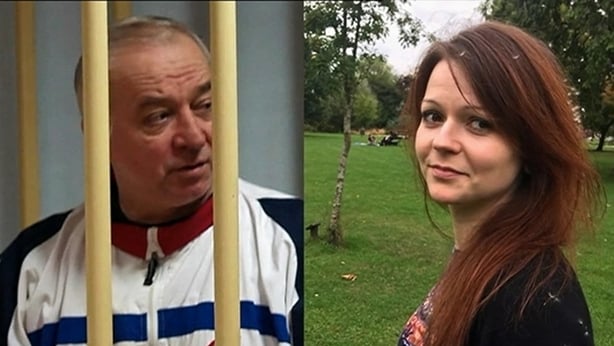 Three others would become seriously ill in Salisbury following contact with the substance and one, Dawn Sturgess, would die from the poison.
As with Salisbury, blame for the poisoning of Alexei Navalny was laid at the door of the Kremlin. As with Salisbury, the Russian government denied any involvement in the attack.
Navalny returned to Russia earlier this year, where he was arrested and eventually imprisoned on embezzlement charges.
Dr Jenny Mathers, a Senior Lecturer in International Politics at Aberystwyth University, says Alexei Navalny has been a dominant force in Russian politics for over a decade now.
A lawyer by training, Navalny became involved in politics through his work as an anti-corruption campaigner.
Initially he used a method known as shareholder activism to get access to information, buying small shares in companies which gave him more access to their accounts.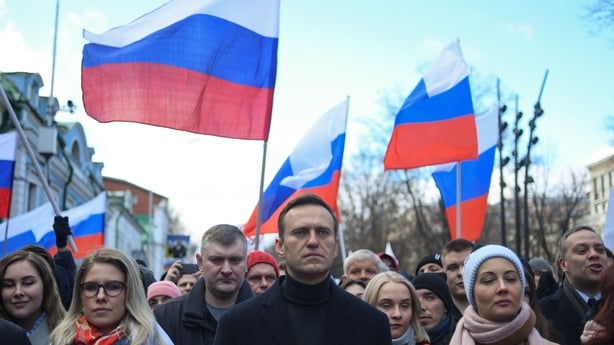 From there he could follow the money trail. Eventually he set up a website called Rospil, harnessing the power of the internet and social media to reach a wider audience.
Dr Mathers says the website investigated high level corruption, highlighting disparities between the salaries of government officials and their lifestyles, which often suggested access to other, substantial, funds.
"He would present the material in very compelling and entertaining ways", Dr Mathers says and his YouTube videos became "of great interest to lots of ordinary people who can see that the state is not necessarily looking after them when it comes to things like pensions or the provision of public services".
He was also becoming a dominant force because he was part of a dwindling number of opposition voices.
Dr Alexander Titov, from the School of History, Philosophy, Anthropology and Politics at Queen's University Belfast, points out that as opposition figures died or were imprisoned in Russia in recent years, Navalny "remained the only one active", and he learned lessons from seeing what had happened to opposition leaders who went before him.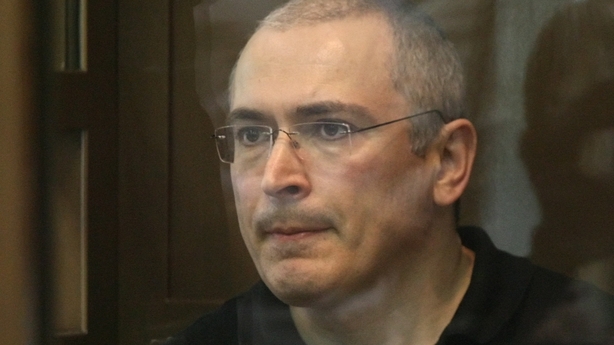 Dr Titov says "Navalny's situation calls to mind the Yukos affair, which became the defining episode of President Vladimir Putin's first term. In 2003, Russia's richest man Mikhail Khodorkovsky was under intense pressure to give up his Yukos oil empire and flee Russia. The oil company was expropriated for alleged tax avoidance and sold to Putin's allies. Khordokovsky chose to stay and face prison."
Dr Titov believes Mikhail Khodorkovsky thought an international outcry could save him from a prison sentence, but it didn't and he served ten years.
After his release he went into exile and now has what Dr Titov describes as a "negligible impact on Russian politics". "Navalny clearly doesn't want to become another Khodorkovsky. He wants to remain relevant politically", Dr Titov adds.
Those are the kind of examples that have shown allies of Alexei Navalny how important it is to keep his case in the public consciousness, not just in Russia, but internationally also.
Calls from Navalny's supporters for demonstrations on Wednesday saw large crowds on the streets. But the turnout did not reach the half-a-million for which organisers had hoped.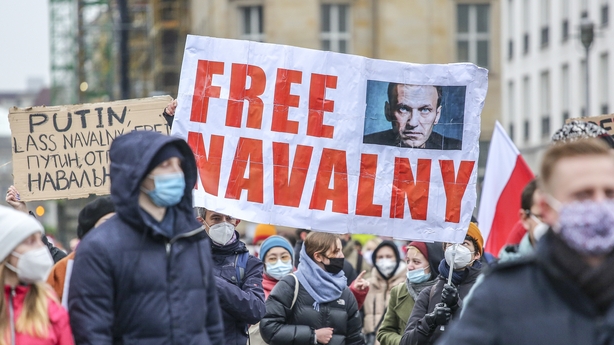 Dr Mathers says that numbers at such protests need to be seen more as a reflection of how people need to protect themselves rather than as a reflection of anger with the system. People are nervous about taking to the streets for such events, she says, because the consequences for taking part can be very severe - ranging from losing their job to imprisonment.
As a result, Dr Mathers believes, many people may opt not to take part rather than risk severe repercussions.
As Alexei Navalny's supporters were demonstrating, the Russian President was speaking.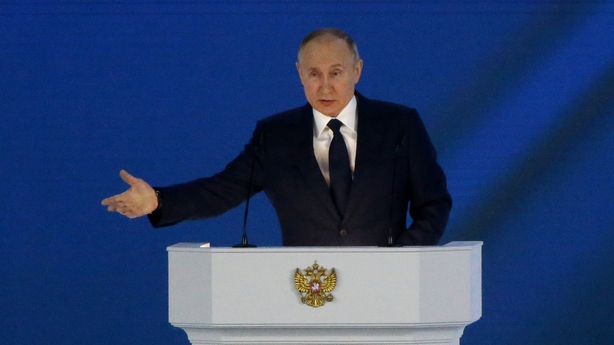 At his annual address to both houses of the Russian parliament, Vladimir Putin warned that the "organisers of any provocations that threaten our core security interests" would regret "what they have done like they've never regretted anything for a long time".
As Dr Mathers points out there should be no expectation that Navalny poses any immediate threat to the Russian president, but it is nonetheless a reminder that there is opposition to a leader who has been in power in some form since 1999.
As authorities crack down on allies of Navalny, fears have grown not just for his health but also for the health of the organisation which he has built.
That's why his announcement in recent days that he will gradually come off his hunger strike will come as a relief to many of his supporters, who would rather see him live as an opposition leader than die as an opposition martyr.
Re-iterating his demand to see a doctor of his own choice, Navalny says it will take him three weeks to gradually come off the hunger strike.
He thanked those who had supported him both in Russia and abroad.
It's support he will be hoping continues.