Green shoots in winter are an unusual sight, but we can see them for sure in the current fight against coronavirus.
There is definitely something new in the air now.
It's palpable and uplifting.
And it's not the November weather transition from autumn to winter.
This week marked the start of a turning point for Ireland and keeping it up will be the big test.
But the early signs are very encouraging.
Across all of the key indicators, the battle to suppress Covid-19 is working.
However, big wars are won, not usually thorough one great victory, but through many small ones.
The Level 5 restrictions are severe.
But it has also felt different to the last one.
This time schools are open, more businesses are operating and as a result, a greater number of people are moving about.
Of course it is also dark, cold and wet, unlike earlier in the year.
But the shock that came with the first lockdown is gone.
People knew what to expect this time even though they may not have liked it.
There is also a big prize at stake.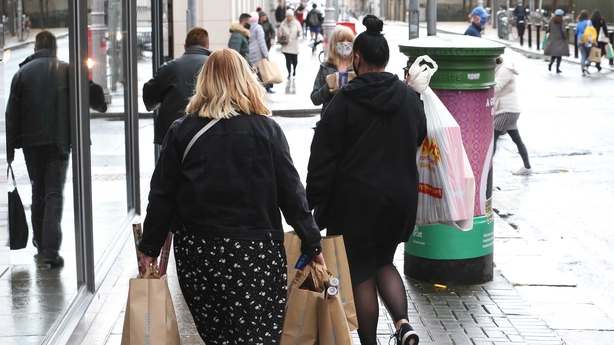 The Christmas/New Year period is less than seven weeks away.
Most people want it to be as good as it can be and are clearly putting in the effort.
It has been such a desperate year that much hope lies in a nice Christmas with loved ones.
This has probably helped unify people again and there is a renewed sense of solidarity between the generations.
The battles over mask wearing, what the best social distancing rules should be and what the statistics tell us, are largely played out now.
The dramatic reduction in the incidence of Covid-19 among people aged 19 to 24 years was remarkable this week. It's also a testament to the commitment of younger people, who have come in for much criticism. This age group have halved their contacts in the past five weeks. That is a wonderful achievement.
It is also remarkable that Ireland and Finland are the only European countries in the EU where reductions in the 14-day incidence of Covid-19 have been seen.
Only a few weeks ago, figures of over 1,200 cases a day were being reported.
It's a sobering lesson in how quickly the direction of this virus can alter.
The mood of the country has changed. It looks like we are in this together again, at least for a while.
The coronavirus emergency will come to an end at some point.
It will take time for the virus to taper off but hopefully that time scale is later next year.
If that happens, there most certainly will be a boom period. People will want to travel, buy new clothes, dine out and spend again.
We will never quite look on life the same after coronavirus. It has taught us to treasure what is precious. There will be a future after all this and so there are reasons to be cheerful, while we battle through what is facing us now.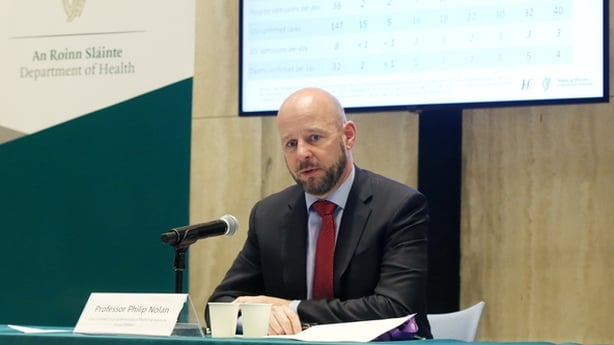 The view from NPHET is that we are on target. It makes a change from NPHET itself being a target.
The trajectory of the virus is close to where the experts would want it to be at this point, in order to reach the reductions hoped for by the start of December.
At that point, there will be decisions to be made by Government on the reopening of the country.
NPHET would like to see the daily case numbers reduce most days now by between 6-8% to the end of this month.
Remarks from some NPHET members that in December the levels of discretionary indoor higher risk social contacts people engage in need to remain low could be viewed as an early warning that they will not want indoor opening of pubs and restaurants, including in hotels, at Christmas. That could become a significant issue if the case trends are much improved by then.
At this stage no-one can predict where we will be come late December.
Certainly, the various levels of 1 to 5 set out in the Government's Living with Covid-19 plan, may become a bit blurred, if new conditions are attached to them for the Christmas/New Year period.
The Christmas period is a vital one economically, socially and spiritually.
For hotels, restaurants and pubs - it's also one of their peak periods.
In the depths of late December in Ireland, dining outside is not a realistic option.
So there will be a delicate balancing act to be done, to allow society and the economy operate at this time of year, but also not allow the virus to gain a new foothold.
During the first lockdown, attendances and admissions at hospital fell dramatically. Most non-essential health services were paused. It resulted in worrying delays in care, including screening services being halted.
This time is different. Many non-Covid-19 services are continuing, although at a slightly reduced rate, given the need for coronavirus precautions. But of concern again is that the number of patients attending emergency departments and being admitted to hospital is reducing. A delay by people in seeking care can be very serious.
During the peak of the coronavirus in April here, the number of patients attending emergency departments fell in one week to 13,444. A normal week would see over 26,000 attendances.
Latest figures from the HSE show that the number of patients attending emergency departments in the week to the start of November was down to 20,729. This has resulted in reduced admissions.
The message from the HSE is that hospitals are open and safe for Covid-19 and non-Covid-19 care. GPs are also operating. Delayed care can mean that when patients eventually attend, the health intervention may need to be more significant. Delays may also be fatal.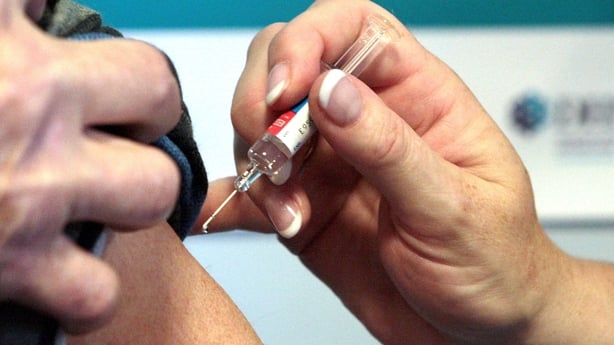 Alongside the threat posed by Covid-19, there is also a campaign to get as many people in at-risk groups vaccinated against influenza. So far, no confirmed cases of influenza have been detected here. In Europe, influenza cases are low and this is probably aided by the social distancing and hygiene practices against Covid-19.
The HSE has been operating a campaign to get at-risk groups including children vaccinated against influenza. Almost 1.2 million vaccinations for adults have been delivered. That is more than in the 2019/20 and 2018/19 seasons and much faster than previous years also. Around 600,000 doses using a nasal spray are being provided for children.
For some people not in the at-risk groups who want to get the influenza vaccine, it has been difficult. There has been a shortage due to demand and many chemists report that they can not get the vaccine. The international demand has been such that for people trying to get their vaccine privately, it is frustrating. If unresolved, it does have the potential to undermine the overall flu vaccination programme.
There has been much debate about the relevance of underlying conditions for people who contract Covid-19. The latest report from the Health Protection Surveillance Centre shows that just under 94% of people who have died with Covid-19 had an underlying condition. Those with an underlying condition are much more likely to require hospital admission and intensive care.
The most common underlying conditions in those who have died are chronic heart disease (44%), chronic neurological disease (35%), hypertension (18.7%) and chronic respiratory disease (18.3%).
There was an important point raised by Dr Tony Holohan, the Chief Medical Officer, at the Department of Health briefing on Thursday evening on underlying conditions.
He noted that there was a narrative in some quarters that somehow, people of a certain age, or those who have an underlying illness who die with Covid-19 are not as significant as other people. The suggestion being that a certain amount of deaths in this category are acceptable. Dr Holohan described this narrative as offensive.
All lives matter. Designating one life as less valuable than another is a slippery slope. The job of doctors and of society is to do everything possible to prevent as many deaths as possible from this virus.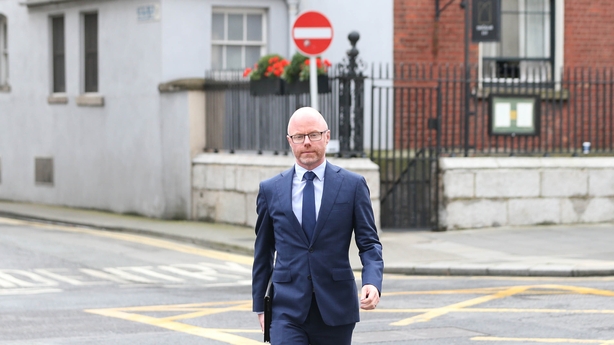 Minister for Health Stephen Donnelly said late last week that testing methods for Covid-19 are being validated and could be ready within weeks. He said that if they are close to as good as claimed by manufacturers they could be a game changer. A word of caution here.
The current 'Gold Standard' of testing is PCR. It identifies the genetic material of the virus. Currently it is the most sensitive and specific test.
There is antigen testing, which is not as sensitive and it can miss one in five cases. The World Health Organisation has emphasised that rapid antigen testing is not suitable for screening population groups with no symptoms, for example, like arriving passengers. It is best deployed in areas where there is a high positivity rate.
There will be a use for antigen testing. Many European countries are using the system. One of the advantages is the speed of this testing. At this stage, work is under way on validating the testing and finding out where it can best be used.
Along with the work under way on trying to find a safe and effective vaccine, better, faster testing methods must surely be another important area to help keep the virus at bay and also free-up society and business.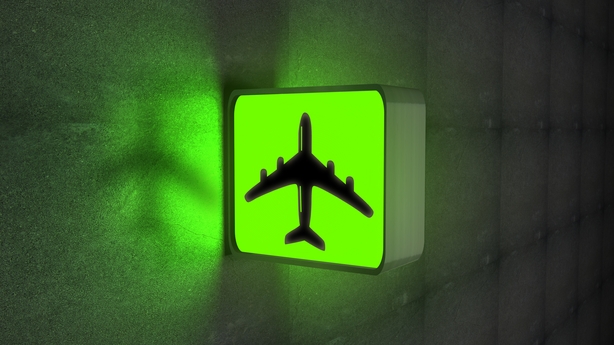 From tomorrow night, the EU traffic light system will come into place.
The colours are based on the 14-day incidence of cases for each 100,000 people.
People coming from a Green region will not have to restrict their movements for 14 days on arrival here.
People coming from EU Orange regions will be able to come to Ireland without having to restrict their movements, once they have had a negative PCR test, three days before arrival.
For those arriving from a Red region, they will be asked to restrict their movements for 14 days. However, this will be waived if they have a negative PCR test result five days after arriving here. The practical details of that change and where approved tests will be done have still to be finalised.
Coronavirus has upended our daily lives.
And has exposed cracks in society and among doctors, scientists and politicians.
It has drawn deep on people's reserves and more will be demanded.
This virus has reminded people of the importance of liberty, unity and calm, in the face of a great threat.
The fight against coronavirus has demanded new ways of living, different thinking and resilience.
We seem better prepared now than before, more focused even.
And while the job is not done.
We now have sight of the target.