What a time to be alive.
Well, if you can describe what we are all currently doing as living, that is.
But living certainly beats the alternative, for sure.
In decades to come, people will speak of 2020 as a year unparalleled in world history.
There will be those unborn, or too young, to remember the events of these times.
History books, media, and other materials will document how the country faced one of its greatest challenges.
That story is still being written each day. It is one of extreme drama at times.
And we are all players, with important roles, in how this story unfolds.
Just take the past week for example, dominated by the dust-up between Government and NPHET.
Plus the return of Dr Tony Holohan as Chief Medical Officer, happy to be back, he said, and a 'thick skin' to handle the slings and arrows.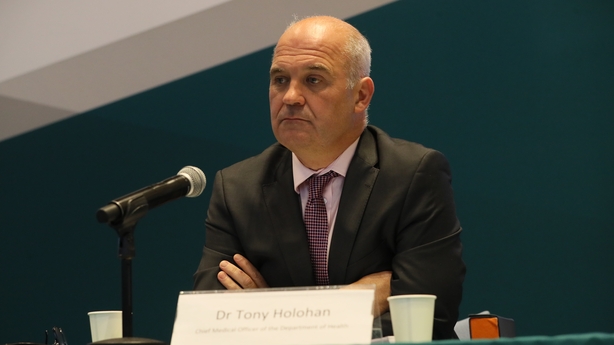 The battle over whether Ireland should move to Level 5 restrictions has certainly strained relationships, including for the Minister for Health, Stephen Donnelly. His relationship - as minister - with Dr Holohan only begun in the last week.
NPHET certainly asserted its independence this week. It was odd that they did not repeat their belief that Ireland should move to Level 5 in the latest letter to Government, following the meeting on Thursday. After all, the CMO said the situation had deteriorated even further since Sunday when the recommendation then was to go to Level 5.
However, perhaps the Government and the people needed some breathing space to make Level 3 work.
Next 10 days are crucial
There is still time to turn the tide on coronavirus. The Irish College of GPs said the next 10 days are crucial. While these things are dynamic, and trends can change over several days, some counties may be seeing a decline in cases, for example Dublin. So perhaps, just perhaps, the measures in Dublin are working.
The Government versus NPHET controversy was a real 'High Noon' moment. It did cause deep worry and upset to people and everyone involved probably has to take their share of blame for that. These are unprecedented times and no people in positions of authority are going to get it all right always. We are all living and learning each day on how to cope with this virus. It has tested people in every way possible.
The difficulty is that the stakes are so high with each decision to be made, for the health of the nation, society and the economy. A major misstep could have devastating consequences for Ireland.
From the Government's perspective, this week has raised debate about whether NPHET is still fit for purpose, with its 40 plus members, or if it needs a revamp.
There is a view that with a body of that size, all members are hardly likely to have equal input on debate or decision-making. Many would largely take the lead from the chairperson and other significant figures.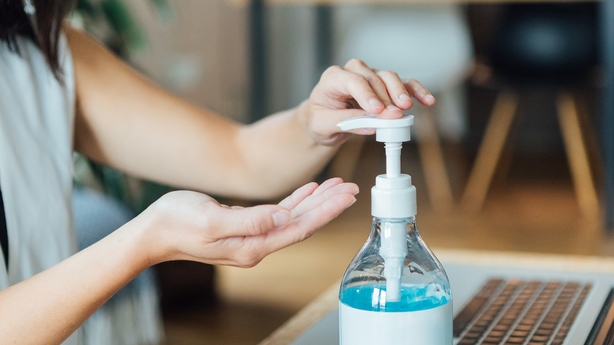 It may be too soon since the bust-up to think of changes, but if things cool down, watch for moves to slim down the NPHET with a more manageable single-digit team and expanded expertise, with more people chosen from outside of the Department of Health umbrella.
When the Government introduced its plan for living with Covid-19, the idea was to allow various counties be graded under the restrictions from 1 to 5. Each county has its own circumstances and micro-economy. Those that are doing well feel penalised by those who are not. That is not a sustainable position long-term. National lockdowns are a very blunt instrument and the periods chosen for the length of those lockdowns can appear somewhat arbitrary.
Part of the rise in cases in recent weeks was due to the fact that people have been trying to live with Covid-19. So the schools reopened and people were returning to work. All that activity has meant an inevitable contribution to a rise in cases.
An unintended consequence of closing pubs and restaurants has been a rise in parties in some places. This week, Dr Holohan said that coronavirus loves alcohol. It must have some Irish ancestry in that case. The latest outbreak figures show that, to date, there have been 10 outbreaks in pubs and 22 in restaurants and cafes. The vast majority of outbreaks have been in private houses with 3,199 so far.
Economic impact
The other impact of closing pubs and restaurants is that people going about their work have few places to eat and relax at lunchtime. It also severely limits access to toilets for parents, children and those with disabilities. So it is no surprise then that fewer people are going into cities and towns given these restrictions, and that is adding to the harsh economic impact on businesses.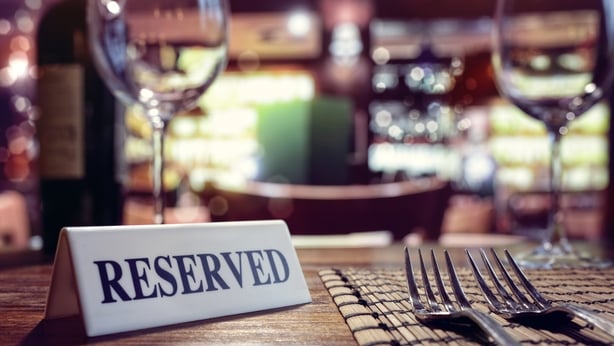 We see a lot of surveys of people asking what they believe should happen next. Some surveys show that people want tighter restrictions. But are these questions laid out with full context? Do people want further restrictions in the full knowledge that this will likely mean permanent job losses, and the bill to be paid by the State and taxpayers in the end will rise?
It's important because any measures that increase the costs to the State will have to be met in years to come through higher taxes, and probably less funding available for housing, health and other major sectors. So people certainly need to appreciate the full implications of such decisions for themselves and others.
This virus has had an impact on people of all ages. But those most affected have been children and older people. For nursing homes, Level 3 means visit are suspended, aside from critical and compassionate circumstances. A blanket approach of this kind is also a blunt instrument. Getting the right balance for such visits is crucial.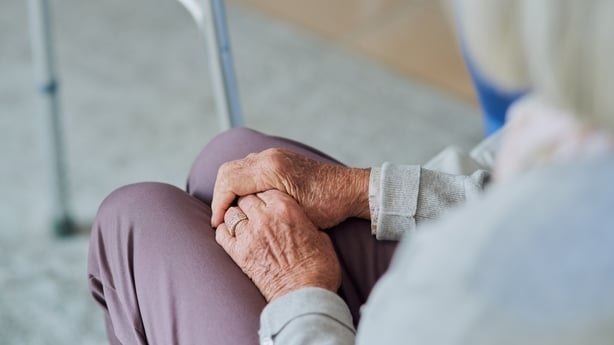 A study in the Journal of the American Medical Directors Association looked at the nursing home visitor policies of Canada's 10 provinces and three territories. It followed growing concerns that the risks associated with restricted access to family caregivers and visitors have outweighed the potential benefits linked to preventing Covid-19 infections. The study found that many residents have sustained severe and potentially irreversible physical, functional, cognitive and mental health decline.
There is a belief that visitor policies are overly restrictive, inequitable and potentially harmful. The authors of the study say that policies should differentiate between 'family caregivers' and 'general visitors'. They make the point that "residents, substitute decision makers and their families should have the authority and autonomy to determine who is essential to support them in their care".
On social media in recent weeks, there has been a noticeable rise in people complaining about poor service from various service suppliers like internet providers, some postal delivery services and State agencies. In some cases, it may be an easy target for companies to blame all problems on Covid-19.
The reduced number of people in workplaces and now working from home may also have long-term consequences for record-keeping, confidentiality, the decision-making process in companies and the smooth operation of public and private services.
There has been pressure this week to have off licences either shut, or operate reduced hours. It's difficult to see how that would reduce home consumption of alcohol. People will make alternative arrangements to get alcohol. That's human nature. Closing pubs, restaurants and expecting that people will stop meeting up is simply not being alert to the real world.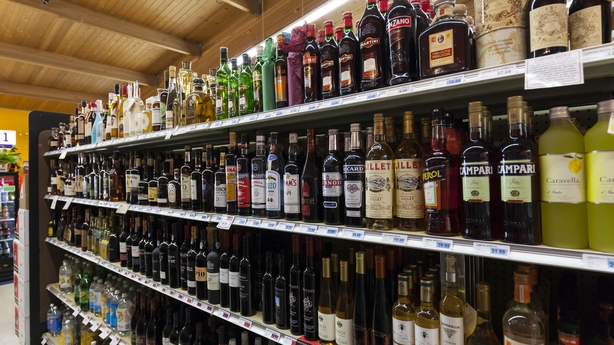 On this subject, there was another interesting report in the British Medical Journal this week claiming that infection rates have risen in hotspot areas, despite local lockdowns in the UK. It found that almost all areas of England that have been under Covid-19 lockdown restrictions for two months have seen an increase in infection rates, despite the measures.
There are 20 areas in England under restrictions, which were put in place from 29 June to mid-September. A large number of these are in the north of England. An analysis by the Labour Party there shows that 19 of the areas have seen a rise in infection rates. So when applying a big dollop of lockdown, it might not do what it says on the tin.
Answers still needed
Yesterday, the final report of the Joint Committee on Covid-19 was published. The committee, under the chairmanship of Deputy Michael McNamara, has done very important work. The hearings gave people a deep insight into the complexities of dealing with the virus, for all sectors of society. The pressure now will be for the recommendations to be implemented in full and in good time. The oversight of this will now fall to the other committees of the Oireachtas, which will be meeting during the months ahead.
Among the points that stand out from the final report are that the committee was unable to get satisfactory answers as to why 985 residents of nursing homes died after they contracted the virus.
It says that the State, through the public health authorities, became overly focused on preparing acute hospitals for the oncoming pandemic in February and March and failed to recognise the level of risk posed to those in nursing homes. As a result, the committee has called for a public inquiry to be established, to investigate and report on all the circumstances relating to each individual death from Covid-19 in nursing homes.
In relation to testing and tracing, the report says that the HSE turnaround times are simply too slow and the testing of close contacts of positive cases is not robust. It says the turnaround time, between referral for testing and the result, should not be more than 24 hours.
There are now three weeks to Halloween and fewer than 11 weeks to Christmas.
The experts have been telling us that nothing is inevitable, that the future is in our hands.
What the public need at this time is honesty about what lies in store for the rest of the year.
It's the least people are owed, so they can make some kind of plan.
It's beginning to look a lot like Christmas will be unlike anything we have experienced before - our first existential Christmas.
We have to try and save what we can, to make the best of the end of the year.
For those who have lost loved ones this year to Covid-19, the coming season will also be a very difficult one.
It may be that the fright caused earlier this week by the prospect of Ireland heading into Level 5 may help get everyone focused on the prize target - to shift the trajectory of the virus in the coming weeks.
Then maybe, just maybe, we can all save Christmas.
What an end of year gift that would be.