Since September, catastrophic wildfires have raged across Australia, particularly in the south east, claiming dozens of lives, destroying homes, and ravaging the landscape.
The sheer scope of these hellish blazes is unprecedented.
By Christmas, they had burned through an area larger than Switzerland. Now that's doubled to an area the size of the island of Ireland. And there is at least another month of summer, or fire season, to go.
So how did we get here?
When you go beyond the terrifying, primal images of these blazes, you discover that this issue is surprisingly complex, especially for people who live in Europe where wildfires are relatively rare (although that is changing). Global warming is a key factor - but not the only one.
Wildfires are a feature of life in Australia, which is not surprising when you consider that it is the driest inhabited continent in the world.
Major fires often occur at this time of year, but they have not been as destructive as we are seeing now.
There have been many massive wildfire outbreaks since records began in 1851, and more than 800 people are known to have died. Arson has often been a factor.
Throughout the 20th century these conflagrations grew ever more destructive. In 1939, bushfires on 13 January ("Black Friday"), thought to be deliberately set, killed 71 people.
That death toll was surpassed in 1983, when 75 people lost their lives on Ash Wednesday; again, arson was believed to have played a role.
In 2009, on "Black Saturday", 400 fires killed 178 people. This time the firestarter was caught and jailed.
During this latest crisis, police in New South Wales and Queensland have charged a number of people with deliberately starting fires, but have rejected as misleading the figure of 183 arrests which has been promoted by social media accounts associated with climate change deniers.
Police in Victoria also rejected that figure, saying they have made no arrests since September.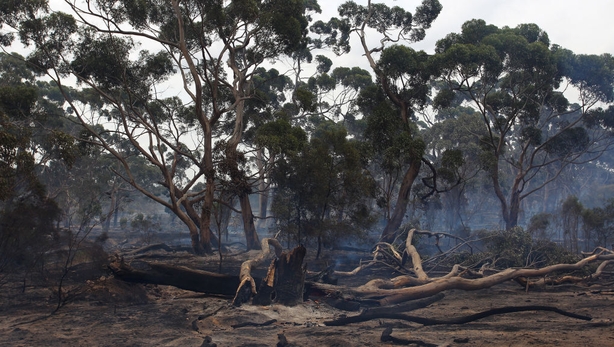 Aside from these massive wildfires, the Australian government notes that "(fire) has been an elemental part of the Australian environment for as long as the continent has existed" and that much of the country's vegetation has, in fact, "evolved to survive, thrive in and even promote frequent exposure to fire."
The seeds of the eucalyptus simply will not pop and germinate without fire (the Australian wildflower banksia is another of these "pyrophytic plants").
The eucalyptus has been identified as a key contributor to uncontrolled blazes. It is pervasive not only in Australia, but also in California and - thanks to reforestation programmes - Portugal.
Eucalyptus leaves produce highly combustible oils, and do not easily decompose, enabling fire to spread rapidly up in the canopy and on the ground.
The scientifically endorsed position of many governments - including in Australia - is that controlled burns are essential, in order to destroy "fuel loads", such as dead trees and grass, fallen branches and thick undergrowth, which a wildfire might otherwise consume in order to spread.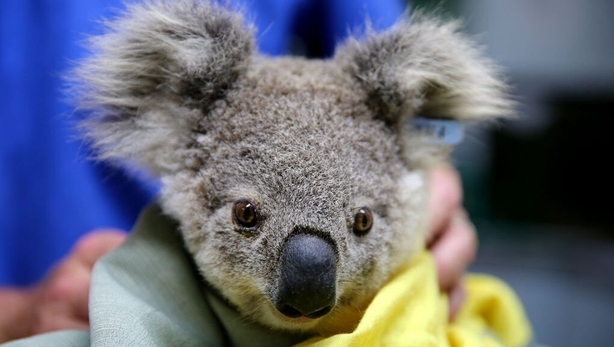 Andrew Cunningham Scott, Distinguished Research Professor at the Department of Earth Sciences in the Royal Holloway University of London, says this is an issue the UK and Ireland have to face up to, as "if you have fuel to burn - then it will burn ... We just allow vegetation to grow up anywhere, and some of this might be quite flammable." He also notes many fires are started by portable barbeques.
Global warming and bushfires around the world
The global average temperature has increased by 0.8C since 1880, but this is not evenly distributed, and is worse the closer to the poles you get. The increase in Australia (since 1910) has been more than 1C, and this is leading to an increase in the frequency of extreme heat events, such as the record-breaking temperatures last month.
On December 17th a record national average of 40.9C was measured. Just one day later, that record was smashed when the mercury hit 41.9C.
Stefan Doerr, Professor of Wildland Fire Science at Swansea University, notes that temperatures in western Canada and Alaska have risen by up to 4C. Forest fires in those northern extremes are well documented, but we are seeing disturbing changes.
"Wildfires now burn more frequently, and the average annual area burned has more than doubled since the 1960s", he says. "The current rate, extent and severity of fires is beyond anything the ecosystem has evolved with".
We need your consent to load this rte-player contentWe use rte-player to manage extra content that can set cookies on your device and collect data about your activity. Please review their details and accept them to load the content.Manage Preferences
This also applies to the US, Australia and Europe. None of this is unexpected.
More than a decade ago, the Intergovernmental Panel on Climate Change warned that climate change was almost certain to increase the intensity and frequency of fires, and made specific reference to Australia; that conclusion that has been endorsed in many subsequent reports.
Globally, wildfires are actually down.
The vast majority (70%) occur on grasslands which have little direct impact on humans. These have been declining, in part because grasslands are being developed, which has contributed to a gradual overall decline in the total area destroyed by wildfires. Each year this can still reach a staggering five million square kilometres, an area larger than the European Union.
However, we are seeing an increase in the size and intensity of fires in forested areas (as we have already noted in Alaska and Canada). And those fires are spreading ever faster, as seen in Portugal in 2017, California in 2018 and south eastern Australia now.
Andrew Cunningham Scott explains that this is partly because we are seeing more droughts, which cause the fire season to start earlier, and - as vegetation is drier - this causes fires to become larger and more intense.
Another factor is the generation of firestorms, such as the one currently raging in Australia.
These occur when the extreme heat and smoke spewed out by a bush fire rise, combining with moisture to create a cloud. This climbs high enough so that water and ice particles collide, creating an electrical charge which is then released as lightning. Firestorms produce little rain, so when this lightning strikes dry earth - it creates new fires.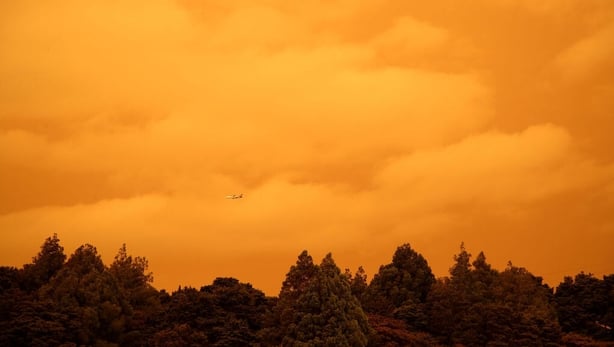 Unusual weather events
Meteorologists have observed that the heatwave in Australia has also been in part caused by unusual - but not unheard of - weather factors. This is a bit technical - but well worth understanding.
The Indian Ocean Dipole is a periodic shift in the surface temperature of the western part of the Indian Ocean, either up (positive) or down (negative).
The Australian Bureau of Meteorology says we have been in a period of an almost unprecedentedly aggressive positive phase (higher sea temperatures).
Why is this important? Because it has the effect of drawing moisture away from the continent and so worsening drought conditions - which are already being exacerbated by global warming.
Now let's go roughly 20km straight up, to the stratosphere. Scientists have only recently begun to understand how this part of the atmosphere shapes weather events.
Last October, meteorologists warned of "a rare atmospheric phenomenon ... brewing above Antarctica, raising temperatures in the upper atmosphere by 40 degrees.
"Such shifts happen roughly every second year above the North Pole, but are rare in the South Pole; scientists don't know why.
They predicted that "the warming above Antarctica will drive hot, dry winds across eastern Australia over the next three months."
Turns out they were right. (This area of forecasting is so new that this result is seen as an endorsement of its value).
Again, conditions already aggravated by global warming are being further worsened by this unusual atmospheric event.