While the 32nd Dáil is certainly entering endgame, there are still a few pieces on the political chessboard to be played.
And today's meeting between Taoiseach Leo Varadkar and Fianna Fáil leader Micheál Martin is a high stakes moment in that denouement.
The stated objective is to see if the two leaders can agree on a date for the next general election (probably April) and finalise a short-list of priority legislation to be passed by the Oireachtas between now and then.
Mr Varadkar said earlier this week that he and Mr Martin will "have the meeting first, and see if there is a basis for further discussions thereafter".
So it seems likely that if the leaders can agree on the outline of a deal, then the detail may be worked out by teams from both sides.
It is just possible Mr Varadkar and Mr Martin will conclude today that there is no basis for agreement - triggering a general election in early to mid February.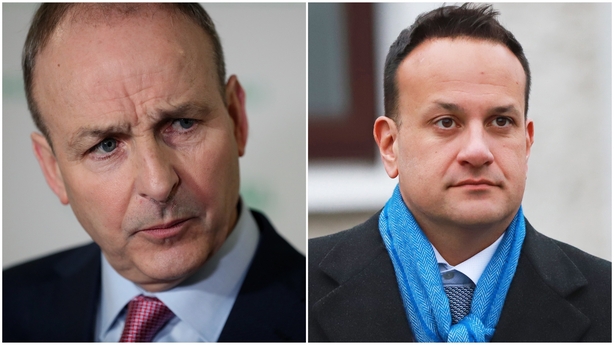 However few people in political circles think that will happen that soon. Next week, it's speculated, would be the earliest time for any announcement.
That said, the atmosphere in the run-up to the meeting has not been good.
For his part, the Taoiseach has said while he is open to agreeing a date with Mr Martin, conditions apply.
He stated the legislative plan for the coming months needs to be "ambitious" and must include reforms to property tax. He further asserted in a letter that Fianna Fáil needs to vote along with Fine Gael in the Dáil chamber to ensure any agreed legislation goes through.
Under the existing arrangement, the so-called confidence-and-supply deal, Fianna Fáil has abstained during significant votes in the Dáil, such as on budgetary matters or votes of no-confidence.
Mr Martin flatly rejected any suggestion his party's deputies might vote along with Fine Gael, adding he was not going to today's meeting to "play games like that".
The suspicion within Fianna Fáil is that Mr Varadkar is asking for something he knows with absolute certainty he isn't going to get.
Yet it is a fact that the Fine Gael-led minority government has found it is increasingly difficult to get legislation passed through the Dáil. Its numbers have been depleted with, for example, the resignation of Cork North Central TD, Dara Murphy. While the Independent Alliance TDs remain loyal, other Independent TDs who supported the Government in the past have fallen away.
When defeating a recent no-confidence vote against Minister for Housing Eoghan Murphy, the Government had to rely on votes from Independent deputies Michael Lowry, Noel Grealish and Denis Naughten. Currently there is no guarantee that these TDs will continue to give their support into the future.
Fianna Fáil's view is this: Getting the required votes to pass legislation is Fine Gael's problem alone. The party is not going to agree to a measure which could be viewed by the public as "going into coalition" with a Fine Gael government on its last legs.
So both leaders are entering today's meeting with the firm intention of not giving any political advantage to the other. And why would they when their parties are neck-and-neck and an election maybe only weeks away?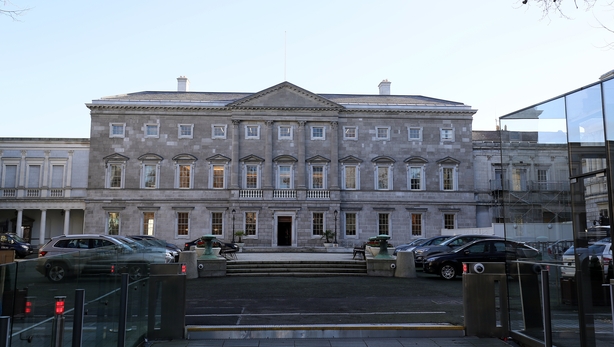 Fianna Fáil has increased its Dáil numbers and now, with 45 seats, is just two behind Fine Gael. However, Fine Gael continues to be ahead in most opinion polls. That said, Fianna Fáil retained its top spot in local government in the May elections. But Fine Gael performed best in the European elections which were conducted at the same time.
So why don't they just pull the plug on the 32nd Dáil, which has lasted so much longer than anyone expected, and put their new policy platforms to the people?
One reason, for both parties, is that the first phase of Brexit has yet to be concluded. As the British Prime Minister Boris Johnson looks on course to get the Withdrawal Agreement passed through the House of Commons by the 31 January deadline - shouldn't Fine Gael and Fianna Fáil stay the course?
For Fine Gael, there is also significant legislation which will fall, if the Dáil is dissolved. One example is the Climate Action Bill - the culmination of a Citizens' Assembly; a detailed discussion and report at Oireachtas Committee level; a Dáil vote; and extensive drafting. All for naught.
A further complication is that there is no guarantee that, after a general election, it will be easy to form a new government. In 2016, the poll was held in February but a government wasn't in place until May.
If that scenario was replicated in 2020, there would be huge political uncertainty in Ireland as vital EU-UK trade talks began to roll; as the EU leaders gathered in Brussels in March for their first summit with the new European Commission President; as the St Patrick's Day lobbying opportunities came and went. It could also have a negative impact on any fragile deal brokered at Stormont.
And then there is the grim prospect of having to knock on doors in the depths of a dark and cold January night.
So Mr Varadkar and Mr Martin have some big compromises to make, given their stated positions, if they are going to secure an April polling day.
But maybe it's already too late to strike a deal.
There isn't believed to be much personal chemistry between the two men. In the Dáil, their recent exchanges have been marked by bad tempered duels and niggle.
Mohammad Ali once said of an opponent in the run-up to their world title fight: "We're gonna get it on - because we don't get along!"
We may well get an indication later today, if Mr Varadkar and Mr Martin are preparing to step into the electoral ring sooner rather than later.