There have been 131 by-elections since 1923, all unique and with their own dynamic, but Friday's by-elections will be different to what we have seen before.
Mary Regan guides us through what to look out for: 
The warm up act
This is the first time that multiple by-elections will take place this close to a general election, which is widely expected within the next six months.
In the past, such contests were typically held in the middle of a term of office and were usually used to send a message to the government of the day.
But this changed in 2010 when then Senator Pearse Doherty won a High Court case seeking to force the government to hold a by-election in his constituency of Donegal South West to fill a Dáil seat that had been vacant for 17 months.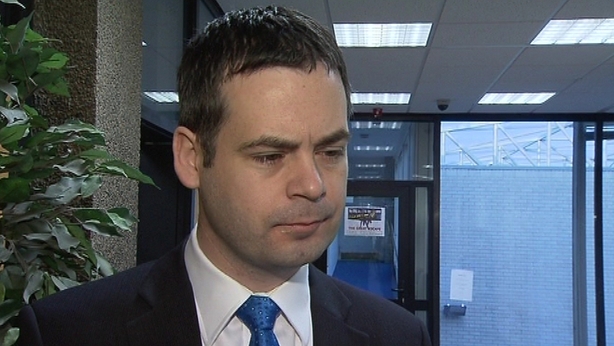 Some months later, new laws contained in the Electoral Amendment Act of 2011 meant that a by-election must take place within six months of a seat becoming vacant.
This increased the chances of late-term contests. And, as such, has made by-elections better at predicting what will happen in subsequent general elections.
After winning that court case, Mr Doherty went on to win the by-election and a seat in the general election some months later. Dr Adrian Kavanagh of NUI Maynooth said this is a good example of how by-elections can be a good indication of a general election to come.
"It gave momentum to Sinn Féin, which had been somewhat in the doldrums electorally in the previous few years. They hadn't had a good general election in 2007 and lost a number of seats in the 2009 local elections. Doherty's win gave it momentum leading up to the general election some months later," he said.
A snapshot of the country
What makes this week's by-elections even more useful in what they tell us about electoral sentiment is that the spread of constituencies involved is reflective of the national picture.
Dublin Mid West includes large parts of the capital city; Dublin Fingal takes in much of its commuter belt, with all the issues like childcare, transport and public services that exercise voters in fast-growing suburban areas; Cork North Central is a microcosm of the country in itself - mixing the working class parts of the city familiarised by the Young Offenders with wealthy suburbs and some very rural areas.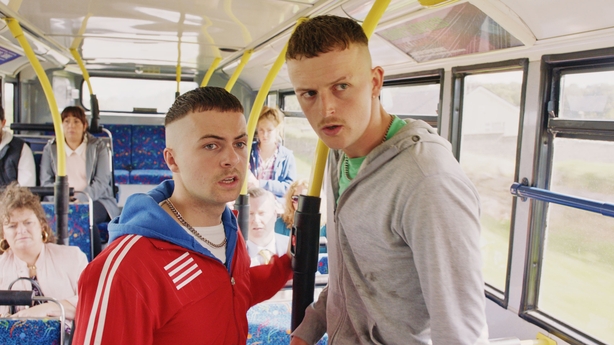 Wexford shines a light on many of the issues facing small towns and villages.
A dry run for the election campaign
For these reasons, the stakes are high for all of the parties. And whatever gloss they might try to put on the results afterwards, they will be parsing and analysing these results for what they say about their standing with the electorate.
They will be a litmus test to assess which of the two main parties has the momentum going into the general election.
Fianna Fáil has never had much success when it comes to by-elections. From the late Brian Lenihan's victory in 1996 they had a 20-year dry spell until Bobby Aylward won in the Carlow-Kilkenny by-election in 2015.
"Like Dublin Bus they won't win a by-election for a long time and then win a number of by-elections in a row," said Dr Kavanagh. So are a couple of more buses going to arrive for them on Friday?
According to Mandy Johnston - a former adviser to Bertie Ahern who was involved in a number of by-election campaigns - the party will be looking to win at least two out of four.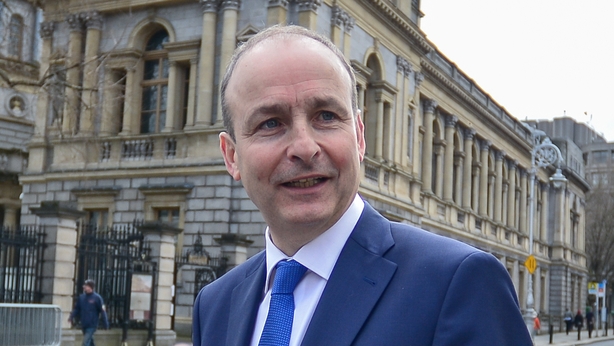 This would be a "big boost" for Micheál Martin, she said, but anything less than that will be a bad day. 
"After nine years in opposition they will want to deliver something significant and that is the minimum they can do," she said.
For Fine Gael, these elections have the potential to change the trajectory of Leo Varadkar's administration.
"They have just come out of a responsible Budget and have been applauded for doing that. They also delivered the Brexit negotiations in a way that people really didn't think was possible a number of months ago," Ms Johnston said.
"Four losses will be a blow in what is the first big political test for Leo Varadkar as leader of Fine Gael."
For the smaller parties these by-elections will also be a dry run for the general election.
In the Labour Party there is a confidence about these elections that has been missing from the party for some time. Dublin Fingal, Dublin Mid West and Cork North Central are places where the party has had roots before their disastrous 2016 election. Wexford is the constituency of its leader, Brendan Howlin.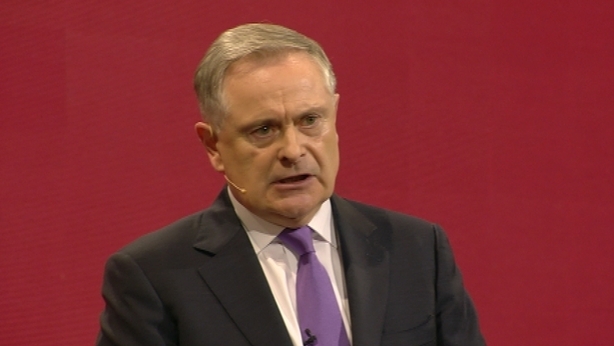 According to Dr Kavanagh, if the party were to hand pick four constituencies they wanted to contest, it would consider these four. 
"Even if they don't win seats, if Labour are seen to do well, maybe coming second in one or two of these, that gives Labour a boost and it changes the narrative around the party. Suddenly you look at Labour as a party that is on the way back," he said.
If these constituencies suit Labour then the opposite might be true of the Green Party. The big success story of the local and European elections earlier this year, these by-elections will tell whether that was more than just a moment in time.
Neither Cork North Central nor Wexford would be Green strongholds. They once had a TD in Dublin Fingal and while they did well there in the local elections, Labour did better.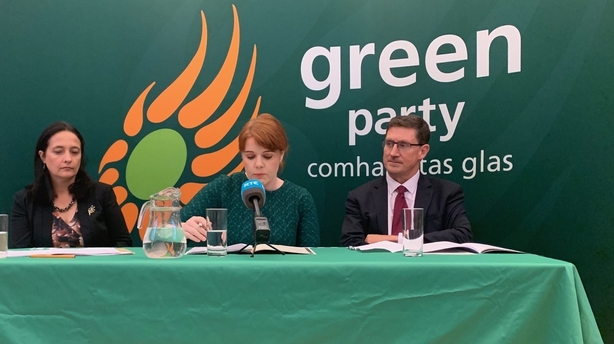 "They might in some ways be like Labour in 2010, fighting by-elections in constituencies where they are not going to get really good results," said Dr Kavanagh. On the other hand, if they do well in these constituencies "then I think we will be looking at it and saying this Green surge is a lot stronger than we thought."
For Sinn Féin there is a lot at stake.
It has been a bad year for party which went from winning 159 council seats in 2014 to just 81 seats in May's elections. 
Since then strategists have been trying to figure out what went wrong and whether they can turn things around. They'll have some of the answers to that on Saturday as the votes are counted.The party is hoping that if they mobilise the party base in a way that didn't happen in May, then they could improve their performance. 
So who is standing in the #byelections2019 ? Here are all the candidates in the four constituencies. #rtepolitics #rtetwip pic.twitter.com/aPZc3lmJvr

— The Week in Politics (@rtetwip) November 25, 2019
The new names
By-elections don't just have an impact on parties, they have an impact on the future chances of individual candidates. Since 1980, roughly three quarters of all candidates who won seats in by-elections went on to win seats in the next general election.
There are some big names in all parties who first came to the Dáil in a by-election victory: Simon Coveney, Brian Lenihan Jnr, Catherine Murphy, Helen McEntee and Pearse Doherty.
But sometimes the losers are also winners. In the 31 by-elections since 1980, at least one candidate who lost went on to win a seat in the subsequent general election. Just ask Thomas Pringle, who lost out to Pearse Doherty in 2010 and went on to win a Dáil seat the following year.
 So have a good look at the faces on the ballot papers, this is unlikely to be the last you will hear of them.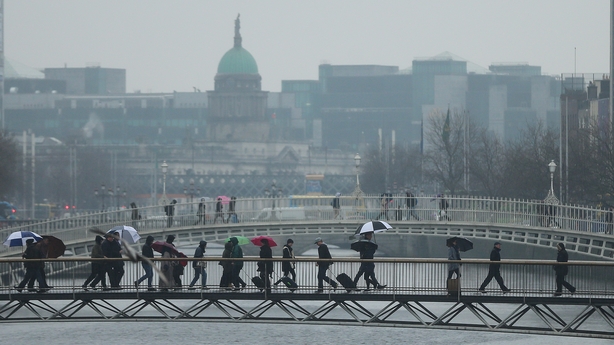 Turnout
The lowest ever turnout for a by-election was 28% in Dublin South Central in 1999. According to Fine Gael's Damien English, a new record could be set on Friday.
Firstly there is the proximity to the general election. People might think that there is little point in going to their local polling station when they'll be doing so again in a couple of month's time.
And of course there is the weather. Even by November standards, the conditions are not great.On a wet and miserable evening people who are not that interested in politics in the first place will be less motivated to go out and vote.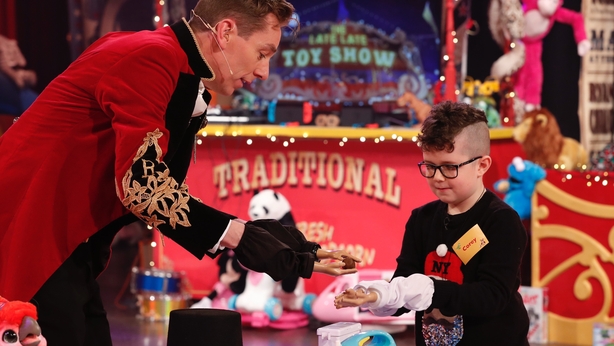 The Toy Show
And then there that little known concept in psephology, the Late Late Toy Show factor.
Dr Kavanagh caused quite a discussion point for people around Leinster House with this theory articulated on RTÉ's The Week in Politics on Sunday.
"The by-election is being held on the same day as the Late Late Toy Show.
"Normally with an election, you get this last minute surge in the poll. This time around the polls will be closing just as the Late Late Toy Show is beginning. So there might be a few people thinking 'will I go out and vote or - oh the Toy Show is beginning, I'll go home'." 
Whichever you go for, you'll need a woolly jumper. And don't forget to save some popcorn for the counts.