Boris Johnson and Jeremy Corbyn are preparing to face the British nation in a televised debate that could change the dynamic of a sluggish election campaign.
The two leaders will answer questions submitted by viewers in front of a live audience of 200 people at the ITV studios in Manchester.
Both leaders have a lot riding on the outcome. It's the first head-to-head televised showdown between a Conservative and Labour leader ahead of an election.
Boris Johnson will appeal to pro-leave voters that he is the only leader that can ''get Brexit done''.
Jeremy Corbyn has promised to renegotiate Johnson's exit deal and hold another referendum.
He will come under pressure from Boris Johnson to disclose his position to the electorate on whether the UK should stay or leave.
So far the UK election appears to be Boris Johnson's to lose.
The latest YouGov poll puts the Conservative Party on a 42% share and Labour on 30%.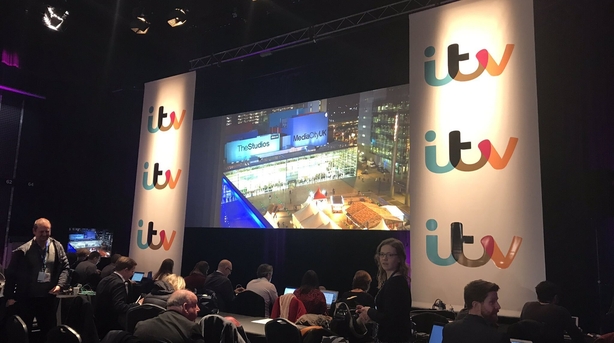 The Liberal Democrats leader Jo Swinson will not be taking part despite mounting a legal challenge to change the decision by ITV.
The first half of the debate will be about Brexit, which plays to Boris Johnson's strengths. The second half will focus on domestic affairs including funding for the NHS, knife and gun crime and the economy.
Jeremy Corbyn is expected to perform well on reform of public services and the impact that austerity and cuts have had on towns and cities outside London.
Ahead of the debate in Blackpool, voters are wondering if the TV debate will make any difference to their lives.
Blackpool South is traditionally a Labour held seat but strong support for Brexit has made it a key target for the Conservatives.
On a day with clear blue skies, the promenade is packed with couples out for a walk.
"I just wish the politicians would take control and get the whole thing sorted out," said Martin Jones who is out to take in some fresh air.
"They [politicians] all seem to do the same thing, spin you a yarn about what they going to do and then go completely in the opposite direction.''
His wife Sylvia voted to leave the EU in 2016. Has hindsight changed her mind?
"I think that not enough was explained to us at the time. They should have told us what leaving entailed and now I just think it is ridiculous."
In Blackpool's smallest pub there's a big debate raging about what direction the country is being pulled in.
'The Mitre' is just a stone's throw away from the resort's famous golden mile strip. The pub's regulars have strong opinions about the future direction of the UK.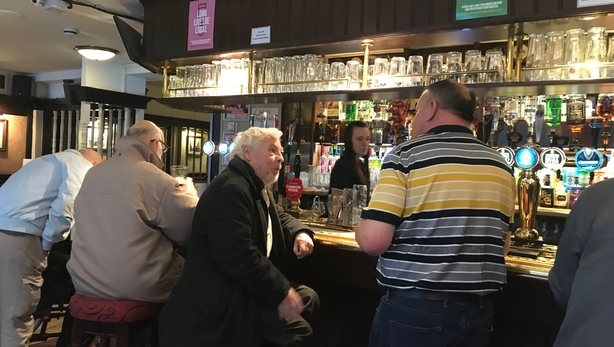 Barry William Cameron is originally from Durham but has lived in Blackpool for several years.
"I voted to join because I thought the EEC [European Economic Community] was a good idea but now it is being turned into a federal state which is not a good idea. We've lost control of our country.''
There are groans around the pub when Barry William declares he will vote Conservative and that Blackpool is dying on ''its feet'' because of a lack of investment.
"We've got a split; north is conservative and south is labour and they're all just fighting against each other and there's no clear definition of the boundaries." Mr Cameron said.
Barry William's friend Gary from Bristol sees it differently.
"It doesn't matter if we are in or out, the EU are still going to take so much money off us anyways," he said.
"I don't vote at all and I won't vote in this election because it doesn't seem to matter."
Another customer called Tertia arrived late to the debate around Brexit. ''I've always been conditioned to vote Labour, the working man and all the rest but I don't believe that Corbyn can deliver." she said.
Back on the promenade Hungarian national Timea Tapaszto has just got married to her long-term partner Josef.
As they pose for pictures in the shadow of Blackpool tower all they can think about is how the government's vow to change immigration rules will affect their friends and family.
"I'm happy here in Blackpool and I'm not thinking about going back home," Timea told RTÉ News.
"Most of the people coming from Eastern Europe are working hard. In some ways I understand British people because they just want to save their jobs but we are working hard as well. I pay exactly what the English people pay [in taxes] so I'm not really seeing the point."
With just weeks to go to election day on 12 December there is plenty for voters to think about in this high stakes election.
Tonight's debate will be a chance for Mr Johnson and Mr Corbyn to win over undecided voters with the aim of claiming a decisive lead to win the so-called 'Brexit election'.