The shattered looks on the faces of workers leaving the Molex and Novartis plants earlier this week said all that needed to be said.
Dedicated, hard-working employees, who had just been told by their bosses that before long, their jobs would be gone.
820 roles in total across two plants in Clare and Cork are to disappear gradually over the coming months.
820 individuals with mortgage repayments or rent to meet, bills to pay and loved ones to care for.
820 people who now face the worry and uncertainty of finding another position, possibly retraining and starting again.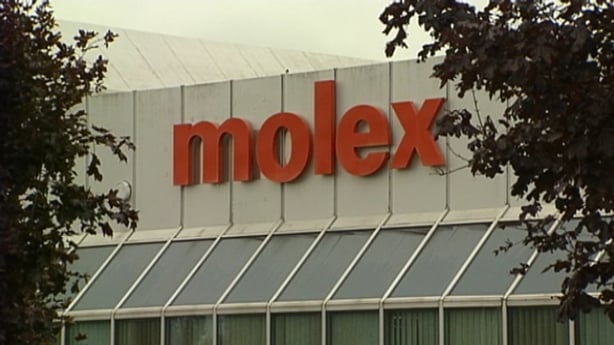 For some of the older employees, who may have been employed at one or other company for a working lifetime, it will be an even bigger mountain to climb.
In the case of electronic connectors and components maker Molex, it seems to have come like a bolt from the blue.
Usually when such large employers are struggling, staff have a sense of it and anticipate that bad news may lie ahead.
But the first time Molex workers knew there was trouble was when they were called to a meeting with management at the Shannon plant on Tuesday afternoon.
Even the Government and IDA knew nothing was up until Monday night.
It wasn't quite the same scenario 140km away in Ringaskiddy.
There, staff at pharma giant Novartis had been aware that the company had been conducting a global strategic review.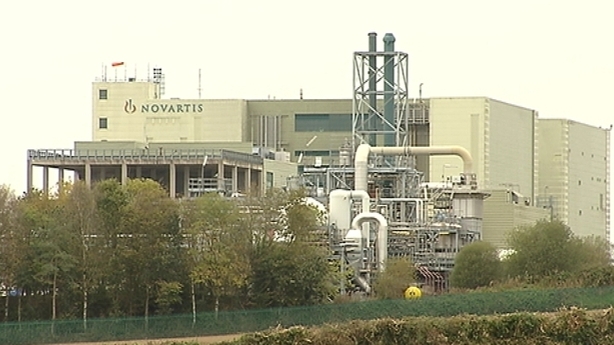 But even so, the thought that the Active Pharmaceutical Ingredient manufacturing unit and Global Service Centre there would be a victim was far from most minds, including those in Government and State agencies.
And then, just as the news was sinking in in Cork, back in the capital Independent News and Media was delivering a hammer blow to workers in its CityWest print plant.
It is to close early next year with the loss of 84 jobs, although in this case employees were probably not as surprised at the development as a voluntary severance programme was already under way.
It is perhaps a measure of how far the economy has travelled in the decade since the financial crash though that significant job losses are garnering such attention.
After all back then, hundreds of jobs were being lost every other week, as firms were one by one struck down by the global economic contagion.
Nonetheless, the loss of 900 roles in the current environment is really bad news, not only for those losing them, but also for the wider economy dependent on their spin-off.
But what lies behind it?
Is it indicative of an economy that is starting to slide down the other side of a peak it has been climbing for several years now?
Or is it just a series of unfortunate coincidences of timing in companies undergoing normal change?
In Government circles, while they are hugely disappointed at the decisions, they aren't panicking, yet.
Instead, they are attributing the bad news to Ireland's status as a small open economy and the rapidly changing nature of work and technology.
Many companies, such as Molex for example, may have been in Ireland for a long period and reinvested multiple times.
But in the cutthroat world of international business, sentiment will only get you so far and numbers on the balance sheet will always win out.
Being small and agile means Ireland benefits from pick up in investment.
The flip side, however, is that when companies retrench or change, we feel the downside effects of that too.
"While IDA Ireland does everything we can to work with companies to guard against these moments, the reality of the global world in which we compete for jobs is that investments can be lost, as well as won," says Martin Shanahan, IDA Ireland chief executive.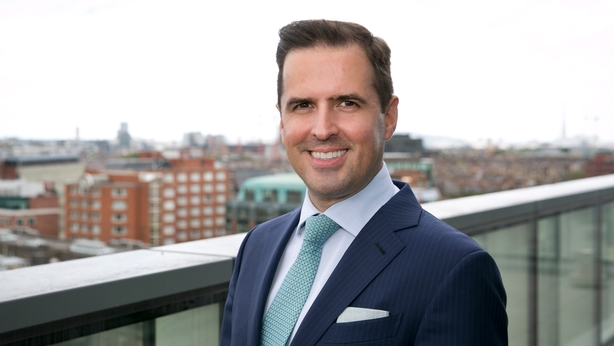 Biopharma, for example, is a product-based industry and unless there is another suitable product coming on stream as another comes to an end, then consolidation is inevitable.
It is a similar situation in traditional manufacturing too. There the pace of transformation is rapid and evolution unrelenting.
Those that cannot reinvent themselves on a rolling basis to meet those demands, both physically and financially, face a difficult future.
It would seem then in the case of both Molex and Novartis, that the future has caught up with the present, and the outcome is a bad one for all involved.
But is it all a timely warning against becoming overly dependent on what's perceived to be a transient FDI sector, currently employing 230,000 people and supporting 400,000 additional roles.
"Churn in the employment base unfortunately comes with being an open economy," says Martin Shanahan.
"Despite this week's disappointing losses and the significant impact on those involved, the evidence does not support that FDI is as transient as portrayed by some.
"One third of multinational operations in Ireland have been here for more than two decades with almost 60% of them having been here for over a decade - this shows that Ireland is considered a long-term, important location in the strategic plans of these large global companies who have made their home here and are fully committed to their Irish operations."
Those representing businesses agree that the cuts are not indicative of something bigger happening or about to happen in the wider economy.
"All the key indicators we would be currently looking at like employment, trade levels and investment are all incredibly strong," says Fergal O'Brien, Director of Policy and Public Affairs at employers' organisation Ibec.
Yes, there is restructuring and major change going on in some sectors, he says.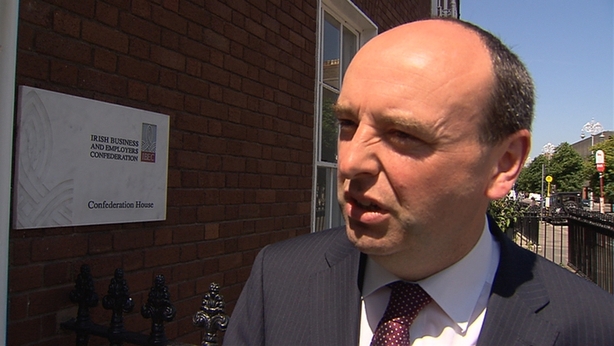 But even in biopharma, the industry that Novartis is part of, there has been €10 billion of investment into Ireland in the last four years, he claims.
"Clearly that is a sector that is gearing up for major expansion and we would expect to see high levels of output from there in the coming years."
Other sectors are also seeing a significant uptick in Foreign Direct Investment (FDI) too.
"Business investment levels at record levels with €1bn-€2bn a week being invested at the moment. We've never been at a higher level," Mr O'Brien said.
But while we may not be at the start of a phase of multinational retrenchment that will hit Ireland hard, experts say there are many reasons for us to be cautious at best, and worried at worst.
We have got used to steady employment growth in recent years, with the latest figures showing 2.3 million people are at work currently and an unemployment rate of 5.3%.
That is unlikely to continue unabated though and there are many clouds on the economic horizon though that could quickly derail that near full-employment statistic.
The threat of a crash-out Brexit may have receded for now. But deal or no-deal there will be a negative impact on our economy and employment levels.
The UK itself may be edging closer to its first recession since the financial crash a decade ago, although the latest data paints a mixed picture.
Germany, the engine of the European economy, is also witnessing its economy slowing down and it is now on the brink of recession.
Mario Draghi, in his last press conference before stepping down as ECB President, warned on Thursday that the eurozone faces "protracted weakness" going into 2020.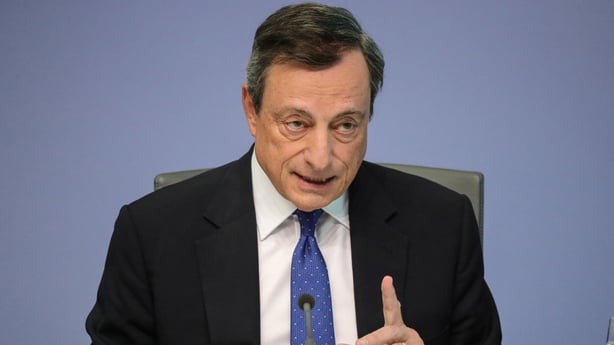 Further afield the ongoing trade dispute between the US and China is having a dampening impact on confidence almost everywhere, leading the IMF recently to predict that global growth this year will fall to its slowest rate since the financial crisis.
The inescapable conclusion therefore is that the global economy is weakening considerably and the corollary of that is that Ireland will feel the effects.
What exactly that will mean on the ground for ordinary people is as yet unclear.
"There's lots of things on the watch list and maybe more than there was 12 months ago," Fergal O'Brien says.
"But if you look at the type of industries Ireland is strong at, all those industries are investing really strongly."
Mr O'Brien says the inevitable pressure of change is all the more reason why our enterprise policy needs to adapt to ensure we continue to have basic things right, like skills, infrastructure and business conditions.
The IDA agrees.
"We have to continue to win investment, transform the existing base and invest in the infrastructure and education system to support companies operating here," claims Martin Shanahan.
Competitiveness is also key, with IDA Ireland consistently warning that Ireland has to keep costs down if it is to maintain and attract investment.
These arguments are of particular pertinence in regional locations, where the share of employment in FDI firms is often higher than it is in large urban areas.
Those involved say that while a relentless focus on balanced regional development is required, there continues to be many good news stories around FDI in the regions.
Tomás Ó Síocháin, CEO of the Western Development Commission (WDC), points as an example to the growth in activity in the area of connected autonomous vehicles that stretches from Jaguar Land Rover in Shannon up to Valeo in Tuam.
He says we need to examine sectors like that to see how we can grow and support them in the future, not only by attracting in investment from outside, but also developing indigenous employment.
"We need to see if we can get to a point where we lessen the impact of FDI firms coming and going in the future," he says.
One initiative being pursued by the WDC is the development of Enterprise Hubs - a network of digital spaces in 101 locations from Donegal to Kerry, which will support the growing trend towards remote working and offer a lifeline to early stage rural-based companies and entrepreneurs.
Mr Ó Síocháin also points to the need to help small rural businesses to grow, even by adding one or two extra workers, the cumulative effect of which can be substantial.
Clustering can also be important for regions too, he claims, with the concentration of Medtech firms, such as Boston Scientific and Medtronic around Galway, a prime example.
"Part of what we have to do is build resilience in the system," he says.
That resilience may be needed sooner rather than later, if the global economy dips harder or faster than we might be expecting.
But for now at least, the message from Government and business is clear.
Hold tight, keep doing what we are doing, but take nothing for granted and always be prepared to adapt and change as the tide of international investment ebbs and flows.
Comments welcome via Twitter to @willgoodbody