First the backdrop. A Dáil devoid of the typical energy that punctuates the first few weeks of a new term. Perpetual debate about the potential impact of a hard Brexit but little detail on what customs checks might look like.
Politicians whispering, without real evidence to back it up, that a November general election is a live possibility.
Political parties in flirtatious form as they seek to sketch the outline of the necessary alliances required to form the next Government. Into that mix add four November by-elections.
It means voters in Cork North Central, Dublin Mid West, Dublin Fingal and Wexford will be given the chance to cast their verdict on this unique time in Irish politics.
Here's an early snapshot of their options.
Cork North Central 
Billy Kelleher was the Fianna Fáil TD here for 22 years before he was elected to the European Parliament last May. Recently, his party colleague, councillor Pádraig O'Sullivan put his name above the door of Billy Kelleher's old constituency office in Dillons Cross. The Glanmire resident looks well placed to take possession of his old Dáil seat too. However, Pádraig O'Sullivan's opponents are keen to point out that he was already selected last year as a general election candidate, not for this electoral patch though, but the neighbouring one of Cork East.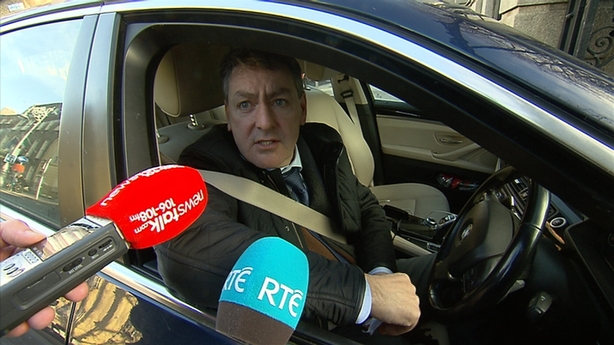 The ever hard working Fine Gael Senator Colm Burke is sure to put in a solid performance here. However, it may not be enough to get him over the line.
This contest will be an interesting gauge of where Sinn Féin rank in the eyes of voters. Thomas Gould from Gurranabraher will be the party's candidate in a constituency where it won just under 20% of the first preference vote in 2016.
John Maher is a new Labour Councillor, who will hope to raise his profile in this campaign ahead of next general election.
It is similar story for Green Party Councillor Oliver Moran while Sineád Halpin will run for the Social Democrats.
Solidarity Councillor Fiona Ryan is certain to campaign strongly in this constituency that returned her party colleague Mick Barry to the Dáil three years ago.
Early prediction: Pádraig O'Sullivan, Fianna Fáil
Dublin Mid-West
This election was precipitated by former Tánaiste Frances Fitzgerald's decision to successfully contest the European Parliament Elections. Fine Gael hopes to win one of the four by-elections and this could represent its best chance.
Councillor Emer Higgins, the party's candidate, lives in Lucan but she has a support base that encompasses a large part of the constituency.
Former Green Party TD Paul Gogarty has that most precious by-election commodity, an instantly recognisable name. He describes himself these days as Independent and green. The local election proved he's still a capable vote-getter and may succeed here.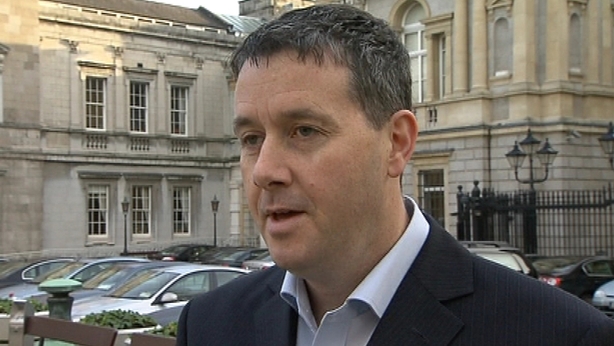 Fianna Fáil has yet to select it's candidate but it's likely to be one three local councillors: Trevor Gilligan, Shane Moynihan or Ed O'Brien.
Joanna Tuffy who lost her seat in 2016 will run for Labour and Peter Kavanagh is the Green Party candidate.
The former mayor of South Dublin County Council, Mark Ward, is expected to be selected for Sinn Féin while Anne-Marie McNally is the Social Democrats' candidate and Councillor Madeleine Johansson will run for People Before Profit.
Prediction: Paul Gogarty, Independent
Wexford
It's early days but this has all the look of a straight shoot out between Fianna Fáil and Fine Gael. This view is backed up by some private polling carried out by political parties.
Fine Gael's Verona Murphy has a high profile as the president of the Irish Road Haulage Association. It also gives her a detailed knowledge of Brexit issues, a topic that is likely to be prominent in this campaign.
Since his solid showing in the European Parliament elections, Fianna Fáil's Malcolm Byrne looks to be on course to get the green light to run for the party here. The selection process has already sparked an internecine battle though with Councillor Lisa McDonald accusing the party of sexism and describing them as an "out of shape" football team.
The constituency illustrates in microcosm the challenge facing Sinn Féin. That is because in 2016 the party's candidate Johnny Mythen came within 52 votes of winning the fifth seat. However, in the recent local elections he lost his council seat. The party will be keen then to see some signs of improvement following a series of recent electoral disappointments.
Others running include: Councillor George Lawlor for Labour and Aontú Councillor Jim Codd.
Early prediction: Malcom Byrne, Fianna Fáil.
Dublin Fingal
Eight years ago the former Health Minister James Reilly topped the poll in this constituency. Now he's a senator knocking on doors hoping to become a TD again. Health remains a big issue among voters but many have not yet engaged with this by-election, he has found. 
Despite this lack of engagement those making the early running in this contest look to be Fianna Fáil Senator Lorraine Clifford-Lee and Labour's Duncan Smith.
The ground seems ripe for a high profile Independent candidate to emerge, with the political blessing of Clare Daly, who has departed for Brussels.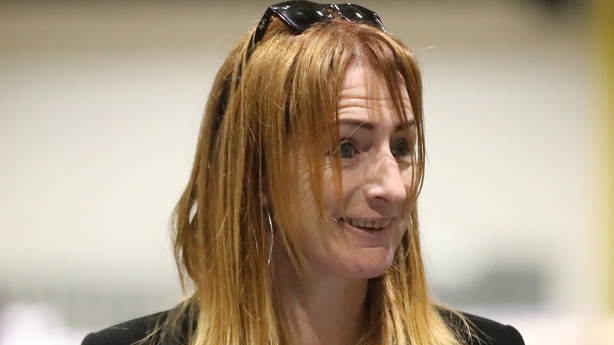 There are strong indications that this will happen and when it does it could very well change the lie of the land considerably.
It's also worth noting that there was a Green TD, Trevor Sargent, elected here from 1992 to 2007. In the midst of the current Green wave that surely gives the party's candidate, Councillor Joe O'Brien an outside chance.
Sinn Féin has yet to select its candidate while Tracey Carey will run for the Social Democrats.
Early prediction: The mysterious Clare Daly backed independent candidate, should they emerge.
A Last Word
By-elections can be indicators of what the future holds politically. Think back to June 1994 when Michael Ring, having pioneered the slogan 'Give the Dáil a Ring' was elected in Mayo.
On the same day Eric Byrne won the Dublin South Central by-election for Democratic Left. Combined it meant the numbers were there to form the Rainbow government later that year.
Issues too can come to the fore in a by-election that go on to become the dominant themes of the following general election; remember Catherine Murphy's win in Kildare-North in 2005.
That election heightened the debate around childcare and problems facing commuters.
Finally, given that they are a dry run for the main event, voters are often a little more adventurous with their vote, and this can throw up some very interesting results.