Former British prime minister John Major is challenging the right of the current Prime Minister - and fellow conservative - Boris Johnson to suspend Parliament for what is alleged to be purely political motives.
In July, Mr Major said he would consider a legal challenge if Mr Johnson went ahead with a lengthy suspension that would frustrate parliament's ability to scrutinise the conduct of Brexit policy and hold the government to account.
When Mr Johnson pushed for a suspension at the end of August, sending Jacob Rees Mogg to Scotland to interrupt the Queen's holiday with a request for a Prorogation Order, Mr Major acted.
He did so by joining an action by Gina Miller, the businesswoman and anti-Brexit campaigner, who took a case to the UK Supreme Court.
She lost that case, on the grounds that her claim was not justiciable.
That is, the High Court decided it had no role in reviewing the relationship between the executive and parliament. This ruling was appealed to the Supreme Court, in the case R (Gina Miller) V The Prime Minster.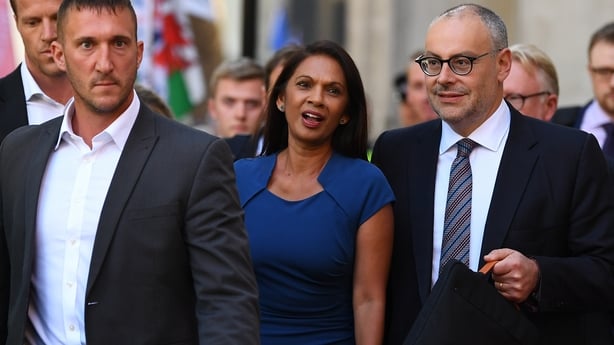 This is the case taking place in the UK Supreme Court now, along with a related case brought by SNP MP (and barrister) Joanna Cherry.
Ms Cherry won her case in Scotland's highest civil court, which took the exact opposite view of the English High Court. The British government has appealed that ruling to the Supreme Court, and both cases are being heard together, as they cover essentially the same ground.
But it is the intervention of John Major that is the most eye-catching element.
Alas, he will not be making his own case before the 11 judges in the Supreme Court. His lawyer, Lord Garnier, will make the argument on his behalf. So we won't get to see one Tory PM lay into another on live TV.
But the very fact that he has put his weight behind Gina Miller's case is yet another extraordinary development in the Brexit saga.
We have a pretty good idea of what Mr Major's arguments are likely to be from the High Court action, in which Lord Garnier also intervened on his behalf. He also submitted a written witness statement to that court, in which he gave evidence based on his experience as a long-serving parliamentarian and a former prime minister.
In it, he addressed the question of "legitimate and illegitimate purposes" in a prime minster seeking to suspend parliament.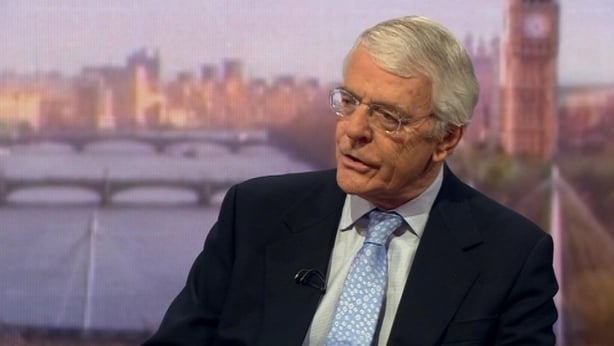 His argument - summarised by the High Court's judgment - is that "it is a basic part of the constitutional framework of the United Kingdom that parliament has the right to make or unmake any law whatever, and it follows from the existence of that right, that parliament must be permitted to convene and exercise its law-making powers if it wishes to do so.
"It is unlawful to exercise the power of prorogation if the purpose of doing so is to obstruct parliament from enacting legislation with which the prime minister disagrees or to frustrate it from convening to debate and legislate on an issue at all.
"The justification for prorogation, that the prime minister wishes to advance an ambitious programme of domestic legislation, cannot be a true and complete explanation.
"There is no reason why Parliament must be prorogued in order for the government to pursue a legislative programme. Even if that were wrong, it would only be necessary to terminate the existing session and commence a new one, and the new session could commence a few days after the old; certainly there is no practical reason why a five-week period might be needed to meet the stated purpose of prorogation.
"The inference is inescapable that there is a link between the unexplained length of prorogation and the obvious political interest that the Prime Minister has in there being no activity in Parliament during that time."
Of course John Major's long parliamentary experience and time as prime minster included much controversy about Britain's relationship with the EU, including the country's forced exit from the Exchange Rate Mechanism, a guerilla war against Tory backbenchers opposed to the Maastricht Treaty Bill, led by veteran Eurosceptic Bill Cash (who is still in the House of Commons, having been at Oxford with Boris Johnson's father, Stanley).
Indeed his time as prime minister was marked by the Tory civil war over Europe - to such an extent that he was caught on camera describing three cabinet critics as "b*******".
Back then, Boris Johnson was a journalist in Brussels, his stories helping to fuel the conflict in the Conservative party.
All of which helps make this extraordinary intervention in this epic Supreme Court case so enthralling.