When Sharon contacted me on Monday, over concerns she had regarding no news of her CervicalCheck tests from early December, at first I thought it might be due to the well-known and reported screening backlog delays.
But she had probed deeper, and had been in touch with CervicalCheck, her doctor and also the Department of Health.
Her queries were made over weeks, indeed months, with little real progress.
So what was the delay with her tests?
She discovered in mid June - after over six and a half months - that she had low grade abnormalities and that crucially, there was an 'IT' issue - which meant women were not getting letters on their tests done at a Quest lab in Virginia, the US.
This lab is not listed in any of the Scally reports, as the tests in this case were repeat tests for the HPV virus not for cytology.
Why were these repeat testing being done? It was because Quest had done original tests using out of date kits.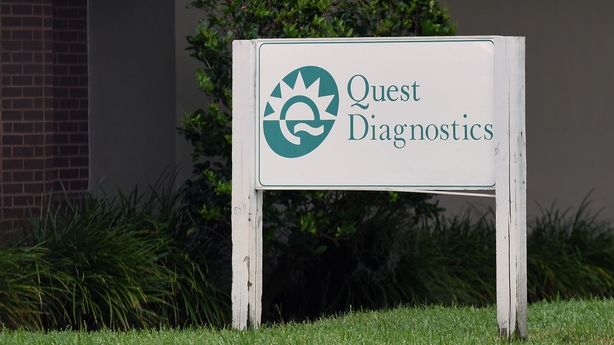 This problem about out of date HPV tests was made public earlier this year, but the problem about an IT glitch only came to light publicly on Thursday because of Sharon, a very determined woman - who spoke on RTÉ's Morning Ireland yesterday about her experience.
The CervicalCheck controversy first became public around April last year, after the bravery of Vicky Phelan, going public on her High Court case.
Since then sadly, women have died, other women are unsure of their future prognosis and some are very ill.
Other court cases are also pending.
This has been a heartbreaking crisis and also very difficult for staff working for CervicalCheck and doctors and others trying to support the service.
The system has been badly damaged and the latest revelations are an unexpected shock and have further undermined confidence.
Since the CervicalCheck story first emerged, promises of greater transparency have been made, better open disclosure and legislation for this is promised, plus key reforms.
Communication was a major aspect of the first crisis and it is now at the heart of the latest controversy.
So people will ask, have lessons been learned?
Last night, the HSE announced an immediate review of the computer glitch.
The new CEO, Paul Reid said the review would be led by a chairperson external to the HSE and that it would be completed in a "timely manner".
---
Read more
800 women did not receive CervicalCheck results after IT issue at US laboratory
HSE orders 'rapid review' into CervicalCheck IT glitch
---
Some of the key women affected by the CervicalCheck crisis, like the equally brave Lorraine Walsh, were brought on to a CervicalCheck/Department of Health steering committee to manage issues after the original problem emerged last year.
The committee meets regularly.
Lorraine Walsh not told of this latest issue, except in a phone call from a top official from the HSE's national screening service, about a half an hour before my report on the 800 women affected was to air on RTÉ News on Thursday.
Before this week's dramatic developments, we had the benefit of two major reports by Dr Gabriel Scally, the introduction of new open disclosure protocols and the general hope that the system had learned hard lessons.
We have proposed legislation for a Tribunal of Compensation and a review of over a thousand CervicalCheck slides by the Royal College of Gynaecologists in the UK under way, after a delay.
Everyone wants a successful CervicalCheck programme, as it saves lives.
But the programme has to meet the standards required, especially in oversight of overseas labs.
I put the queries that arose from Sharon's case to both the Department of Health and the HSE on Wednesday.
On Thursday, the HSE explained that around 800 women had not received their results due to an IT glitch at one Quest lab.
Also on Thursday, the Department of Health told me the HSE had informed them the day before, that they learned of the IT issue in June.
On Friday, the HSE said on RTÉ's News at One, the IT problem was known in February.
This all causes confusion, anxiety and a lack of confidence.
There are still issues that are unclear, including when any Department of Health officials were informally and formally told of the problem.
Minister for Health, Simon Harris has told me that the issue was escalated to him on Wednesday evening.
Quest was supposed to have contacted GPs about the 800 women and their results.
The HSE confirmed that women and also an unknown number of GPs were not informed.
The HSE has expressed disappointment at the apparent failure of the lab to communicate results to GPs as had been expected.
Hopefully it will happen now over the coming days. Women and GPs have been left in the dark.
This has undoubtedly been a communications mess.
Everyone hopes there is no negative fallout from this for any woman.
There is a fundamental issue that CervicalCheck must now assure people about - when any test under the CervicalCheck programme is performed, the woman and their GP are notified as soon as possible of the result, or any problem with tests.
As a journalist covering health for over 30 years and having closely followed the CervicalCheck crisis, it should not be the media telling the public that 800 women have been left in the dark.