A campaign which has in reality been under way for weeks, if not longer for some, officially starts today.
Conservative Party MPs, and eventually Conservative Party members, begin the process of selecting a new leader.
The end of any premiership brings talk of the legacy left behind and Theresa May is no different.
It may well be though that her legacy is written at least in part by her successor.  
Can they succeed where she failed, or will they discover that the obstacles she faced are so intractable that they cannot be moved? Was Theresa May really the problem?
As they would tell it the almost dozen hopefuls for the job could, and would, do a far better job than Mrs May.
All profess to have a way forward on the biggest issue of their time - Brexit. They have seen the error of Mrs May's approach and know they can succeed where she failed.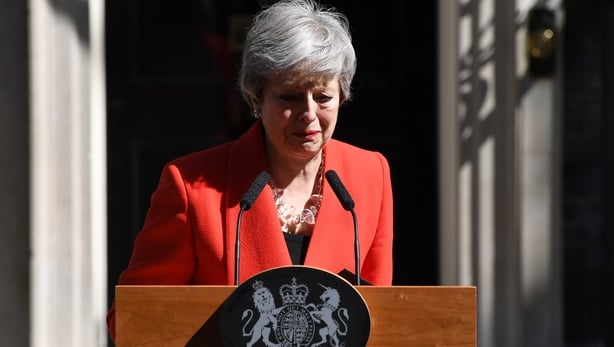 Whatever else you can say, you can't fault their self confidence.
The process of choosing a leader has been changed for this race.
From among the 313 Conservative Party MPs, leadership hopefuls must have convinced eight from the start.
One MP to nominate them, one to second that proposal and another six MPs support just for good measure.  
It is akin to hanging a sign saying "no time wasters need apply".
Nominations open at 10am and close at 5pm, at which point the final number of participants will be known.  
Expect the week to be filled with campaign launches, promises and photo opportunities. But the pitches will be made to a very small and elect group.
The power in the race initially resides with those 313 party MPs. As the process moves on, it is their votes in a series of ballots which will decide who stays in the race and who gets knocked out.  
On Thursday morning the first of the votes will take place. By lunchtime Thursday, any candidate who has 16 votes or fewer will be eliminated.
The following week the process speeds up, with elimination votes on 18, 19 and 20 June.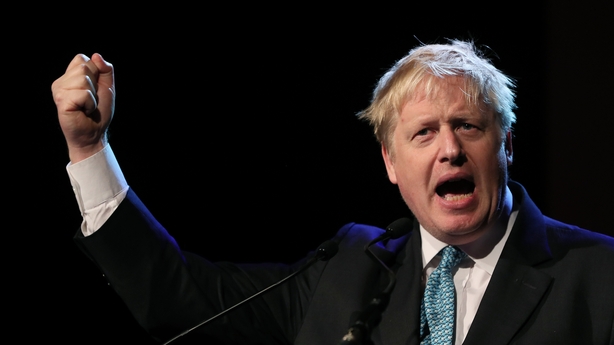 Those rounds will eventually leave just two candidates in the race, at which point they must move from convincing MPs to convincing the wider membership of the Conservative party - an estimated 120,000 people.
It is those party members who will cast the final ballot on who should win, not just the party leadership, but leadership of the country.
It is that role - Prime Minister at one of the most tumultuous times in British history - that means there is a broader interest in who might get the job. They will be Prime Minister for a population of 66 million, and a voting population of 46 million.
To allow a wider group to assess the contenders, albeit without a say in who will win, there are proposed TV debates, although which contenders will take part has yet to be confirmed.  
This is normally something reserved for general elections or referendums - issues on which the broader voting public actually gets a say.
Many of the contenders veer towards a far harder Brexit than Theresa May was prepared to countenance.
Leaving the EU with no deal at all is a viable option for several, who realise that another failure to be gone by the new deadline of 31 October will anger members of their party who are already infuriated at how Brexit has been handled.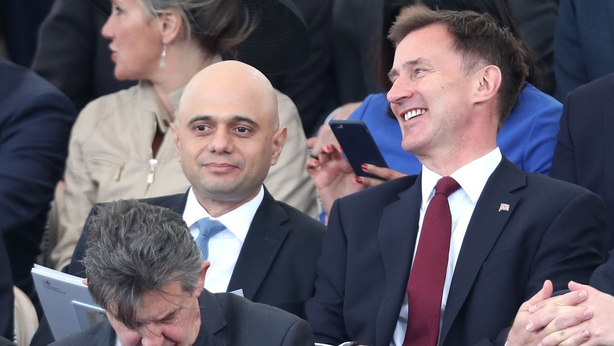 As a result, 31 October is seen by them as central to the survival of the Conservative Party.
The winner of this race will inherit a party, a government and a country split by the deepest political divisions in post-war history. They will have convinced enough Tory MPs and members that they are the person to steer the country through Brexit and out of the EU. 
Theresa May's domestic agenda was overshadowed by Brexit. The same will happen to her successor unless and until they can find a way to move the country on from Brexit, a situation which looks unlikely to happen anytime soon.
The contenders will talk a lot about what is best for the country more broadly, but this is race about the Conservative Party.
Split as never before, under serious pressure from the newly formed Brexit Party, creaking under the weight of a splintered two party system, the Conservative Party's survival is at stake.
Just look at who chooses the winner and know this is their target audience - Conservative Party MPs and members.
They must win that audience before they think about anyone else. But when a leader is eventually chosen, they still need to forge a way forward which can unite a warring parliamentary party and membership.
That is before they even begin to think about the wider country. 
Theresa May could not manage it. It may yet be that her successor finds they cannot either.