After months of pretty much no news when it came to the thorny question of broadband provision for rural Ireland, suddenly this week provided plenty.
Announcements by eir, Imagine and a lengthy session on the topic at the Oireachtas Public Accounts Committee on Thursday, yielded some glimmers of progress.
But are the almost one million people living and working in the 540,000 premises around the country that are known to be waiting for high-speed broadband connections actually any closer to getting one?
Let's take a look at the developments.
What did eir announce?
On Monday eir presented its plans for a substantial new investment in fibre broadband roll-out.
The former state-owned telecoms provider intends to invest half a billion euro over five years bringing fibre-optic cables right past homes and businesses, in areas where broadband is currently only delivered over copper lines connected to shared cabinets that are fed by fibre.
The owners of these premises that have been "passed" can then opt to have that fibre brought right into the buildings, giving them lightning fast broadband speeds of up to 10Gbps. 
This technology is, for obvious reasons, called Fibre-To-The-Home or FTTH.
In total 1.4 million homes will be "passed" by eir over the period, although the bulk of them will be in towns and cities.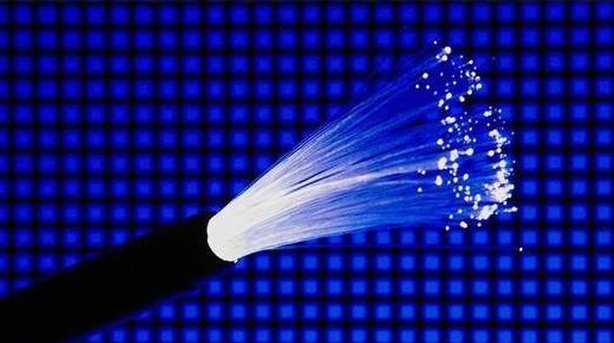 On the face of it, while that's potentially good news for those living in centres of more than 1,000 premises who can now expect to have access to even faster high-speed broadband than they have already, it doesn't appear to do much for those with no high-speed broadband at all.
But there is a little bit of positive news in there for people living in such scenarios.
Because eir says around 45,000 premises in so-called "urban in-fill" areas  - pockets of towns and villages which for some reason still don't have decent broadband connectivity at all - will be reached by the programme.
The company also revealed that by the time it completes its current project to roll out FTTH broadband to 300,000 rural premises later this year, it will have passed an additional 35,000 homes and businesses.
So in total within the next five years, if everything goes to plan, eir will have brought an additional 80,000 properties online which otherwise would have had to wait for the Government's National Broadband Plan (NBP).
What about Imagine then?
Wednesday saw another big broadband launch - this time from Imagine.
Not as well known as eir, it is also an established Irish telecoms company that offers broadband services here.
It announced that it is to build a high-speed broadband network over the next 18 months, which will have the potential to reach over one million homes and businesses.
The difference between it and eir though, is that rather than using FTTH, Imagine will provide its services over what's called fixed wireless broadband.
This involves the company installing a box on the side of your house which communicates via fifth generation wireless or 5G technology with a mast a few kilometres away, which in turn is connected to a fibre-optic cable network.
Imagine claims the 325 sites it will build will be capable of offering speeds above 1Gbps, and potentially beyond 10Gbps, to 1.1 million premises.
Among these will be 400,000 of the 540,000 buildings that the National Broadband Plan was aiming to target.
With plenty of experience and €300m in funding backing it up, there's lots of reasons why Imagine should succeed.
However, 5G technology is very new and some industry experts are sceptical about whether it will be as straightforward as the company hopes it will be to deliver.
Time will tell.
What does all this mean for the National Broadband Plan?
This is where the crystal ball comes in because nobody can be too sure, given the dearth of information coming from the Department of Communications, about what Government thinking is on the plan at this point.
The official line from the Department is that it continues to evaluate the one and only remaining bid for the NBP, that came from the National Broadband Ireland consortium led by businessman David McCourt and his company Granahan McCourt.
It's had that final offer since last September, and notwithstanding the complexity of the issue and the change of leadership at the department following Denis Naughten's resignation from the post of Minister last October, it's taking it a long time to decide.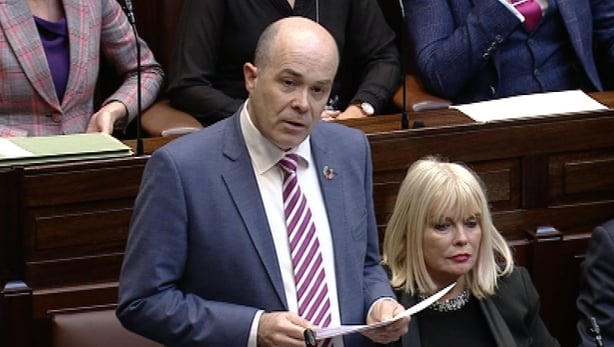 But concern is growing that these latest commercial developments by eir and Imagine could throw a spanner in the works for the plan.
The issues were articulated at a meeting of the Oireachtas Public Accounts Committee on Thursday, which met to discuss the NBP and related matters.
Essentially there are three main worries.
First, the National Broadband Plan aims to target 540,000 premises in mostly rural areas where commercial operators have said they will not roll out out high-speed broadband because it isn't commercially viable to do so.
Yet eir now says it expects to reach around 80,000 of those premises, while Imagine says it could offer a service to up to 400,000 of them.
If those firms deliver what the say they will commercially, then the NBP intervention area suddenly becomes a lot smaller, and potentially far less lucrative for the consortium that gets the contract.
Will the numbers still add up for it? Will it still want to invest, only to arrive in an area and find people have already signed up to eir or Imagine and have no intention of moving onto services provided over the NBP network?
Second, such a situation could also have knock-on effects for the Government funding of the plan.
After all, how could the State justify subsidising the roll-out of broadband to thousands of premises which may be able to get it from commercial operators, at a potential cost of hundreds of millions if not billions of euro to the taxpayer?
And third, what if anything does all this mean for EU state aid approval?
In order to be able to intervene in the broadband market by providing top-up funding to commercial operators to build a network in places where those operators wouldn't otherwise be able to make money, the State had to get approval from Europe.
But now, if several companies say they can potentially enter those areas on a standalone commercial basis, can the State still provide that aid to build another network, without it becoming illegal in the EU's eyes?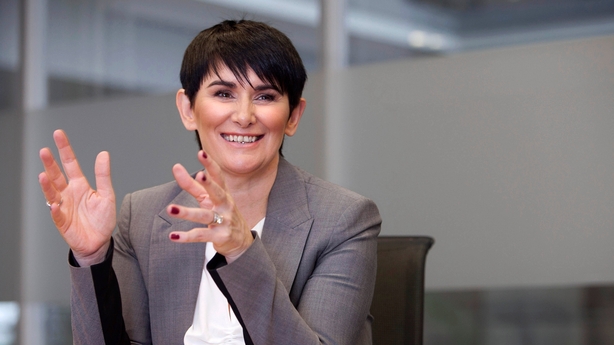 Interestingly the eir Chief Executive, Carolan Lennon, also told the committee that it had identified up to 150,000 other premises in the NBP intervention area which it possibly could have reached without State help, but it didn't have the €200m in funding to do it.
The Committee also heard that a range of other challenges face the NBP process, including the question of whether substantial changes to the only remaining bidding consortium last year might mean it no longer has the necessary qualifications - something that consortium would no doubt robustly deny.
It also heard suggestions that rising costs and changing technology could pose problems.
So is rural Ireland any closer to getting high-speed broadband?
Clearly eir and Imagine will have to deliver on their promises for that part of the equation to add up and become a reality.
Also, the many challenges facing the National Broadband Plan will have to be overcome, which they might well be.
There is no doubt though that the longer the Government takes to make a decision on NBP, the greater the risks grow.
Undoubtedly, the controversy around the ballooning cost of the National Children's Hospital is an issue, because the price of the NBP roll-out, if it goes ahead, will be substantial and will have to be locked down.
Brexit is also a distracting political force right now.
So coming back to the original question then of whether rural Ireland is any closer to getting high-speed broadband, the straight and very unsatisfactory answer is, maybe.