Each time we hit a new milestone in the countdown to Brexit, it feels as if the process should move faster. 
It rarely does, and in recent days, the process has at times felt as if it has slowed to a crawl.
In January, we talked for the first time of Brexit happening "this year". In February, we talked for the first time of Brexit happening "next month".
Each movement small in itself, but huge in the psychology of the approaching drama.
That ticking clock of that we hear so much becoming almost audibly louder.
But last week there was an eerie quiet about Westminster.
One day MPs were even sent home early from the Commons because of a lack of work.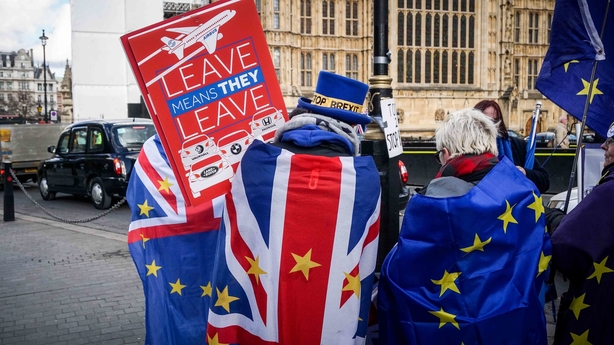 They had sat for just four hours that day, but with no scheduled votes or debates, there was nothing to do but call it a (very short) day.
Hard to believe that that could happen as the UK stands on the cusp of the greatest political, economic and social change in modern times. But yet possible because so much about Brexit is still so uncertain.
Part of the reason that uneasy calm descended on the House of Commons last week was because Theresa May was on her whirlwind tour trying to drum up support for changes to a Brexit deal agreed in December in Brussels, but rejected in January in Westminster.
This week, Mrs May is back in London where she will outline to MPs just how her visits went last week.
The problem for the prime minister is how to present the events of last week. As they watched from afar, few in the Commons were convinced that anything has changed.  
Her watchword instead is now expected to be patience. A message that if given more time perhaps, Mrs May could yield something that could get through a Commons vote. 
A possible change or compromise. Another plan.  
Appealing to MPs under the banner of "trust me" is a dangerous approach right now. 
Many MPs have little trust that more time can find a way out of this issue.
Others worry that a slight extension of the Brexit deadline by two or three months will simply not give the Commons the time it needs to formulate another proposal that could be acceptable to UK politicians and the EU.
Others worry that at least some of the EU27, who need to unanimously agree an extension, may have tired of the uncertainty coming from Westminster and choose not to accede to requests for an extension, even if it is asked for.
The EU27 say the Brexit deal will not be re-negotiated.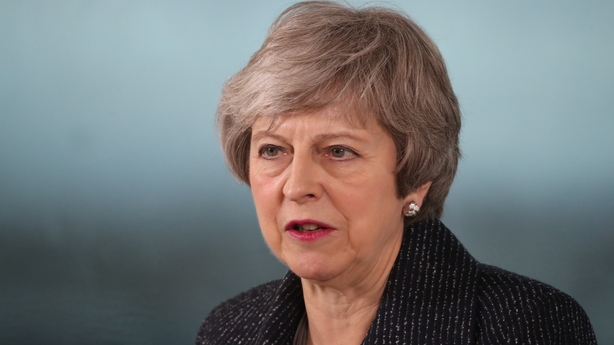 Theresa May wanted it re-opened to give the Brexiteers in her party the kind of binding changes they want in relation to the Northern Ireland backstop. 
The problem of course remains the range. For some a time limit would suffice, others want the complete removal of the backstop and some move between a variety of positions on the issue.
The British Prime Minister has become famous for her ability to kick the can down the road when it has come to Brexit decisions. 
The real fear remains amongst many on both sides of the Brexit divide that her plan is to simply let that ticking clock run down until MPs are faced with a stark choice - accept Mrs May's deal or face a no-deal Brexit and the potential chaos that could bring.
This week is not expected to see any dramatic moves forward in Westminster.
The Cabinet resignations once considered possible don't look likely to happen - this week at least. 
Concerned as MPs are by the lack of clarity ahead, many are content to wait and see what options might yet become apparent.
But any revelations will need to happen soon. For all that the immediate policy might be "wait and see", the clock ticks on, ever louder.