Twenty years ago this month, both the Labour Party and Democratic Left held special delegate conferences which agreed on a merger. Their joint aim: to provide Ireland with its first Left-led government.
The unified party formally declared itself in the Rotunda Hospital in January 1999, where the Irish Volunteers had been formed in 1913.
The problems being discussed two decades ago still resonate in 2018.
The new Labour President at the time, Proinsias de Rossa, declared it was a scandal that people were  "... seeing, in our capital city, young people sleeping in doorways and begging on the streets."
The then Labour leader Ruairi Quinn promised his party would seek to "... end the tyranny of poverty."
Yet so far at least, what some would describe as a political nirvana of a Left-led government has failed to materialise.
There have been moments in recent political history when Labour appeared to be on the cusp of a breakthrough.
Think of the 'Spring Tide' in the 1992 General Election when Labour secured 33 seats.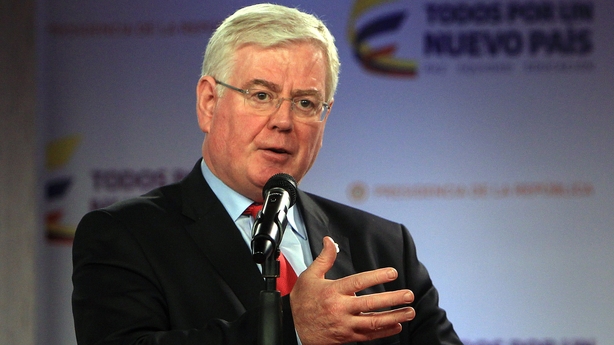 Then there was the 'Gilmore Gale' in 2011, when the party secured 37 seats and became, for the first time, the country's second largest political party.
Despite this, the party failed to consolidate its position on either occasion.
Labour may have just seven seats in today's Dáil, but the desire to form an alliance of the left still burns brightly.
Just last month, current Labour leader Brendan Howlin told his delegate conference that his party will recommend that members give their second and subsequent preferences to the Green Party, to the Social Democrats and to what he termed "progressive independents".
He said such a "progressive platform" could deliver on common goals such as climate justice and equality.
But it seems as if the offer of a political dalliance could be a case of unrequited love, for the moment at least.
The co-leader of the Social Democrats, Róisín Shortall, told RTÉ's The Week in Politics recently: "I think its a bit naive to think you can control transfers. People make up their own minds."
Green Party leader Eamon Ryan was of a similar view.
He said that while the Greens worked with Labour on specific legislation, it was "up to individual voters to decide on their voting preferences."
Just to confuse things further, the term "progressive" is up for grabs, politically speaking.
For example, Fine Gael Minister Josepha Madigan held a talk in her constituency this week, the title – "Building a Progressive Ireland".  Tánaiste Simon Coveney attended.
Sinn Féin describes itself as a 32-county party striving for "an end to partition on the island of Ireland and the establishment of a democratic socialist republic."
Could it become the lever for delivering a Left-led government, given that it currently has 21 TDs?
Sinn Féin's Housing spokesman Eoin Ó Broin, for one, believes it is possible - but not before polling day.
He told me that parties of the left have "different identities" and would each want to make a "direct appeal" to voters in a General Election.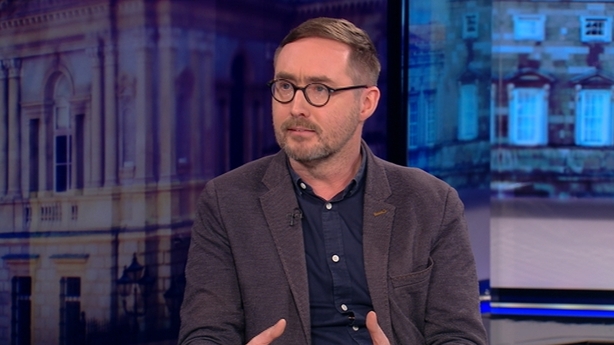 However, after the votes were counted, he says, Sinn Féin would talk to "all parties" and that would include Labour - even though many voters still feel "very very hurt" by Labour's role in the austerity years.
But uniting the Left may be a bit of a stretch for Sinn Féin.
For a start, it is experiencing a contraction rather than an expansion.
The party lost two TD's since the 2016 General Election over its stance on abortion - Carol Nolan from Offaly, and Peadar Tóibín from Meath.
The problem could be compounded by the fact that Tóibín has announced he is establishing a 'new 32-County Movement.'
Another difficulty for Sinn Féin is that some on the Left view the party as "nationalist" rather than a kindred spirit.
Others suspect it is far too easily prepared to go into a coalition with establishment parties, such as Fianna Fáil or Fine Gael.
Solidarity TD Paul Murphy says "a principled Left slate for the next election would be excellent."
Yet while Solidarity works very closely with People Before Profit, it is cautious about other parties on the left spectrum.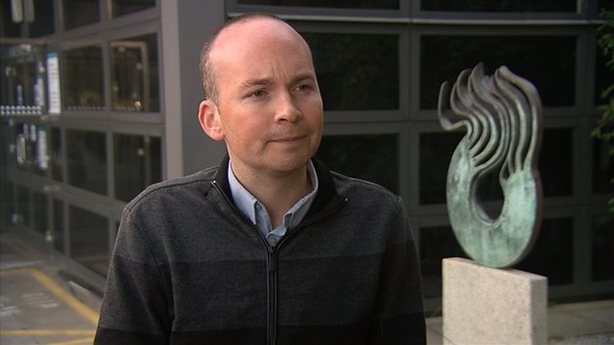 That is why Murphy adds: "Labour and Sinn Féin would not be able to participate [in a principled Left slate] without a radical change in their policies."
Eoin Ó Broin asserts that Sinn Féin's focus on issues like housing and homelessness would be broadly mirrored by others on the Left in the Dáil.
That would include a Left party like Independents4Change, and like-minded independents such as Thomas Pringle, Maureen O'Sullivan, Tommy Broughan, Catherine Connolly, and Seamus Healy.
Cynics will still scoff at the very concept of a cohesive Left. No doubt they will point to the formation of the United Left Alliance before the General Election in 2011.
It notoriously descended into acrimony and a split, before the remnants morphed into United Left, which ultimately was abandoned.
But Independent TD Thomas Pringle feels that it's "more than possible" for the Left to operate in a cohesive block.
The Donegal deputy said that they are "singing from the same hymn sheet" when it comes to the big issues, like homelessness, and he believes there is "a great opportunity to come together" in the next Dáil. 
Brendan Howlin's pre-election voting pact may well be dead-in-the-water. But that does not necessarily mean that things cannot change profoundly after the General Election returning officer calls the last seat. 
Parties on the Left amount to just under 50 seats in the current Dáil. If the wind was behind their sails in the next election, who knows?
After all, politics is a game of numbers - once the votes are counted, and the seats of the new Dáil declared, then anything can happen.
As the famous Prussian, and later German, statesman Otto von Bismark said: "Politics is the art of the possible, the attainable - the art of the next best."