With Britain's exit from the EU lurching into yet another decisive phase, the uncertainty caused by the process is causing problems and concerns for British people living elsewhere in Europe.
Many have taken the option of becoming citizens of other EU countries - including 160,000 who had applied for Irish citizenship by the end of 2017.
Patrick Howse, who lives in Germany, is one of them. He reports from Munich on how politically homeless Britons are being readily accepted into Bavaria's Irish expat-community.
Let's start with Ireland's most extraordinary export to Munich - Lola Montez. A hundred and seventy years after she was forced to flee from Munich, she's still a notorious figure in the city.
Born in Sligo in 1821, Eliza Rosanna Gilbert (her real name) fell back on her beauty, her sexual magnetism, and her apparently inexhaustible stamina to carve out a unique place for herself in European society and history.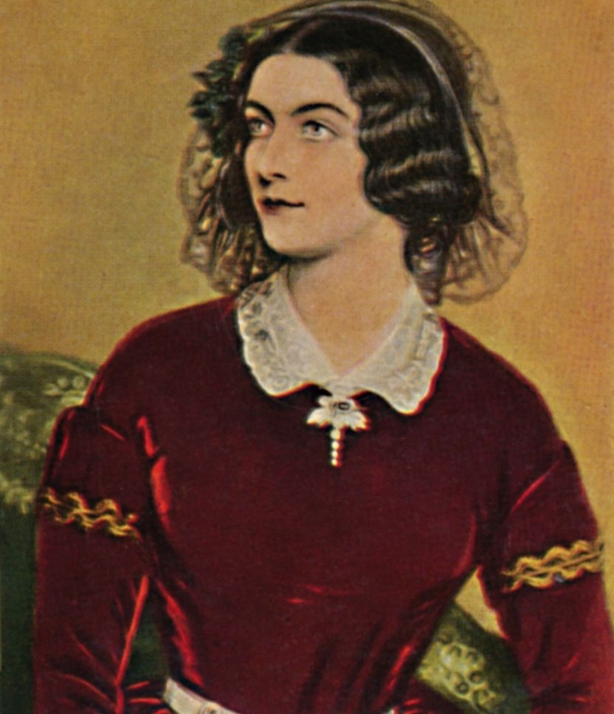 In the course of her colourful career she managed to persuade a gullible Europe to accept that rather than being the Irish daughter of a British officer, she was actually an exotic dancer from Spain.
As Lola Montez she worked her way through the artists, composers and crowned heads of Europe, before shipping up in Munich in 1846.
The Bavarian King, Ludwig I, took a shine to Lola.
She was elevated to the nobility, and played a significant role in events that were to lead to Ludwig's abdication and exile in 1848.
I'm in Munich's Schloss Nymphenburg listening to the historian Turtle Bunbury run through the highlights of Lola's life.
It's a place she knew - a place where she entertained the hapless King Ludwig - and the audience here is enraptured.
It's largely made up of Irish ex-pats and their partners, husbands and wives, here for an event organised by the Munich Irish Network, and sponsored by the Irish Embassy in Berlin, with the ambassador, Michael Collins in attendance.
Among the audience are several people very like myself - English-born, prompted by Brexit to act on their ancestry and take out Irish citizenship.
We're all quick to agree that Lola must have been - well, quite a handful - but on the day EU heads of government agreed the terms of Britain's withdrawal agreement, the conversation inevitably turns to Brexit.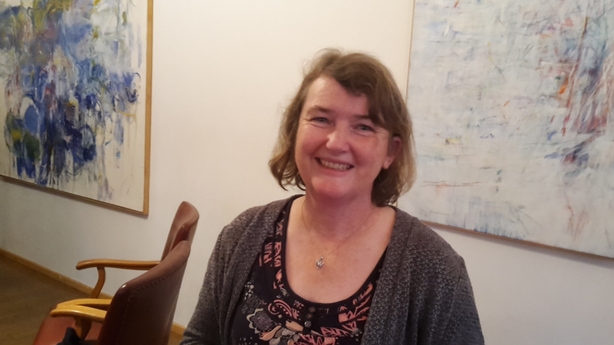 Keren Haines moved to Munich two years ago with her husband and 14-year-old son.
Settled here, with no desire to fall at the mercy of political events beyond her control, Keren - born in England but with an Irish-born father - decided to become an Irish citizen.
"I talked to my father about it," she tells me, "and he found it quite a strange thing for someone my age to suddenly want to do. I've been British all my life, and to be saying now, 'actually, I'm Irish too' seemed… well, it didn't seem quite right.
"But I love living in Munich, my family's settled here, and I didn't want anything to threaten that. It's important to me to have an EU passport.
"When I was younger, you couldn't just travel - there were all kinds of visa restrictions. And now, having been able to move to any EU country to live and work - well, it's marvellous.
"Britain seems to want to become more parochial, and that seems a retrograde step to me," she added.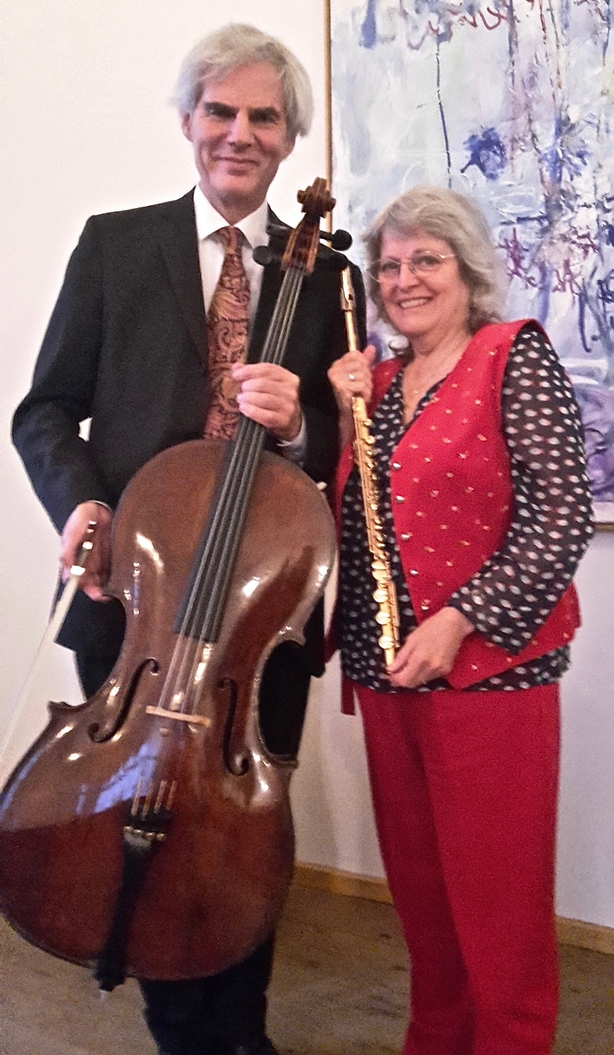 Christopher Barritt is at the event performing the world premier of a work for cello and flute inspired by Lola and her time in Munich.
Born in Belfast, he's enjoyed a 37-year career as a cellist with the Munich Symphony Orchestra.
"That's been my life," he says, "here in Munich."
"Until Brexit I'd never thought of having an Irish passport, even though I'm entitled to one. I think it's a common impulse for people living outside their home country in the EU to want to remain a citizen of Europe. I think many feel very strongly European.
"I was born in Ireland, but actually I feel myself to be European before I feel Irish or British."
His two daughters, who're also professional orchestral musicians, have also had to make some tough Brexit-related choices.
"It's very much harder for younger people than for me," he tells me.
"My second daughter has taken out German citizenship - the situation of needing visas to travel across Europe on orchestral tours could be a big problem for her - she acted to pre-empt it."
Ann Dempsey co-founded the Munich Irish Network in 2008, at the height of the financial crisis.
She was expecting a large-scale influx to the prosperous south of Germany that never fully materialised.
There are only about 1,200 Irish citizens living here - including the recent rush of UK citizens resident in Bavaria taking up their rights to a passport by virtue of ancestry or place of birth.
It's a development welcomed by Ann. "I'm all for it," she says, "we're proud to be Irish and we're very proud to welcome people who take up their right to an Irish passport and living in the Irish culture. We are a nation of emigrants, and it makes me happy - and my family and friends back home happy, too - when members of the Irish diaspora identify as Irish."
"Including the North, there's six and a half million people living in Ireland; but the diaspora accounts for eighty million… I mean, 'A Nation Once Again' - you know?"
She quotes the title of the patriotic song written by Thomas Osborne Davis at almost exactly the same time as Lola Montez's career brought her to Munich. It all feels very European.