Talk of an election next year ebbs and flows just like a winter tide amplified by stormy weather, spreading tension and sweeping aside all logic at its swell and offering a beguiling calm once it dissipates.
Right now we're in the quiet zone. The forces which could potentially pull a Government apart are seemingly distant.
Yet as talks continue around the Confidence and Supply Agreement, no one can yet say with certainty that another wave of volatility won't crash on to the shore soon.
Whenever the General Election happens, here is an early glance at six electoral battles that could reveal much about the overall outcome of that contest.
Dublin Central
Current TDs: Paschal Donohoe (Fine Gael), Mary Lou McDonald (Sinn Féin), Maureen O'Sullivan (Independent)
There will be an extra seat in this constituency when the election is held. This offers the possibility of a gain for either Fianna Fáil's Mary Fitzpatrick or the Social Democrats' Gary Gannon.
Two other factors will also be interesting to watch. One is the battle to see which of the political heavy hitters will top the poll; will it be the Finance Minister Paschal Donohoe or the Sinn Féin Leader Mary Lou McDonald?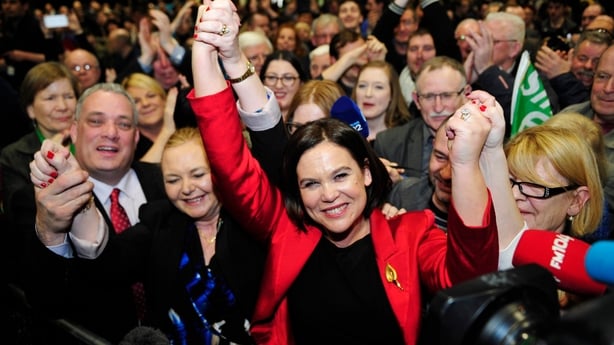 The support that veteran Labour campaigner Joe Costello will attract should give a good indication of how Dublin voters now view that party.
Last time out the Independent TD Maureen O'Sullivan left the count centre thinking she had been defeated only to learn later that she took the last seat. Some local polling data suggests that she is again on course to take the final seat here.
Donegal
Current TDs: Pearse Doherty (Sinn Féin), Pat The Cope Gallagher (Fianna Fáil), Charlie McConalogue (Fianna Fáil), Joe McHugh (Fine Gael), Thomas Pringle (Independent)
Sinn Féin erred in this constituency in 2016 when it opted for a three-candidate strategy and lost a seat. Therefore anything less than the return of both Pádraig MacLochlainn and Pearse Doherty would be viewed as a significant setback for the party. This is the constituency too where former presidential candidate Peter Casey said he will seek a Dáil seat.
If he does stand his arrival in the field could possibly pose the greatest difficulty for the two candidates located closest to his putative electoral base in Inishowen, they are Fianna Fáil TD Charlie McConalogue and Sinn Féin Senator Padraig MacLochlainn. Mr Casey is said to have attracted around 40% of the tallied Inishowen vote in the Presidential Election.
The fate of Thomas Pringle, who has been elected in Donegal in the last two elections, will also serve as a gauge of the support levels for serving rural independent TDs in the next general election.
Kildare-South
Current TDs: Martin Heydon (Fine Gael), Seán Ó Fearghaíl (Fianna Fáil), Fiona O'Loughlin (Fianna Fáil)
There is the constituency of the Ceann Comhairle Seán Ó Fearghaíl, the only TD who will be automatically returned to the 33rd Dáil. However, there is an extra seat up for grabs this time.
That raises the outside possibility of Fianna Fáil taking three of the four seats here where Suzanne Doyle is running alongside sitting TD Fiona O'Loughlin.
For the Labour Party this is a key target.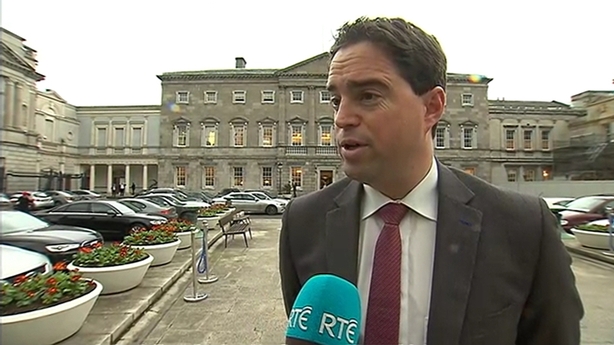 Athy's Mark Wall is hoping to win a seat in the constituency where his father Jack was a TD for 19 years. His success or failure will reveal a great deal about Labour's efforts to regain lost electoral ground.
Fine Gael has yet to select a running mate for its parliamentary party chairman and local TD Martin Heydon. This has led to no little speculation about the future plans of former Fine Gael TD Lucinda Creighton.
That's because the erstwhile Renua Leader now lives in the constituency.
The Sinn Féin vote will be worth watching here too next time given that it rose by almost 6% in this constituency in 2016.
Dublin Bay South
Current TDs: Jim O'Callaghan (Fianna Fáil), Kate O'Connell (Fine Gael), Eoghan Murphy (Fine Gael), Eamon Ryan (Green Party)
This is a constituency (in one form or another) that always has an apparent air of predictability before an election but inevitability throws up plenty of surprises.
Big political names have been cast aside by voters here over the years, including John Gormley, Lucinda Creighton, Frances Fitzgerald and Michael McDowell. And speaking of Mr McDowell, could the former Justice Minister be about to re-enter the fray as an Independent candidate?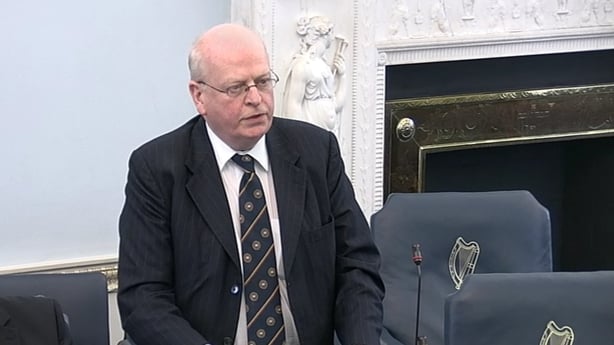 When asked about the persistent speculation that he is considering doing so, he offered this intriguing reply: "I don't really think it would be wise for me to comment on what others may be speculating that I might be considering. But thanks for asking."
Should he contest the next election here it could pose quite a challenge to Fine Gael's high profile duo of Housing Minister Eoghan Murphy and Kate O'Connell.
Mr McDowell's fellow Senior Counsel and current Fianna Fáil TD, Jim O'Callaghan, may also feel a little trepidation if this speculation soon becomes something more.
Sligo-Leitrim
Current TDs: Tony McLoughlin (Fine Gael), Marc MacSharry (Fianna Fáil), Eamon Scanlon (Fianna Fáil), Martin Kenny (Sinn Féin)
There will be a change of personnel in this constituency with Tony McLoughlin last summer announcing his retirement from political life after more than 40 years.
The real battle to watch is whether Fianna Fáil holds its two seats or can Fine Gael make a gain here?
It has selected two candidates, Gerry Reynolds from Leitrim and Sligo-based Councillor Sinead Maguire.
The importance of the constituency was summed up by former TD Gerry Reynolds on the night of his party's selection convention in Sligo when he said: "Sligo Leitrim is one of the swing constituencies and if Fine Gael want to be back in government it is one of the constituencies where they need to win a second seat."
Fianna Fáil has selected sitting TDs Eamon Scanlon and Marc MacSharry along with Leitrim's Shane Ellis.
The Sinn Féin seat here looks solid with Martin Kenny the man in possession but his running mate Chris McManus is also very well regarded locally.
Tipperary
Current TDs: Michael Lowry (Independent), Jackie Cahill (Fianna Fáil), Alan Kelly (Labour), Seamus Healy (Independent) and Mattie McGrath (Independent)
Traditionally viewed as a 'weather vane constituency' it should prove to be an important barometer again next time.
This five-seater poses one of the most significant tests facing Fine Gael. In 2016 it failed to win a seat here.
This time it has selected Mary Newman-Julian (Kate O'Connell's sister) and Garret Ahern as candidates.
A failure to make progress in Tipperary would surely spell trouble for the party.
Michael Lowry could well top the poll again at the next election.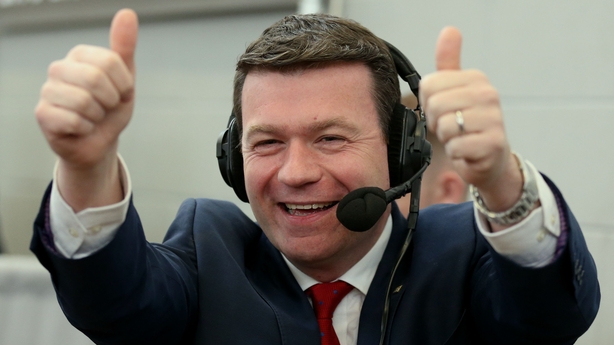 Alan Kelly and Mattie McGrath are also expected to retain their seats. Mr Kelly's return to the next Dáil is essential to Labour's hopes of an electoral recovery.
Jackie Cahill currently holds a seat for Fianna Fáil, which says it is targeting two seats next time, with the former Labour Mayor of Nenagh Sandra Farrell also running for the party.
Some local polling research suggests any gain could come at the expense of Independent TD Seamus Healy.
However, the Clonmel-based politician has a strong support base as borne out by the fact that he has been a TD for 14 of the last 18 years.