Monday morning, 14 May 2018, at Dublin Castle.
It was just ten minutes before the key witness, the primary accuser at the Disclosures Tribunal was due to give evidence, and Superintendent David Taylor wasn't there.
Most witnesses faced with hours or even days of questioning turn up early to talk to their legal teams and prepare.
A rumour went around the various lawyers and journalists that he wasn't going to show up.
The previous week had seen the public airing of damaging details of the criminal investigation into him.
While the existence of the inquiry had been known, the scale of what was uncovered was not.
Massive leaking to selected journalists, even after he left the press office, Mr Justice Peter Charleton referred to it during the hearings as "breaking the Garda Code every single day for a period of over a year".
But Supt Taylor did emerge just before that day's hearing began. It turned out he had eluded the waiting photographers out front by getting in through a side entrance.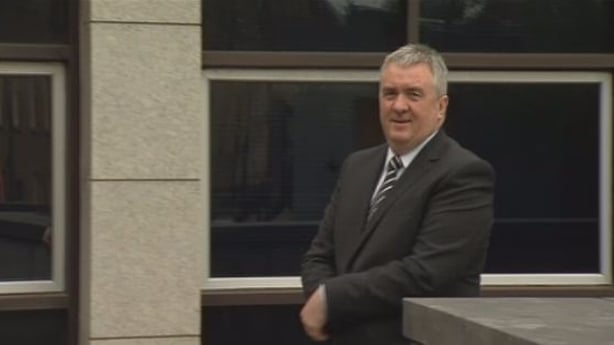 And so began a four-day grilling which only exposed the inconsistencies and alarming lack of detail in his evidence, given the seriousness of his allegations.
He was the primary source of the accusation of a senior Garda smear campaign against Sgt Maurice McCabe.
But he had limited recollection of receiving orders from Martin Callinan and little information about how or where he had briefed journalists.
He also seemed to have softened on his allegation about the level of knowledge of Nóirín O'Sullivan.
In addition, no journalists corroborated his allegations of negative briefings, and there was no forensic material to substantiate his initial claims, later withdrawn, that part of the smear campaign had been conducted by text messages.
Mr Justice Peter Charleton's report did however find that there was a "campaign of calumny" against Sgt McCabe carried out in a "nodding and winking" fashion by Supt Taylor and former Commissioner Callinan.
This was to a large extent based on the evidence of four individuals that Mr Callinan had made derogatory comments to them about the sergeant.
Mr Justice Charleton found Supt Taylor "actively aided" the former Commissioner and also that he had "seriously understated" his role. And while Judge Charleton found that Mr Callinan had gone on a "frontal attack" denigrating the character of Sgt McCabe, he reserved his most trenchant criticism for David Taylor.
---
Read more:
Disclosures Tribunal timeline
David Taylor retires from An Garda Síochána
---
It was the superintendent who "spun a tale" to Maurice McCabe about missing phones, texts, and a trail of evidence that never existed - all done to destroy a criminal investigation into his own behaviour.
One particular paragraph in the report mentions the superintendent's bitterness eight times.
In addition, Mr Charleton found the superintendent had lied repeatedly under oath, and had lied in a High Court affidavit.
All this was followed with a swift response from the Garda Commissioner, Drew Harris.
Mr Callinan had previously retired but there was the question of what to do with a serving superintendent excoriated in a judicial report.
So just two days after publication, Supt Taylor was suspended.
The grounds were a perceived lack of public confidence in a member of An Garda Síochána.
A disciplinary investigation would follow but it was known that this would be difficult as the Tribunal's findings cannot simply be transferred over.
Senior gardaí would be mindful of the ongoing High Court challenge taken by another Garda, Keith Harrison, who is fighting the imposition of internal proceedings against him following the Tribunal's dismissal of his claims.
One day after Supt Taylor was suspended, he applied to retire from the force.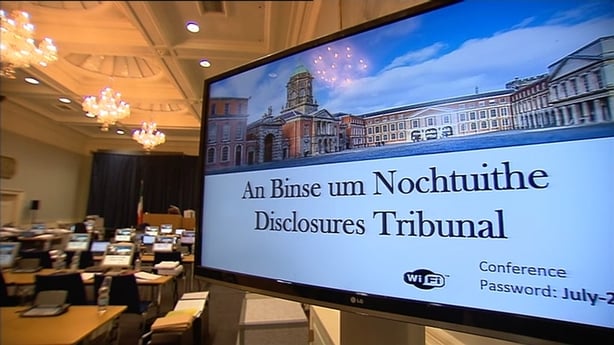 The perception was that it would be difficult to refuse his request given that he had accrued more than the full 30 years service required.
That was three weeks ago.
In the interim, Garda Commissioner Drew Harris got legal advice understood to indicate that he could not block the retirement.
There were pension rights and a legal precedent involving another Garda who had been suspended.
So David Taylor has left the force as of midnight last night on his full pension of around €40,000 per year and a tax free lump sum of €120,000.
Also, the pending disciplinary investigation falls immediately.
So are there any consequences for David Taylor after the Tribunal's damning findings?
The Garda Síochána Ombudsman Commission can't investigate a retired Garda.
One possibility is that a criminal investigation into possible perjury could begin. Another repercussion could be the refusal of his costs at the inquiry.
This is at the discretion of the chairman.
Mr Justice Charleton did warn in his report that witnesses were obliged to tell the truth and he added that if a person had engineered a situation unfairly or deceitfully which resulted in the public expense of a tribunal of inquiry, then that fact should be capable of being reflected in a costs order.
But what all this has underlined once again is fault lines in disciplinary procedures in An Garda Síochána.
Something Mr Justice Charleton has stressed in all his reports, pointing back to the findings of the Morris Tribunal that "it is far too difficult to dispense with the services of those who are unsuited to police work".
This he blames on the "elaborate" Garda disciplinary code and legal challenges which are too easy to take.