Your Service Your Say is a bedrock of HSE public policy.
It invites, even encourages, those who use any of its many health services to step forward with a comment or complaint when the occasion arises.
This means everybody - from hospital patients to their families and friends.
In promoting a Your Service Your Say policy the National Healthcare Charter boldly declares: "Your feedback matters - tell us tell us about your experience so that we can have your concerns addressed."
It promises to "involve you and your family and carers in decision-making about your healthcare".
This is not the experience of the five people who featured in RTÉ Investigates - Troublemakers, which aired on Prime Time.
Watch RTÉ Investigates-Troublemakers here
Although our investigation took us from Cherry Orchard Hospital in Dublin to St Patrick's Hospital in Waterford to Cappahard Lodge Nursing Home in Ennis, Co Clare, our five case studies have much in common.
None of their stories recall the compassionate public health service promised by Your Service Your Say.
Retired Dubliner Patrick Fitzgerald, a former trade union negotiator, currently finds himself locked out of Cherry Orchard where his beloved wife Anne is a long-term resident in the Sycamore Unit.
Anne sustained a life-changing brain injury after slipping on ice nine years ago when putting out a wheelie bin. It is a random, catastrophic tragedy of such mundane origins, yet it has changed life irrevocably for the Fitzgerald family.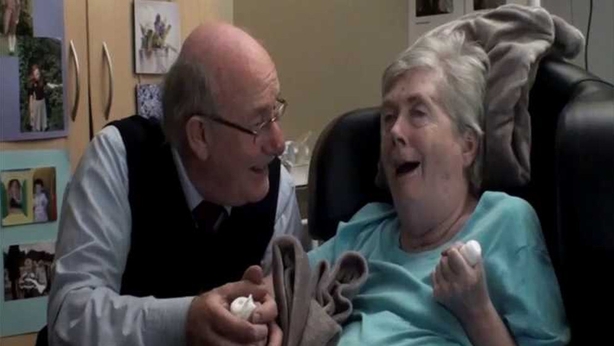 Mr Fitzgerald was pleased to find her a residence in the Sycamore Unit but when he began to notice what he felt were lapses in quality of service he felt he should make his observations known to senior staff.
And when Anne was left waiting for a scheduled physiotherapy session that did not take place Mr Fitzgerald wanted to know why.
Instead of having his "concerns addressed", he found little encouragement to him reporting the matter. When he followed up with other complaints he felt his everyday relations deteriorate with some staff at the Sycamore Unit.
In return, staff complaints were made against Mr Fitzgerald for aggressive and abusive behaviour, allegations he rejects completely.
On the back of staff complaints, the HSE-run Cherry Orchard Hospital carried out a risk assessment of Mr Fitzgerald.
It concluded that his visiting hours be cut to three hours a day and a security guard posted to the Sycamore Unit during this period.
With growing frustration over what he saw as fruitless meetings with HSE management, Mr Fitzgerald staged a protest against the restrictions by picketing the entrance to the hospital.
Some staff at the Sycamore Unit reported feeling very anxious at such a display. HSE management offered counselling to any staff members who said they were traumatised by the protest.
Mr Fitzgerald's visiting hours were further cut to an hour a day, Monday to Thursday from 2pm to 3pm, which is where he finds himself at present.
His daughter Frances has tried to fill the void by making daily visits to her stricken mother.
RTÉ Investigates has seen internal correspondence at Cherry Orchard refer to Frances Fitzgerald exhibiting "similar risk behaviour" as her father.
No evidence has been produced to back up this claim and it is an allegation that incenses the Fitzgerald family.
In a statement to RTÉ, the HSE said: "Management of complaints and compliments for the services provided in Cherry Orchard hospital is ongoing. Every effort is made to ensure that learning from the complaints and compliments is acted upon to benefit the experience of all the clients in the unit."
For Lourda Finn, events at Cherry Orchard bring a sense of déjà vu.
Her late father Gerard, an Alzheimer patient, was admitted to Cappahard Lodge Nursing Home in 2005.
Although some of Mr Finn's family were satisfied that Cappahard Lodge would meet his requirements, Ms Finn and her sister Sharon were dismayed to find their father arrive at Ennis General Hospital with extensive bruising. This occurred on two separate occasions in 2006.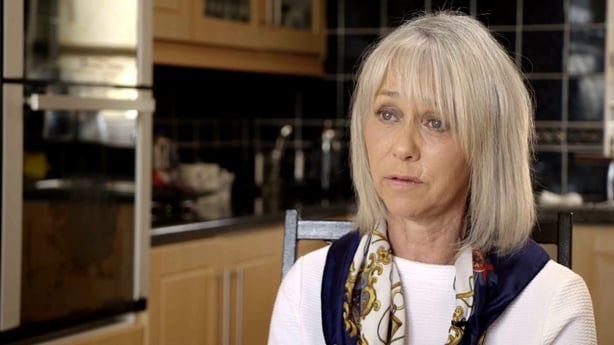 The Finn sisters were keen to move their father from Cappahard and after a confrontation with staff on Christmas Day 2006 they made their concerns about their father's safety known to the gardaí.
In an escalating dispute with the HSE, the sisters were told their visits would be restricted unless they undertook to sign a legal form undertaking to behave themselves at Cappahard.
Feeling they were accused in the wrong of abusing their father, abusing other patients and nursing staff, the sisters refused to sign.
They were then informed by HSE legal advisors that they were barred completely from visiting their father at Cappahard. 
On the night Mr Finn passed away, his daughters were asked to leave the nursing home at 10pm. He died within hours of their enforced departure and it grieves Ms Finn that she was prevented from staying with her ailing father to the end.
In the course of this dispute some 29 allegations were made against the Finn sisters.
The specifics of these allegations were never made known. Fighting to clear her name, Ms Finn demanded that the entire episode be investigated.
Following two full reviews, as well as an examination by the Office of the Ombudsman, the HSE, issued an unreserved apology to the Finn sisters six years after Mr Finn's death.
In a follow-up to the 29 allegations made against the Finn sisters, the HSE stated: "As far as the HSE is concerned, there is no requirement to clear your name as there are no findings of wrongdoing identified in the Brophy Report against you."
Writing to Ms Finn, the HSE acknowledged: "You were a daughter who was trying to ensure that her father got the best care possible."
But even if it took so long for the HSE to see things differently the 2013 apology held genuine promise of change.
It said her case would have "local and national implications" because what happened to the Finn sisters would not happen again.
"I hope that you can take some comfort that lessons have been learned and changes are taking place across the country," Ms Finn was told by the HSE, "to prevent any re-occurrence of the experience you have endured."
"I hoped this was going to make a difference," she said, shaking her head.
"But here we are in 2018. And as you can see this man Patrick Fitzgerald is now being subjected to very cruel, inhumane treatment and his wife is being denied the comfort of her family. So where are the lessons the HSE have learned?"