Round Two. A second Brexit referendum.
It was once only talked of as a faraway mythical thing, a Bobby Ewing shower-scene if you will, where Remainers could wake up to find that Brexit had not really happened.
But as the Brexit process lurches from crisis to crisis, the thought of going again is gaining ground.
From senior Tory MPs such as Justine Greening and Dominic Grieve, to the standing ovation the Labour Shadow Brexit Secretary got at his party's conference when he mooted another ballot, it can no longer be dismissed as a fringe idea.
Let's be clear - it is fraught with difficulty.

Latest Brexit headlines
Raab to warn of limits to Brexit compromises
For all those who want a chance to vote again, there are also those who say the people have spoken and it is profoundly undemocratic to ask the electorate to keep voting just because some people did not like the first response.
And what would people vote about? The final deal on Brexit, if one can be agreed? Or a simple in-or-out question as it was the first time around?
If people vote on a deal and reject it, what does that really mean?
Does the UK simply leave with no deal or does it attempt to renegotiate a deal? And why would the EU ever allow that?
And, crucially, what possible confluence of events might occur to mean that British voters find themselves back in a polling station?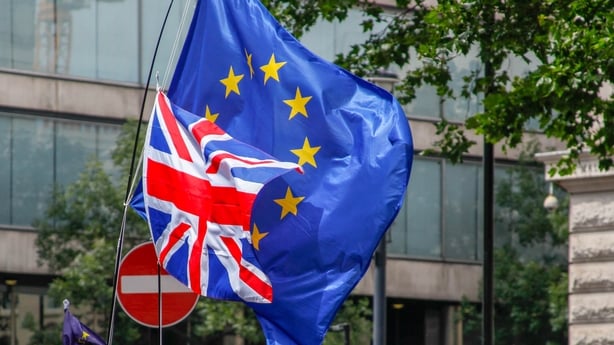 A new campaign called The People's Vote believes there are a number of possible routes to a second ballot.
An umbrella organisation gathering together a number of cross-party anti-Brexit groups, it is adamant a second public vote is more crucial than ever.
The campaign says the wealth of information which is available now means that people could vote with a far better understanding of what Brexit means, and would finally be able to see the terms and conditions it would involve.
But how might they get there?
Let's start with the assumption that a deal is reached with the EU in the coming months.
You can choose your own timeline on that - maybe October, maybe November, maybe *whisper it* even December.
If, in the small hours of a winter morning a deal is reached, Theresa May will not return to jubilation in the UK.
Relief perhaps, but even that is likely to be short-lived because she cannot bring back a plan which will please everyone, and any deal has to get through a vote in Parliament.
Getting a deal through Parliament seems more and more unlikely.
Many already despise Theresa May's Chequers negotiating strategy, so the result of that strategy is hardly likely to win approval, particularly if it has been watered down even further as it almost inevitably would be in order to get to a finish line.
The former Brexit Secretary David Davis has already said he is aware of a core group of 40 Conservative MPs who would vote against any deal which emanated from that Chequers plan.
With a working majority of just 13, Theresa May walks a fine line in any vote.
On this she faces a potentially significant rebellion from within her own party.
If the opposition votes against her, as is almost inevitable, there is no way through Parliament for her deal.
A defeat for a Brexit deal in Parliament would leave the UK in truly uncharted waters, sparking a major constitutional crisis. The unprecedented nature of such an event means no one could be sure where the process goes from there.
Could Mrs May's government simply carry on with a no-deal scenario? Could her government survive? If not and a general election is called, what does that means for Brexit?
Could the process of Article 50 be put on hold while a new government is chosen or while a new Brexit vote is held? Is there enough time left for another vote to happen?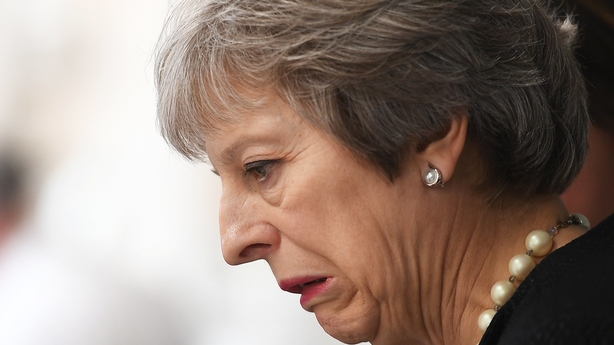 Once again, the People's Vote group certainly believes that EU leaders would do whatever they could to facilitate another vote in the hope that it might reverse the original referendum.
A recent paper by the group titled 'A Roadmap to a People's Vote' - authored by Lord Kerr who was one of those involved in writing Article 50 in the first place - tackles a lot of those issues.
It concludes that "the UK's Article 50 letter notified the EU of our intention to leave, but intentions can change. Up until the date the Article 50 deadline expires, we still have all the rights of a member-state, including the right to change our minds."
"Revoking the Article 50 letter would be cost free, since the terms of our EU membership cannot be changed without our agreement as a member state. However, if we were to leave and then at some future stage re-apply for membership, the terms would have to be negotiated afresh."
The report cites the fact that at many points through the arduous process of Brexit, EU leaders, including Taoiseach Leo Varadkar, have said there would be a welcome for the UK if voters in Britain change their minds and decide they wanted to reconsider departing.
On the thorny issue of what to ask people to vote on, the People's Vote campaign believes that in the case of a failure to reach a deal with the EU or in the case of a deal failing to get through Parliament, the question should be binary.
"In these circumstances, the only options that could be on the ballot paper would be to leave the EU without any agreement, or to stay in the EU - no deal or no Brexit."
In a bid to make such choices the choice "of the people", the campaign has already organised a number of protest marches.
Another one is planned for central London later this month.
All within the group are conscious that time is of the essence. As Michel Barnier has often said, the clock is ticking.