They are known as the Windrush generation, named after one of the first ships that brought them from the Caribbean to the United Kingdom in the 1940s and 50s in a migration wave that continued for decades.
There are no clear figures about how many Caribbean migrants were welcomed to a post-war Britain desperate for labour to help rebuild, but it's estimated to reach tens of thousands.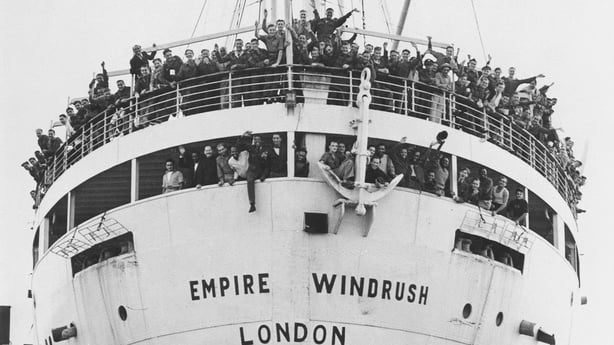 It came to an end in 1971 when the Immigration Act gave indefinite leave to remain to Commonwealth citizens who were already in the UK.
That 1971 legislation meant that citizens of British Commonwealth countries could only travel to the UK if they had a parent or grandparent born here, or if they had a work permit.
The Windrush generation though were secure in their position and worked across a range of industries and sectors, putting down roots in their new home.
Many brought their children, who travelled into the UK on their parents' passports. Now, 50 years on, that security has been pulled out from under many of those children.
In 2012, changes to British immigration law meant that people were required to have documentation to work or rent a property or access healthcare.
Many who had come to the UK on their parents' passports suddenly found themselves being told they were in Britain illegally.
That led to difficulties across the board, from accessing healthcare to renting a property. In some cases people who had lived in the UK all their lives and viewed themselves as completely British were threatened with deportation back to a country they had left when they were a toddler.
Some who left the UK to travel abroad for events, such as family funerals, were denied access to return.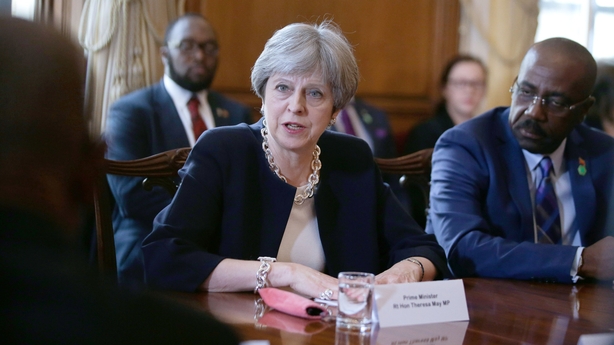 This week, Prime Minister Theresa May apologised for the errors that had led to this situation. Home Secretary Amber Rudd also apologised. Promises have been made to remedy the situation as soon as possible.
Promises and apologies aside though, this row is a very personal one for Theresa May.
Mrs May was Home Secretary in 2012 when those immigration changes came into force.
She was also Home Secretary in 2010, the same year that it has now emerged the Home Office destroyed documentation relating to the Windrush generation.
Her links to this are direct, and critics are keen to point out that it was her eagerness as Home Secretary to clampdown on immigration that led to the current scandal.
That is why she is coming under sustained pressure, not to just apologise, but to remedy the situation and compensate those affected. And this row is increasingly seen not just in terms of past generations but future generations also.
As Brexit talks continue, millions of non-British EU citizens in the UK remain uncertain and anxious about what their status will be once Britain leaves the EU.
As they watch the developments around the Windrush scandal, many have come to feel only more anxiety about their situation.
They believe that if Commonwealth citizens who were encouraged to come to the UK can find themselves in such a bureaucratic nightmare, then why should they believe it won't happen to them in five years or ten years or 15 years?
Mrs May has spoken often of those EU citizens and acknowledged the worry that Brexit has caused them.
In one of her major speeches on Brexit in Florence last year, Mrs May told those citizens: "We want you to stay; we value you; and we thank you for your contribution to our national life - and it has been, and remains, one of my first goals in this negotiation to ensure that you can carry on living your lives as before."
It was an invitation that was greeted with scepticism by many of those affected by Brexit.
The Windrush scandal will do nothing to ease that scepticism.