Physical Education is to be introduced as an examinable Leaving Certificate subject in a small number of schools from next September.
Education Correspondent Emma O Kelly takes a closer look at what pupils will study as the first phase of the subject is piloted.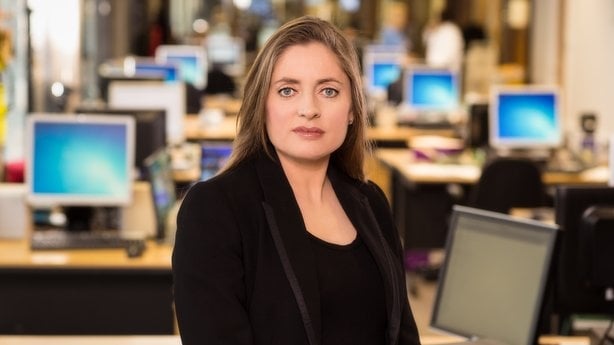 This is a development that will be strongly welcomed by youngsters who are 'sporty'.
They point out that if you are artistic, or musical, there are Leaving Certificate subjects that you are likely to both enjoy and excel in, but if you are sporty there's nothing.
So while creative talent in some areas is embraced and encouraged by the Leaving Certificate process, creative talent in another area is shunned.
That in itself is not fair but it has a knock-on effect; because of this, many young people scale back on their sporting activities in their late teens or even abandon them entirely, because there is no advantage to maintaining them and many feel they need the time to study.
That's not good for the student, and it's not good for society.
The problem is exacerbated for teenagers who are especially strong at sport.
In fifth and sixth year the competing pressures of study and time spent on training and competing are often irreconcilable, and often it's sport that is jettisoned.
Imagine if talented young musicians or artists felt forced to do the same? What a loss that would be.
Many young people who stop playing sport at this age will not resume it.
The new Leaving Certificate subject will have three assessment components: a physical activity project, performance assessment, and a written examination. It will be available at both higher and ordinary level.
Students will learn about:
- Learning and improving skill and techniques
- Physical and psychological demands of performance
- Structures, strategies, roles and conventions
- Planning for optimum performance
- Promoting physical activity
- Ethics and fair play
- Physical activity and inclusion
- Technology, media and sport
- Gender and physical activity
- Business and enterprise in physical activity and sport
The Department of Education is now looking for expressions of interest from schools keen to participate in the first phase of the rolling out of the new subject.
There's bound to be great interest in this. RTÉ News has already spoken to one school - an all-boys school in Dublin - that's very keen indeed to get involved.
The closing date for receipt of expressions of interest from schools is 16 January.