Simon Coveney - Tánaiste
There were three names continuously mentioned for this vacancy, but in truth Taoiseach Leo Varadkar had only one choice.
If he had not chosen Simon Coveney, he would have risked a backlash from some in his own party. It would also have become "the story" for the media.
So while Paschal Donohoe may be a close ally of the Taoiseach's and Heather Humphreys' name was also being mentioned, Mr Coveney was the only option for Tánaiste.
Mr Coveney had received a significant mandate from the party's membership during the Fine Gael leadership contest, with 65% support from the grassroots.
He also stepped into the breach last Thursday night and publicly defended Frances Fitzgerald, just hours after Fianna Fáil confirmed it would be tabling a motion of no confidence in her.
Critically on Monday night, he went out to bat for her and the Government when the latest batch of emails emerged from the Department of Justice.
At that stage, many Fine Gael deputies were running for the hills and privately saying the Tánaiste's position was no longer tenable.
Amid the Brexit negotiations, Government sources say it will give him more authority in his talks with his counterparts.
As Minister for Foreign Affairs, he will take Leaders' Questions in the Dáil on Thursdays, providing him with a high-profile platform.
Most leaders would reserve the position of Tánaiste for one of their closest political allies and would not appoint the main contender for the leadership as their number two, but Mr Varadkar really had little choice.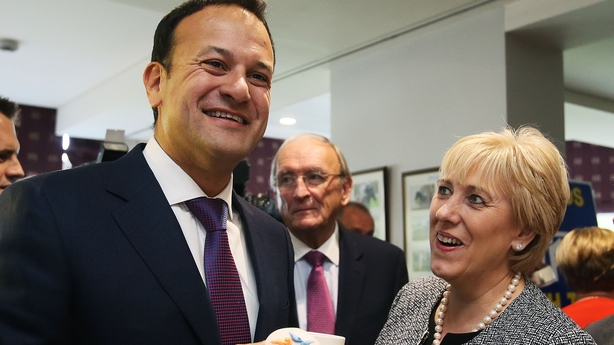 Heather Humphreys - Minister for Business, Enterprise, and Innovation
The Cavan-Monaghan TD was said to have been shocked on her appointment to Cabinet by the former taoiseach Enda Kenny in 2014.
So too were many inside and outside of Fine Gael. She was first elected to the Dáil in 2011 and was not perceived to be in the running for such a senior post.
If she was said to have been taken aback then, many believe she was disappointed after the last reshuffle in June when Mr Varadkar became Taoiseach.
Some in her camp had expected that she would be promoted to a bigger department.
In fact, responsibility for rural affairs was taken away from her portfolio. This was despite the fact that during the Fine Gael leadership contest, she had been a steadfast and early supporter of Mr Varadkar.
She did, however, score a win early this month, when Mr Varadkar's first Ard Fheis as party leader took place in her constituency.
Over the last 48 hours, as a measure of her progress, her name was being mentioned for the position of Tánaiste, but that battle was really lost before it started.
However, she will be happy with her appointment as Minister for Business, Enterprise and Innovation.
The Taoiseach pointed to the importance of a TD from the border area occupying the office when Brexit is approaching.
She is now the senior female Fine Gael member of Cabinet.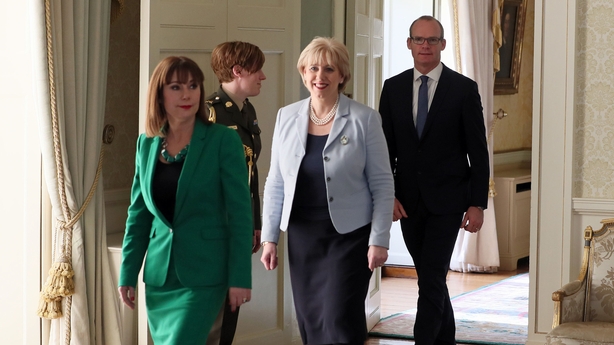 Josepha Madigan - Minister for Culture, Heritage and the Gaeltacht
Josepha Madigan was only elected to the Dáil in 2016. Today, she is a senior minister. Her elevation can be explained by a number of crucial decisions.
Firstly, she decided to back Mr Varadkar during the Fine Gael leadership contest, and did so early.
She also made a name for herself as a backbencher who has brought forward her own Bills.
The Government has accepted her proposal to reduce the waiting time for a divorce from four to two years. It will, though, require a referendum.
She has also introduced another Bill to give judges specific powers to direct social media companies to remove posts that risk prejudicing criminal trials.
The Taoiseach publicly described the measure as "very progressive".
The ban on first-time TDs being promoted during Mr Varadkar's first reshuffle meant she was never under consideration for elevation.
Such a move would have angered many male colleagues who had served longer and had also supported his campaign.
But in the aftermath of that reshuffle, much was made of his very male ministerial team, both at senior and junior levels.
As a consolation prize, she was asked by Mr Varadkar to second his nomination for Taoiseach in the Dáil, a move demonstrating that she is a close political ally.
Her elevation today means that there are four women around the Cabinet table and two senior ministers from Dublin Rathdown, with the other being Shane Ross.