Iarnród Éireann carries around 155,000 customers a day - 70,000 on Dublin's Dart, 45,000 on commuter services and a further 40,000 on Intercity routes, writes RTÉ's Industry Correspondent Ingrid Miley.
But today, those 155,000 people will have to make alternative arrangements as 3,800 Iarnród Éireann employees commence the first of five 24-hour strikes over pay.
This isn't the first transport strike in recent times. In fact, it is the fourth in around 18 months.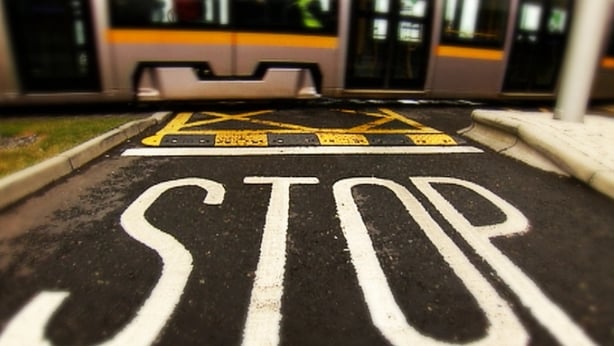 First, the Luas workers sought pay rises of up to 53%, though they settled for significantly less.
Then, Dublin Bus launched its pay claim, and finally Bus Éireann saw strikes prior to the implementation of a cost-reduction programme to avert insolvency.
All these strikes had common factors.
First, workers were frustrated at pay stagnation, or in some cases actual pay cuts, at a time when the cost of living has risen.
Iarnród Éireann workers who are at the eye of the current storm note that they have been through temporary pay cuts and cost reduction programmes and have not had an actual increase in almost ten years.
Second, in each case, the company in question said it could not afford pay rises without significant productivity offsets through work practice reform - many of which were strongly resisted by staff.
But underpinning all of this industrial unrest is a further key issue: the funding, or under-funding, of public transport.
Unions complain that the Government and the National Transport Authority have failed to supply sufficient funding for companies providing public transport, leaving inadequate funding available for pay rises.
Indeed, management at the various transport companies share the concern about under-funding as they struggle to meet capital investment and infrastructure targets.
In the case of Iarnród Éireann, a recent rail review backed up the under-funding claims. It found that the State rail company would need an extra €100 million a year for the next five years to maintain its infrastructure and services in a "steady state" condition where existing standards and safety are preserved.
However, in all the recent disputes over pay, the Government and the National Transport Authority have adopted a "hands-off" approach, stressing that it is a matter for the management of Luas, Bus Éireann, Dublin Bus and Iarnród Éireann to manage their industrial relations on their own.
Minister for Transport, Tourism and Sport Shane Ross has claimed that unions just want him to open his Government chequebook to permit pay rises, something he is adamant he will not do with taxpayers' money.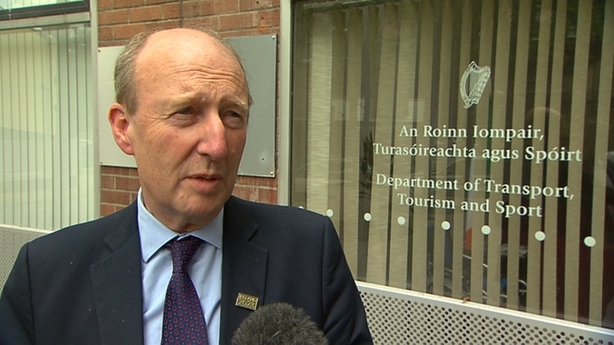 The department's position is that both sides should engage through the industrial relations machinery of the State - without the minister getting involved.
It acknowledges that during the recession, government subvention for transport services fell but says that it has recovered by 35% in the last three years.
It notes that next year, the Exchequer will contribute €285 million for Public Service Obligation services, which are socially necessary, but financially unviable.
Iarnród Éireann received 57% of CIÉ's PSO allocation but carried only 20% of CIÉ's passengers.
So resolving this dispute will come down to two key issues.
The first is State funding. Allocations will be decided by the National Transport Authority shortly, but are unlikely to constitute a blank cheque to fund pay hikes.
The second key issue is productivity. Unions are seeking a "no-strings attached" increase of 3.75% a year for three years.
However, Iarnród Éireann insists that all pay rises are out of the question unless the cost is offset by efficiencies and work practice reforms.
The company notes that it is carrying €160 million in accumulated losses and is forecasting a further shortfall of €1 million for 2017.
It says conceding the union's claim, which would cost €43 million over three years, could push it into insolvency.
Today's strike alone will cost it €600,000 in lost fare revenue, and €300,000 in NTA penalties for failing to deliver a service - though some of that cost will be offset by savings on payroll and fuel.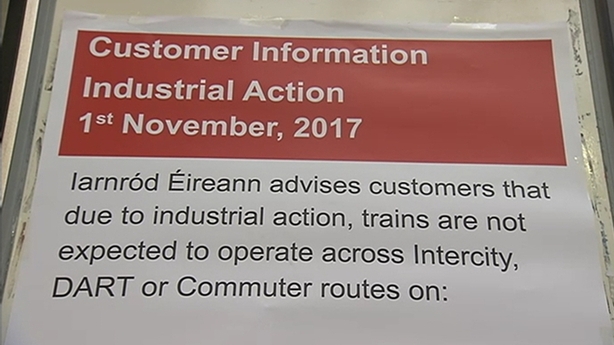 So what are the chances of resolving the row without further strikes?
Observers say there is a strong possibility the second stoppage on 7 November will proceed.
However, the third is scheduled for 14 November - the day of the Ireland-Denmark World Cup play-off.
That may create a psychological deadline for management and unions to try to hammer out a deal, possibly with the help of the Workplace Relations Commission or the Labour Court.
However, there is no guarantee of that and unions have warned that if the dispute is not resolved, they are not ruling out escalation, with further stoppages in the run-up to Christmas.