The Minister for Education has dismissed a claim that State-run second level schools in Co Tipperary have a Catholic ethos.
Richard Bruton said this was "not the case", telling journalists the multi-denominational status of all ETB schools was "very clear".
The Minister was responding to questions from RTÉ News about an assertion made by the head of the Tipperary Education and Training Board, which administers the schools on behalf of the State.
In 2015, Fionuala McGeever told local ETB school principals that "the Christian belief, ethos, and spirit of our schools is Catholic and this needs to be addressed in all policies".
Speaking to RTÉ News just over a week ago, Ms McGeever stood over her claim and reiterated that the schools were Catholic.
Asked about conditions applied by some State-run schools to students who wish to opt-out of religion classes, Mr Bruton said his department would shortly be issuing clear guidelines for schools. "We will not be permitting those impositions," he said.
He said schools should accommodate the needs of every student in a school. An official from the Department of Education added that the guidelines would be "a code of practice to fit the modern era".
Ms McGeever's comments were revealed in documents received by Atheist Ireland under Freedom of Information legislation.
Those documents also included an 'opting-out' policy for some Tipperary ETB schools that had been revised following recommendations from the local Catholic church.
The policy requires students who opt-out to remain in the classroom. It explicitly states that they are not allowed to wear earphones. They are not allowed to study any of their other subjects. The only alternative is for parents to come and sign-out the child prior to the religion class and sign-in afterwards.
Speaking to journalists on Friday, Mr Bruton said the new directions to be issued by his department would require schools to provide students who did not wish to study religion with a meaningful timetabled alternative, although it would be up to the school to decide what this was.
He said the Department of Education was in dialogue with management authorities and that the guidelines would apply to all ETB and community and comprehensive schools. The department said the new guidelines could be issued by the end of this year.
Atheist Ireland has criticised what it called the "nod and wink approach" to school ethos and opting-out of religion. 
The group said it would be seeking a meeting with the Minister for Education so that they could given an input into the new guidelines. 
---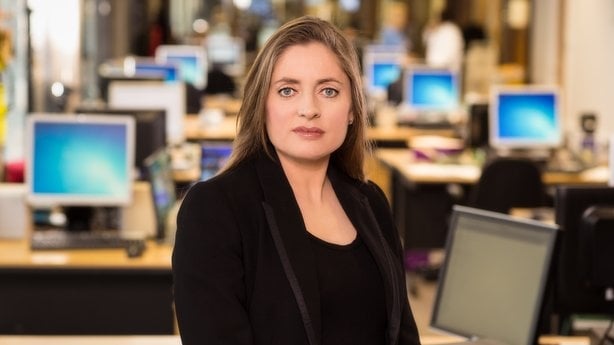 Emma O Kelly, Education Correspondent
The head of Tipperary Education and Training Board says the schools her ETB administers on behalf of the State have a Catholic ethos.
The Minister for Education says they don't and that they are multi-denominational.
So who's right?
Speaking to journalists last Friday, Richard Bruton said it was "very clear" that all ETB schools, as well as community and comprehensive schools, were multi-denominational.
Department officials who were with the minister said that 'clarity' came from legal instruments associated with the foundation of the VEC - now ETB - schools system.
The CEO of Tipperary ETB, which administers 22 of these schools on behalf of the State, insists however that the schools are Catholic.
Her assertion is backed up by practices in at least some those schools:
Mass is celebrated at various times of the year
Altars to the Virgin Mary at the school entrance in May
Ashes offered to students on the first day of Lent
Active role for the local Catholic bishops representative in deciding school policy
The schools certainly have all the appearance of being Catholic. But here's where things get a bit messy.
Mr Bruton may insist that ETB schools are multi-denominational, but his own department's website states otherwise.
In the website's 'Find a school' section, the vast bulk of post-primary ETB and community and comprehensive schools - around 340 in total - are categorised as 'inter-denominational'. Only 42 second level schools are listed as 'multi-denominational', and none of them are in Tipperary.
So the Minister and his own departmental website seem to be at odds too.
When I asked Fionuala McGeever why she said the schools were Catholic when the Department of Education categorised them as inter-denominational, she saw no contradiction. She said it was possible to be both; to have a Catholic ethos and be inter-denominational at the same time.
A policy document for one of the schools under her control, Clonmel's Central Technical Institute, goes even further.
"CTI is a multi-denominational school", it states. But then comes the caveat. "However, our school community is a part of the wider school community primarily composed of Roman Catholics, and the majority of our students are Roman Catholic, and the ethos of the school reflects this. Therefore, Religious Education is a fundamental component of the curriculum in the school."
So, according to this document, received by Atheist Ireland under Freedom of Information provisions, it is possible for a school to be both Catholic and multi-denominational.
It may all seem rather confusing, but it goes on.
The Minister for Education says the country's ETB schools are multi-denominational, the Department of Education website says they are inter-denominational, but the Government seems to think that they are non-denominational.
In 2007, in a submission to the Council of Europe about protecting minorities here, the Government wrote:
"Vocational Schools and Community Colleges provide education to approximately 30% of all second level students, and are administered by Vocational Education Committees (VEC), which are statutory bodies established under the Vocational Education Act, 1930, as amended. Consequently, schools administered by VECs are non-denominational."
(The VECs became ETBs a number of years ago.)
It's no wonder that schools are calling themselves whatever they like when the State seems to be doing the exact same thing.
But parents, and students, deserve better. They deserve clear definitions of what means what in terms of ethos and religious practice in the schools they attend, or wish their children to attend, so that they can make proper informed decisions. 
They deserve an absolutely clear picture of what the ethos of their schools is, and what that means in practice.
They deserve certainty that if a school is inter, or multi, or non-denominational, that it behaves as such.
The Department's promised guidelines can't come soon enough. But if those guidelines are not comprehensive, and robust, and followed through, then little or nothing will change.