There were unprecedented scenes in Tullamore, Co Offaly, on the night Jozef Puska was charged with the murder of Ashling Murphy.
A large crowd surrounded the court and the garda vans and shouted abuse at him as gardaí hurried him into the back of a van.
They were so keen to get him safely away from the district court after he had been remanded in custody that the garda van with him in it, drove off with the back doors swinging open.
The hostile scenes that night were a raucous reflection of the community's shock and anger that remains to this day.
The abhorrence all over the country for what Puska has done to an extremely talented young woman who had her whole life ahead of her has been exacerbated by his subsequent refusal to accept and take responsibility for her murder, in spite of the overwhelming evidence against him.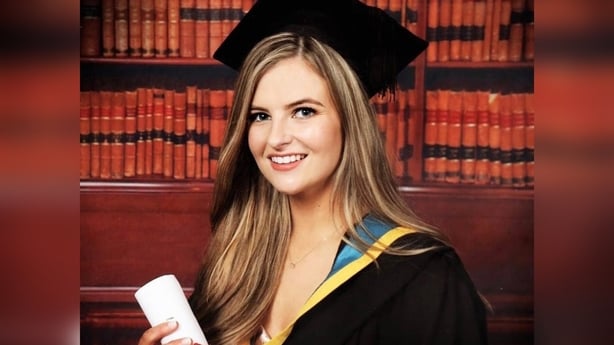 That evidence included statements from witnesses who came across him at the scene and whom he threatened, as he was committing or had just committed the murder.
Primary school teacher Jenna Stack was running along the canal with her friend Aoife Marron when they came upon the attack and "knew something bad was happening".
Ms Stack told Puska she had a phone and was calling the gardaí. She did not have a phone but hoped this might make him leave Ashling alone. Instead, he lunged toward Jenna and Aoife who ran away and raised the alarm.
Puska was also captured on CCTV footage cycling around Tullamore stalking women that day.
---
Read more:
Puska begins life in prison for Ashling Murphy's murder
'I will never get to marry my soulmate', partner tells court
---
His distinctive bike was later recovered from the murder scene and DNA taken from it proved crucial.
His full DNA profile was found on the handlebars along with his fingerprint under the saddle.
Ashling Murphy fought for her life and Puska's DNA was also found under her fingernails.
It was in the words of Forensic Science Ireland's head of DNA and Biological Analysis "a finding of significance".
The forensic scientists analysed and extracted the female DNA from that of the Y-STR DNA of the male in the same sample, which turned out to be Puska's.
It was like finding the needle in the haystack.
"It is difficult to extract it, you really need like a genetic missile," Dr Geraldine O'Donnell said, "and that's what the Y-STR DNA is".
Dr O'Donnell said: "We would have done conventional DNA on that sample first. The fingernails are a great source of a female's own DNA.
"The female DNA is the haystack and then the Y-TSR DNA, that's from the male person. It is actually the needle."
The forensic scientists were not only able to identify the DNA as male they also had access to a database of Western European ethnic groups that not only includes people from Ireland but also from Eastern European countries such as Latvia, Ukraine, Romania, Slovakia as well as members of the Roma community.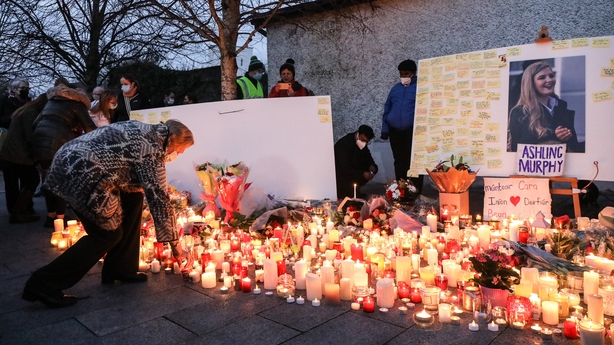 The scientists estimated the chances of finding someone unrelated to Puska with the same DNA profile as they had identified was 1 in 14,000.
"It is very reliable in the sense that it is still very discriminating," Dr O' Donnell said.
"I think we get spoiled a little bit with the one-in-a-billion stats, but the authenticity of the Y is equal to the conventional DNA that we use so it's very valuable."
But DNA not only helped convict Puska of the murder, it also exonerated an innocent man.
Puska was not the first person to be arrested during the murder investigation.
Another man was nominated as a suspect after he had been identified by a garda from a description and picked out of a line-up by a witness.
However, when the man's DNA was compared to the sample found on the handlebars of the bike, it did not match.
He was ruled out as a suspect and released from garda custody.
Gardaí issued a statement saying had been eliminated from their inquiries. The Garda Commissioner says such incidents are part of thorough criminal investigations.
Drew Harris said: "I said at the time that all investigations must go forward with an inquiring mind and indeed with the greatest scepticism as to what's in front of you, what the evidence is saying and what it's pointing towards.
"There was an initial suspect and then that suspect was eliminated from the inquiry, that's how a serious crime investigation such as this should proceed."
As part of a failed attempt at inventing another alibi after the murder, Jozef Puska stabbed himself and then claimed another person was Ashling's killer.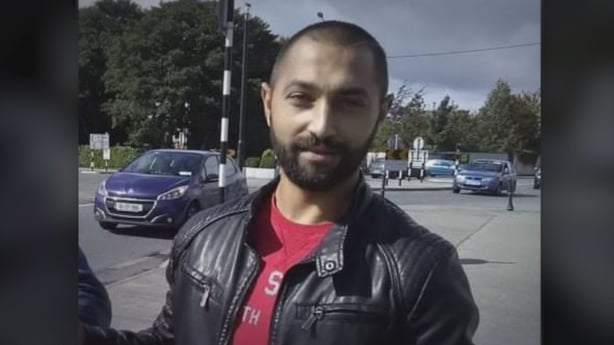 This fictional mysterious masked man had attacked him on the Grand Canal towpath before committing the murder, he said.
Puska was treated in St James' Hospital in Dublin for his self-inflicted stab injuries.
The two detectives who went to see him and spoke to him there, Paul Mc Donnell and Conor Newman, knew he was telling lies.
They saw the scratches on his hands and the cuts to his face and reported their suspicions. Gardaí from Tullamore then came to Dublin and arrested him.
Puska also confessed in the hospital to the murder.
"I did it, I killed her, but please tell him also that I didn't do that intentionally," he told the translator to tell gardaí.
He said he wanted to "stress" that it was not intentional and that he was sorry. He later said he could not remember confessing.
Other lies he told before and during the trial include telling a friend he has stab wounds because he had been in a fight, telling gardaí he had them because he had been attacked and stabbed in Blanchardstown and claiming that he had accidentally stabbed Ashling while she was trying to save him. All those lies were exposed for what they were during the trial.
Jozef Puska has been on remand in Clover Hill prison since he was charged on 19 January 2022, seven days after the murder of the young primary school teacher.
Prisoner number 117923 as he is now, he was due to be taken to Mountjoy Prison for processing before being transferred to the Midlands Prison.
The Prison Service has deemed Puska to be at high risk of attack from other inmates abhorred by the brutality of his crime.
He is being housed in a protection wing for his own safety and is under observation as he serves his life sentence for the murder of Ashling Murphy.