Taoiseach Leo Varadkar has guaranteed the families at the centre of the Temple Street Children's Hospital spinal surgery controversy that the expert review into what happened to their children will be independent and comprehensive.
Speaking in Waterford this morning Mr Varadkar – who met the families last night – also said that the review will be published in full for all once it is completed.
He said that he, along with Minister for Health Stephen Donnelly and HSE Chief Executive Bernard Gloster, spoke to the families for more than an hour and a half, in what he described as a good meeting.
The Taoiseach said the parents made a number of requests which the Government is looking into, including the option of having second opinions for the children involved, which he said was understandable given the circumstances of what has arisen.
He said he can absolutely guarantee that the review will be independent.
"We have asked the parents to meet with the independent reviewer about the terms of reference, they are not set in stone and we do want to ensure that the review is comprehensive and that it will be published for everyone to read it when completed," he said.
Mr Varadkar also spoke about the importance of stabilising the service, because while all these reviews and investigations are ongoing, there are children whose condition is deteriorating.
He added that there is a need to ensure the service is stabilised and up and running over the next couple of months.
"We have asked the various advocacy groups to meet with the expert independent reviewer so that his examination can be as broad as possible and that all the matters of concern can be examined," he said.
"It isn't just about one particular consultant and his practice, it's also about clinical governance around that which allowed mistakes to happen, not just in Temple Street but in the wider service."
He said there had been €20 million of investment in CHI services in recent years in new clinical staff, new theatres in Temple Street and Crumlin and a new unit in Cappagh, and despite this the desired reduction in waiting lists has not come about.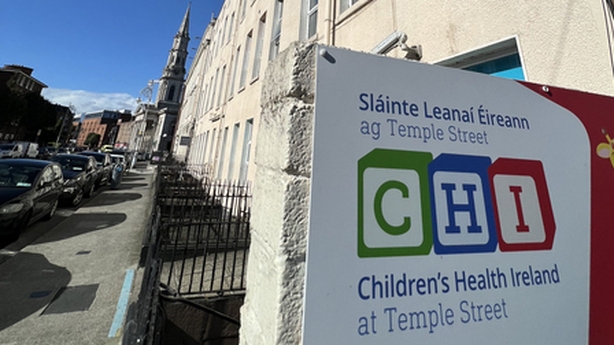 Consultants call for changes to Temple St review
The Irish Hospital Consultants' Association has called for changes in the terms of reference of a review into the controversy.
Consultants said that the review must examine the broader health system, a call backed by opposition parties.
Sinn Féin leader Mary Lou McDonald and Labour Leader Ivana Bacik have said the review must examine not just one hospital or individual, but the overall environment.
And they have also expressed concern that the review will be reporting back to the HSE.
The Government has committed to expanding the terms of reference.
Meanwhile, new figures provided to RTÉ show that a helpline established by Children's Health Ireland in the wake of this controversy has so far recieved 107 calls from families.
Additional reporting: Tommy Meskell