Chief Medical Officer Breda Smyth has expressed "great concern" over the use of cannabis in Ireland.
Breda Smyth told the Citizens' Assembly on Drugs Use that cannabis is the most common drug used by young people, and that 80% of those currently presenting to cannabis treatment services are under 18.
Ms Smyth described it as "very concerning and a significant public health problem".
The CMO told the Assembly that 8% of the population use cannabis and up to 20% of those will develop a drug misuse disorder.
She noted that a study between 2011 and 2021 also showed that cannabis potency had increased by 57%.
"This is giving a rise to increased schizophrenia in adolescents," she said.
When it comes to consideration of the issue by the Citizens' Assembly on Drugs Use, the CMO said her concern centred around the entire population from a public health perspective.
She pointed out that there are up to 52,000 hospitalisations each year from drugs use, and there are many deaths.
"It also gives rise to problems in our population, people having normal relationships and for people in their health and well-being," she said.
While she acknowledged there is no silver bullet, she expressed support for the health-led approach.
"We need a multi-layered approach that includes our primary, secondary and tertiary prevention, including reducing the risk of people initiating it through primary prevention programmes, education, health promotion and harm reduction programmes," Ms Smyth said.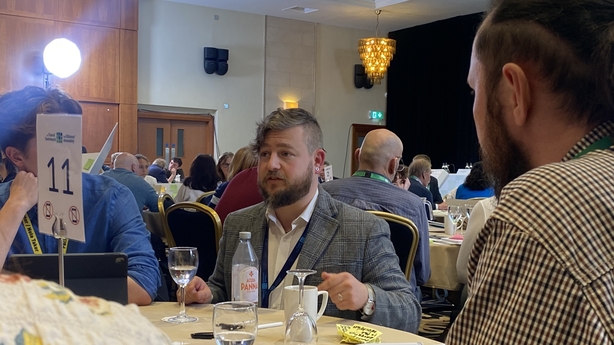 Call to decriminalise drug possession
The Citizens' Assembly has also been asked to decriminalise drug possession at a minimum to prevent and reduce some of the harm directly caused by "the war on drugs and its toxifying effects on policing".
Assistant Professor in Criminology at Maynooth University Dr Ian Marder warned the Citizens' Assembly on Drugs Use that whatever it recommends to the Oireachtas "will be watered down".
Arguing for decriminalisation, he told the Assembly not to be afraid to ask for lots of change if the 99 members believe that some change is warranted.
Dr Marder is advocating for restorative justice – where a victim of crime and the person responsible are offered a chance to communicate – because he said court is usually a damaging process for the victim of crime.
"Research shows that the main responsibility for problems caused by drug use is the current legal framework. Criminal law is designed to stigmatised," he said.
Dr Marder argued for decriminalisation, pointing to restorative justice as an alternative.
'Majority' of third-level students have used drugs
Over half of third-level students have reported using an illicit drug, the Citizens' Assembly on Drugs Use has heard.
UCC's Head of Student Health Services Dr Michael Byrne told the assembly that drugs use increases amongst third-level students by year of entry into higher education.
A comprehensive survey conducted by the university in 2021 showed that one in six first year students, one in five second years and one in four third and fourth-year students reported using drugs.
It found that 54.7% of students reported using an illicit drug.
Cannabis, cocaine, ecstasy and ketamine were cited as the most common drugs used among third-level students. Males were more likely to be drugs users across all categories.
Data from the survey called Drug User in Higher Education in Ireland Survey revealed that cocaine has overtaken ecstasy as a drug of choice for students.
However, cannabis remains the most popular drug, after alcohol.
The most common reason third-level students gave for drugs use was because they enjoyed it. Those who used cannabis said they did so, to relax.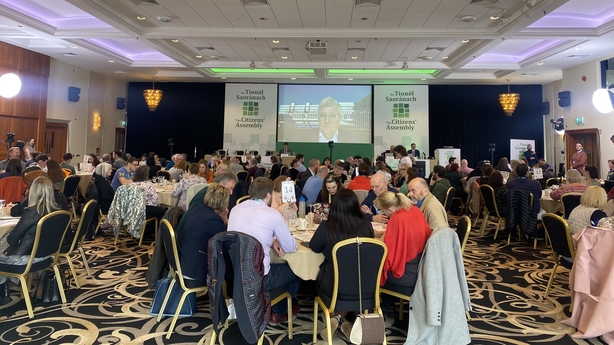 Those who used drugs monthly said that apart from socialising, the use of drugs had a negative issue on their lives.
Only 7.1% said it had a positive impact on them, 53% said it had a negative impact.
Students were given options regarding the main reasons they used drugs.
Dr Byrne said emotional distress did not rank more than a single digit for any drug or in any drug categories.
"The data suggests that the majority of students use drugs for reasons other than trauma and emotional distress," he said.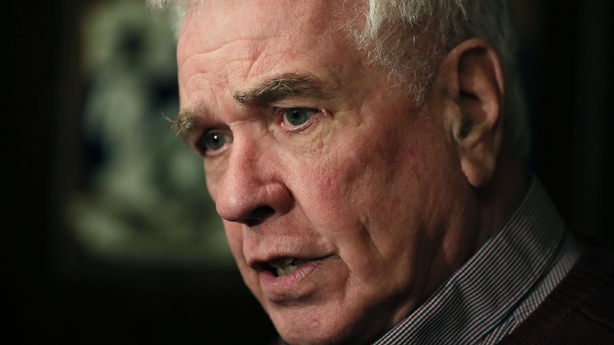 Homelessness
Homeless campaigner Fr Peter McVerry said he wants to see drug use reduced.
He told the Assembly that peer pressure is very high among young people and most people start using drugs in their teens.
The only way to counteract the issue he said is through families. He stressed the need for family support services in deprived areas.
Pointing out that drugs came into the country 40 years ago, he told the Assembly that the criminal justice system is primarily about reducing drug use.
Yet, he pointed out that a vast range of drugs are available in every village in Ireland.
"So, basically what we're doing isn't working and we have to try something else," he said.
He told the Assembly that he was in court with a "young fella" charged in the possession of cannabis worth €2.
He said it was "a total absolute waste of time" prosecuting people for possession for small amounts of drugs.
"I'm all in favour of the health approach, treating the health problem." he said.
Asked by RTÉ News about the situation in his own charity, he said they were working through it.
"There is absolutely no evidence of financial fraud or misappropriation of funds, and secondly we're continuing to provide all the services we always did," Fr McVerry said.
"So services are not impacted by these present difficulties."
Asked about the impact of the situation on donations on his own charities and other homeless charities in the run up to Christmas he said all charities working with homeless people are worthy.
"We're continuing to do what we've always done there's no reduction in services, everything continues on as before," Fr McVerry said.
"We would be very grateful obviously of the continued support of the public and on which we've always relied."
Asked how quickly he expects the investigation by the Approved Housing Bodies Regulatory Authority into financial and governance issues at the Peter McVerry Trust, he said he did not know how long it would take.
"I'm quite confident there'll be a satisfactory outcome," he said.
Drug driving
Drug driving in Ireland is almost on par with drink driving according to the Director of the Medical Bureau of Road Safety Professor Denis Cusack.
In 2022, 5,662 blood and urine driver samples were received by the MBRS for alcohol and drug testing, 3,800 of those were tested for drugs.
Samples showed that cannabis and cocaine were the most common drugs used by drivers.
Testing also revealed the use of benzodiazepines (valium-like drugs), and opiods (like codeine) and other opiates.
Drivers who were found to be drug-driving were multiple times the limits.
When it came to cannabis and cocaine, they were five, ten and 12 times over the limit and this is most common amongst those under 45 years of age.
Different drugs result in different reaction times for drivers according to Dr Cusack.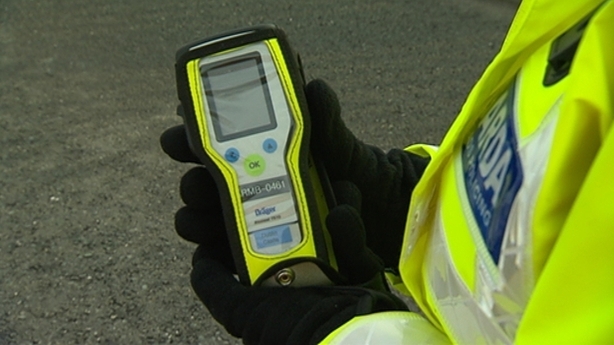 Alcohol and cannabis suppress reaction time, which means drivers are slower to react.
Whereas drugs like cocaine and ecstasy increase risk-taking.
He said: "We still have to keep getting the message across, if you drink or take drugs do not drive, because you're putting yourself and others on the road at risk.
"Sadly I think that message is going to have to be repeated year after year after year because those dangers are there until we get to stage perhaps in the future where cars will not start if there's alcohol on the breath and maybe later on when a person has certain drugs in their system, the car will not start but at the moment it's about education, detection and enforcement."
Dr Cusack said new drug testing has improved matters.
Last December the MBRS offered a smaller more compact roadside testing kit to Gardaí which tests for 6 types of drugs.
This has resulted in gardaí having a greater "handle" on drug driving in Ireland.
Asked if he had a view on decriminalisation or legalisation of some drugs in Ireland in the context of Road Safety, Dr Cusack said he separated the issue of driving whilst impaired from the criminality, and the health effects.
He said: "I would be concerned only from the point of view in road safety that any change in the way we approach drugs would leave out the message about the dangers of drugs and driving.
"So I think the core message of road safety is don't take any thing that will impair your driving that's going to make you a less safe driver whether that's alcohol drugs or medications that you're not taking under medical or pharmacy advice. That's the road safety message."
The assembly is holding its fifth and penultimate meeting this weekend.
The meeting is focusing primarily on drug prevention strategies and practice.
It is the final opportunity for members to discuss issues under consideration before they vote on recommendations at the end of October.
Ms Smyth, former Dublin football manager Jim Gavin, and the social justice campaigner Fr Peter McVerry will be among those sharing their perspectives on drugs prevention in Malahide today.
Tomorrow's session will include presentations on health-led recovery, governance and funding options.
Since April, the 99 member assembly led by its Chairperson Paul Reid, have heard from over 100 speakers and received 800 separate submissions from members of the public on how drugs harm can be reduced.