Heatwaves are linked to increased illness, hospitalisations and deaths.
Climate change is expected to result in a rise in heatwaves around the world and Ireland has to prepare for these events.
According to data from Met Éireann, in the last decade, there have been 44 climatological heatwaves here.
This is when five or more summer days see the maximum air temperature over 25 degrees Celsius.
The most recent were seen in August last year, which recorded seven heatwaves, the longest of which lasted six days.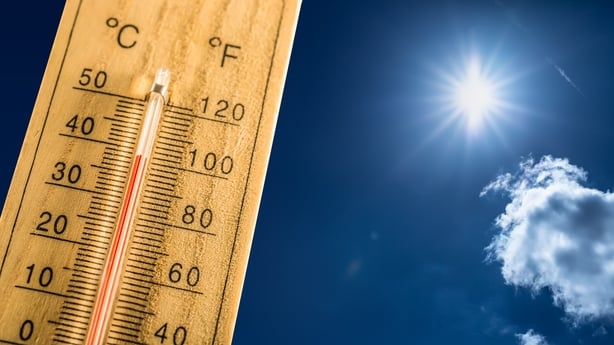 Earth had its hottest three months on record, by a large margin, the World Meterological Organization said today.
August as a whole is estimated to have been around 1.5C warmer than the preindustrial average for 1850-1900.
The WMO said that Global sea surface temperatures are at unprecedented highs for the third consecutive month and Antarctic sea ice extent remains at a record low for the time of year.
The data is from the European Union-funded Copernicus Climate Change Service.
Temperature extremes most directly affect health by compromising the body's ability to regulate its internal temperature.
High temperatures can also worsen chronic conditions like cardiovascular disease, respiratory disease, cerebrovascular disease and diabetes-related conditions.
Higher temperatures can also contribute to the build-up of harmful air pollutants.
Children, pregnant women, people with underlying cardiac and respiratory conditions and older adults are more susceptible to the adverse effects, because they are less able to regulate their body temperatures, according to Professor Debbi Stanistreet, Head of the Department of Public Health and Epidemiology at the Royal College of Surgeons in Ireland.
She said that climate change will greatly increase the severity and frequency of extreme temperature conditions, leading to increases in temperature-related illness and death.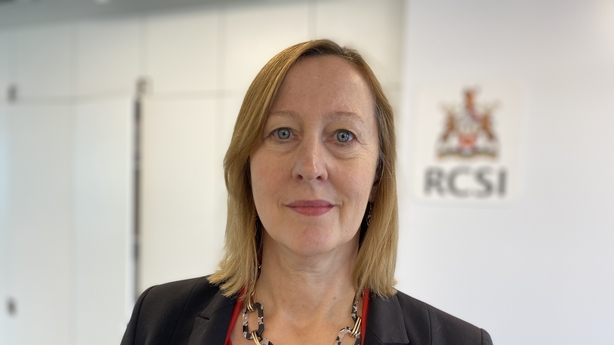 Prof Stanistreet said it is important to be aware of people who may be more exposed than others, such as those who work outdoors, like farmers, construction workers etc.
It would also include people who are homeless, who may not have the opportunity to shelter from heat.
Currently there is no data for Ireland on illness and deaths from heatwaves.
However, a major study has been commissioned by the Climate and Health Alliance from the ESRI, which is looking at the various health effects linked to climate change here, measured by temperature change.
This will include morbidity and mortality for various climate change scenarios and the potential health co-benefits of mitigation measures as proposed in the 2021 Climate Action Plan.
That report is expected towards the end of the year.
Prof Stanistreet said that last year, from late May to early September in England and Wales, there were around 3,500 deaths recorded during a period of high temperatures.
She said that a simple comparison in Ireland with similar temperatures would mean about 260 or 270 deaths as a result of heat, just during that period.
She said that it was important that Ireland had in place policies and procedures for population health protection.
This would include more green spaces, roofs with plants, as well as strategic placing of trees in locations where they can offer shade.
Prof Stanistreet said that people who live in cities tend to be more affected by heat so that the promotion of public transport will reduce air pollution.
"We need a national plan to address what needs to be done in the event of a heat emergency, " she said.
"That would be a multi-sector, multi-agency plan, that would include the training of health professionals. It would also include an effective early warning system through a number of different media, so that people would be aware of what is coming."
She said some specific measures would be cooling centres for people who are most vulnerable, or who do not have access to air conditioning.
Public drinking water fountains would also be important.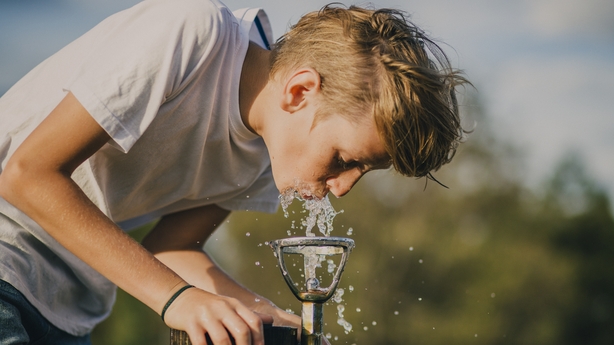 There are individual protective actions people can take in a heatwave, she said.
The advice is to stay indoors, avoid strenuous exercise, avoid alcohol and keep well hydrated.
Houses can be cooled down by closing curtains, and creating a draft from back to front, or the use of a fan.
Prof Stanistreet said that strict guidelines are needed for people who are working outdoors and the times of the day they are working.
She said that Ireland does not have a history of dealing with heatwaves and the perception is often that it is all about sitting on the beach and eating ice cream.
"We are now starting to realise this is a climate emergency and not necessarily a positive thing. I suspect there is not a good public awareness about heat exhaustion and heat stroke, " she added.
The advice is that heat exhaustion tends to be less serious and can be dealt with by going into the shade or inside and resting and drinking plenty of water.
Heat stroke is much more serious and if a person has heat exhaustion and they are still having problems after half an hour, are unable to sweat, or if they are unable to drink, or have become confused, or fitting, that is a worrying sign and is a medical emergency.
The Irish Heart Foundation said that Ireland is in line with global trends and by the middle of this century the country may have annual average temperatures up by 1 to 1.2C or 1.3 to 1.6C.
Mark Murphy, Irish Heart Foundation Advocacy Manager - Tobacco & Environmental Health, said this would mean more warmer days, more frequent heatwaves and the health impact from those rising temperatures.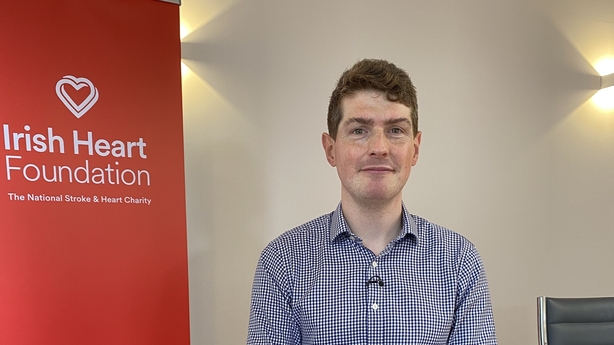 He said that the health impact of climate change is really overlooked here and Ireland will not be unaffected by these rising temperatures.
A recent Irish Heart Foundation study estimated 1,700 preventable cardiac deaths here each year due to air pollution, which is worse in very hot weather.
Mr Murphy said that on hot days the heart, lungs and kidneys have to work much harder to keep the core body temperature at a normal level.
The Irish Heart Foundation is part of a coalition of public health organisations, the Climate Health Alliance, which has undertaken research with the ESRI to look at how climate change will affect health.
Mr Murphy said that while there was no hard data yet, early indications show that rising temperatures here will have an impact on hospital admissions.
The Irish Heart Foundation says Ireland needs to be prepared for it, the public must also be ready for it and the healthcare system has to adapt for it.
To prepare future generations of doctors, the Royal College of Surgeons in Ireland has devised a curriculum on climate change and health for medical schools, in conjunction with Irish Doctors for the Environment.
The HSE said that climate change is one of the greatest threats to public health across the globe and in Ireland also.
It said it is working to prepare Ireland for extreme weather events.
The HSE said there is a climate change adaptation plan for the health sector including the impact of heatwaves.
It said it has developed a joint/HSE Met Éireann working group to prepare for the challenges.