As second level students finish up for the summer this week, uncertainty remains in some rural communities about the allocation of school bus tickets next September.
In east Galway, a number of parents paying for concessionary tickets said that it is now a lottery as to who gets on the bus.
School is out at the Holy Rosary College in Mountbellew, but for 26 pupils who came from a feeder school in neighbouring Abbeyknockmoy, there is still a question mark hanging over whether they will secure a seat on their local bus.
Eimear Loughnane said that her daughter was left without a place on the school bus last year.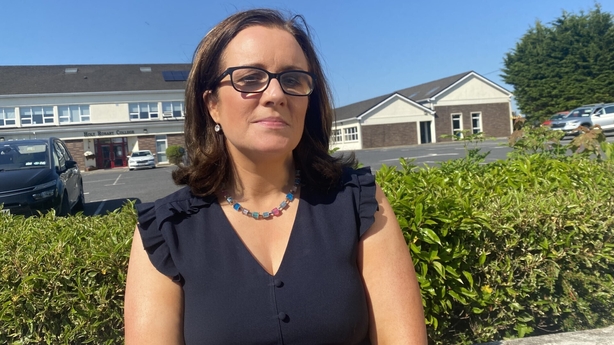 Therefore, she along with other parents were forced to arrange private transport to bring their children to school.
The parents eventually hired a bus at a cost of €850 per child for the year to get them to school in Mountbellew.
Now, the parents said they are facing the same "uncertain chaos" this coming September.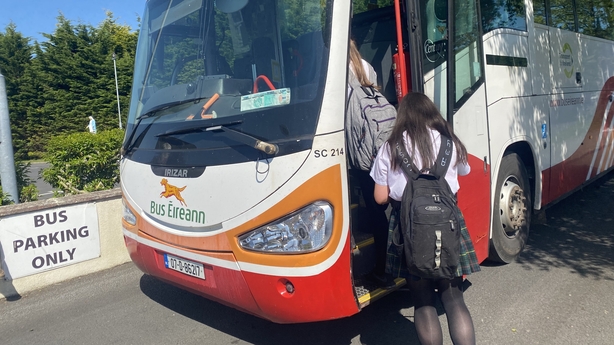 "When the Government announced free public transport for every child last year, we were refunded the €350 we had paid for concessionary tickets in April 2022," she said.
"Then just days before the start of the new term we found out whether we had been successful or not in getting a ticket. My daughter was one of the 26 in Abbeyknockmoy who lost out," she added.
"We were fortunate to have private bus hire but at a much increased cost. So instead of the Government saving us money, they're costing us far more than we were very happy to pay. The current scheme is just grossly inequitable," she concluded.
The other parents nod their heads and agree that neighbours are paying vastly different amounts for the same bus journey depending on who is accepted and rejected for tickets.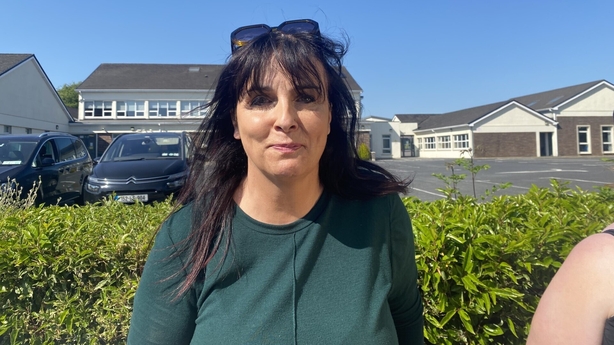 Lee Casey said she fared better than others.
"We won the lottery last year, but our neighbours didn't and these are extended family. Now I don't want to spend the whole summer worrying that we won't have the same luck this year," Ms Casey said.
The School Transport Scheme gives priority to pupils attending the nearest school to their home. For those who do not meet all the necessary criteria, concessionary tickets are allocated if there are seats available.
However, the increased demand for reduced price tickets to help with the cost of living has led to what parents describe as a lottery.
Where the number of applications for school transport on a concessionary basis exceeds the number of seats available, Bus Éireann determines the allocation of tickets using a computerised random process.
Martin King has two daughters attending Holy Rosary College in Mountbellew and said their school transport is now costing him €1,700 a year.
"The old scheme was capped at €400 so the Government policy to introduce so-called cost saving measures has really cost me dearly," Mr King said.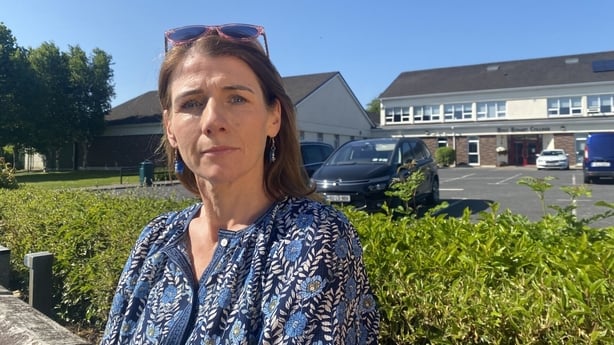 Joan McDermott said Abbeyknockmoy has been a feeder school for Holy Rosary College for over a decade.
"This is about rural communities connecting, and Abbeyknockmoy and Mountbellew are a good fit. Over 100 pupils from our village attend the Holy Rosary, which has 700 students," she said.
"I think it would be negligent of me, as a mother, to tell my children they cannot go to Mountbellew with all their friends. It would be a mental health issue to take them from here in order to be eligible for a bus seat," she added.
Minister for Public Expenditure, National Development Plan Delivery and Reform Paschal Donohoe said the school bus service currently caters for around 150,000 students coming and going from school every day.
He said reduced charges of €50 for primary students and €75 for secondary school students was an important intervention to help with the cost-of-living.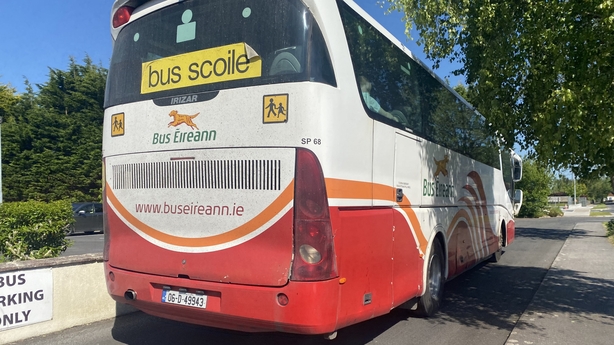 Galway East TD Seán Canney told the Dáil that school transport is ill thought out.
"At times parents were driving behind school buses with empty seats which were denied to their children. There is something seriously wrong with this failed, archaic system," Mr Canney said.
He is calling for an ongoing review of capacity to be completed urgently and said it is important to get the system right for the forthcoming school year.
The Department of Education said all students eligible for a school bus ticket are guaranteed a place.
It also said that the review of the School Transport Scheme, which has been ongoing since 2019, will be published shortly.
Bus Éireann said the deadline for fully paid-up fees for eligible students is Friday 9 June.