The latest study into ancient links between Ireland and Wales has sparked a debate as to the route taken by the first humans to arrive in Ireland.
The theory being put forward by some involved in the current Portalis archaeology project is that the first settlers in Ireland travelled from Wales.
The coastline was closer in prehistoric times and the water levels were lower.
It is known that it was often easier to travel by sea given dense forests covered land around 12,000 years ago.
The Irish Sea was a "prehistoric superhighway" according to Dr Martin Bates of the University of Wales Trinity Saint David.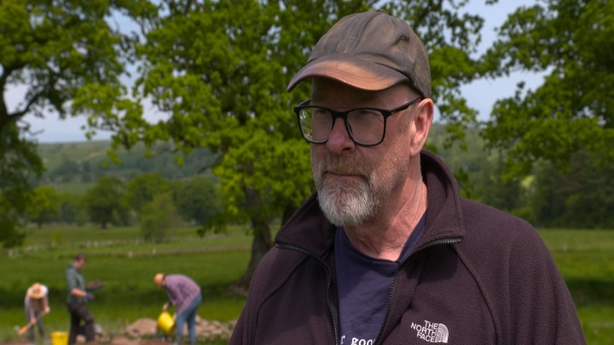 However, Dr Bates who is carrying out an archaeology dig in mid-Wales says they have not found any evidence of links between Ireland and Wales at that time.
He says the available evidence suggests that the first humans in Ireland travelled across the narrower crossing between Scotland and Northern Ireland.
Although much of the sea between Ireland and Wales was covered by ice during the last Ice Age, between 25,000 and 13,000 years ago, he says humans were not able to live in Britain and Ireland during that time.
However, evidence of human habitation in Ireland earlier than 30,000 years ago would suggest a Welsh route.
He says these people were Neanderthals and there is evidence of them being in Wales but not in Scotland.
A discovery in Co Cork suggested human activity there 33,000 years ago but Dr Bates says the evidence is contested.
The excavations on the Irish side for the Portalis project were carried out by the American team Geoarchaeology Research Associates.
Their findings which are due to be published within two weeks may shed further light on the issue.
Meanwhile, another project is developing a pilgrim path between Ferns, Co Wexford and St Davids in southwest Wales.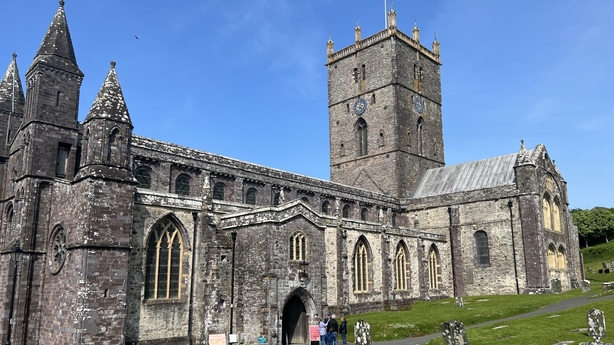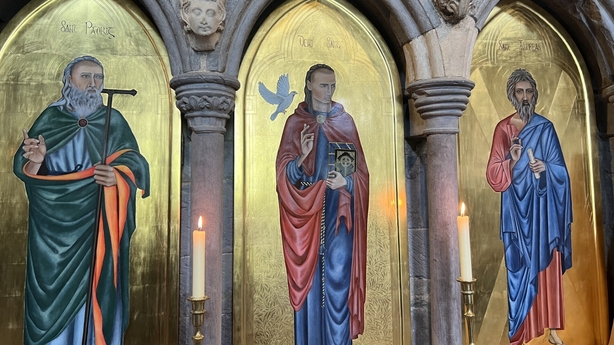 Dean of St David's Cathedral Very Revd Sarah Rowland Jones says that St Aidan travelled from Ireland in the sixth century to study under Wales' patron saint St David.
He then returned to Ireland to found Ferns Cathedral.
Links between Wales and southeast Ireland at that time are well documented, she says, and archaeological finds suggest that Whitesands Beach was the port for the Pembrokeshire area then. Fishguard which is nearby has since taken over.
The pilgrimage route which is being developed under the Ancient Connections project will involve a 100km walk in Co Wexford from Ferns to Rosslare, followed by a ferry crossing and a 60km walk from Fishguard to St Davids.
The Irish route is expected to be open for individual walkers next year.
Portalis, Ancient Connections and another linked project Ports, Past and Present represent the last such EU-funded programmes for Wales and will end in July.
The link between St Aidan and St David Will be celebrated during the Ferns Festival on 4 June.