South Korea's Asiana Airlines has stopped selling some emergency seats following an accident in which a passenger opened an emergency exit mid-air, the carrier said today.
The incident took place onboard a A321-200 plane, which was carrying nearly 200 passengers as it approached the runway at Daegu International Airport, about 240km southeast of Seoul.
The plane landed safely but several people were hospitalised. There were no serious injuries or damage.
Starting today, the 31A and 26A emergency seats on its 14 A321-200 jets will no longer be offered for sale, the carrier told AFP.
"As a safety precaution, this measure will apply even if the flights are full," it added.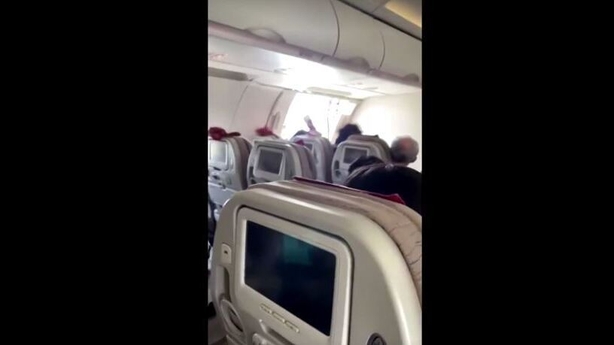 The man was detained by authorities in Daegu for allegedly breaking aviation security laws. He faces up to ten years in prison if convicted.
The man, in his 30s, told Daegu police that he had wanted to get out of the plane because he was feeling "suffocated" inside the cabin.
He also had been under stress from being unemployed, authorities said.
A nearby passenger captured footage of wind blowing through the open door, with fabric seat-backs and passengers' hair fluttering wildly as several people shouted in shock.
A South Korean court issued an arrest warrant today for the passenger who opened the door minutes before it landed in Daegu, Yonhap News Agency reported.
The man was detained on landing on Friday after opening the door when the A321-200 plane was about 700ft (213 metres) above the ground, causing panic onboard.
The Daegu District Court issued the warrant for him on charges of violating the Aviation Security Act, saying there was a risk he may try to flee before trial. The warrant allows police to keep him in custody longer.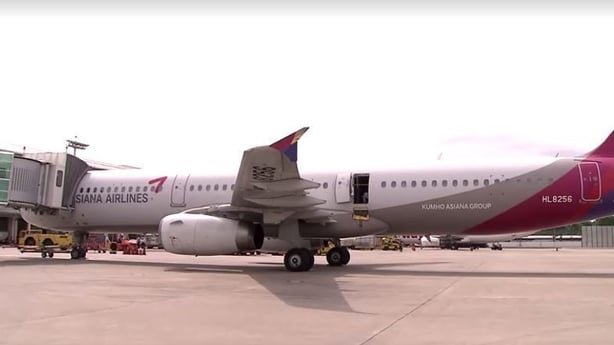 He was not charged at the hearing. Officials gave the man's last name as Lee but not his full name, as is usual custom.
Mr Lee said he opened the door because he wanted to get off the plane quickly.
"I feel really sorry for the kids," he told reporters as he was escorted to the Daegu court for a hearing on today, apparently referring to students who were on board and taken to hospital with breathing issues.
They were all discharged after about two hours, a fire department official said.
A South Korean Transport Ministry official said on Friday that it was possible to open emergency exits at or near ground level because the pressure inside and outside the cabin is similar.