The Government has been warned that delays in providing accommodation for those seeking International Protection could fall short of the minimum standards of the European Convention on Human Rights.
The Council of Europe Commissioner for Human Rights, Dunja Mijatović, said the exposure of often traumatised people to cold, rain, hunger and distress has serious consequences for their human rights.
The commissioner recently wrote to the Taoiseach, the Minister for Housing and the Minister for Integration, calling on the Government to develop a more sustainable system to accommodate refugees.
She said the Government response should link the needs of international protection applicants to the State's wider policy on affordable housing.
The commissioner believes this would reduce the risk of sudden capacity issues and would help relieve the sense of agitation and fear among the public.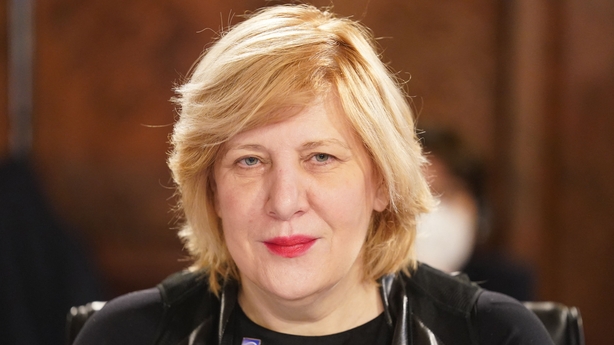 She warned that a growing sense of unease about the accommodation for asylum seekers may be contributing to an anti-refugee sentiment which led to what was described as a "number of worrying incidents" recently.
In his written response to the commissioner yesterday, the Taoiseach said communities across Ireland had demonstrated great solidarity to those who come here.
Leo Varadkar said there are a small minority whose intentions are to create division and engage in intimidation.
Mr Varadkar added that while the current situation falls short of what is required, the Government was working tirelessly to secure all forms of accommodation.
"Due to the sheer scale of the numbers arriving, in the midst of a pre-existing housing shortage in Ireland, there have been particular difficulties in sourcing sufficient amounts of accommodation to meet the increased demand," the Taoiseach wrote.
"The Government recognises the need to listen to and communicate with local communities as new accommodation centres are opened and is working to develop a more effective method of sharing the necessary information."
The Council of Europe comprises of 46 countries and its role is to promote and protect human rights in Europe.
Speaking on RTÉ's News at One, the head of the Irish office of the United Nations High Commissioner for Refugees Enda O'Neill echoed Ms Mijatović, saying that the shortage of accommodation is contributing to anti-refugee sentiment.
Mr O'Neill said the letter was a helpful intervention as it draws attention to the challenges and calls on the Government to take action.
He blamed overreliance on the private sector as one of the reasons why the Government is in this situation.