As student in his 20s, Padraig Schaler embraced a love for travel and adventure.
Like many so many others of his age, he went to the United States on a J1 visa during his final year in college.
His life changed forever when one morning, on his way to work, he was knocked off his bike and suffered a severe acquired brain injury.
As the family scrambled to get to the US, the outlook was not great according to his sister Maria, but Padraig pulled through.
Now in his thirties, he is at home with his family where there is a lot of love, laughter and resilience.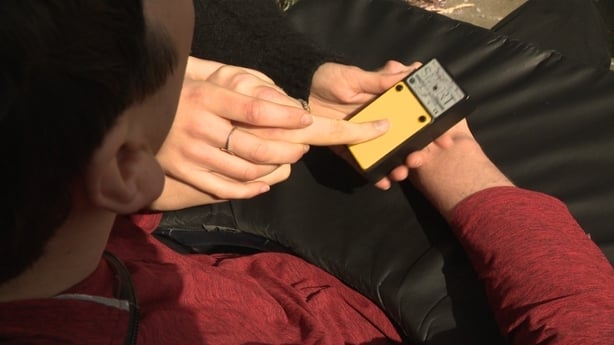 Padraig is unable to verbalise his wishes but he communicates in other ways; including by pressing a buzzer with his index figure to reply to questions.
One for yes, two for no.
Or one if he does not agree with you, five if he wholeheartedly agrees.
If he wants to tease his younger sister, he will leave his finger pressed on the buzzer with a hint of a smirk.
Maria says the introduction of the Decision Support Service - which will give Padraig full autonomy over his life - cannot be underestimated.
She cites problems they have faced in the past.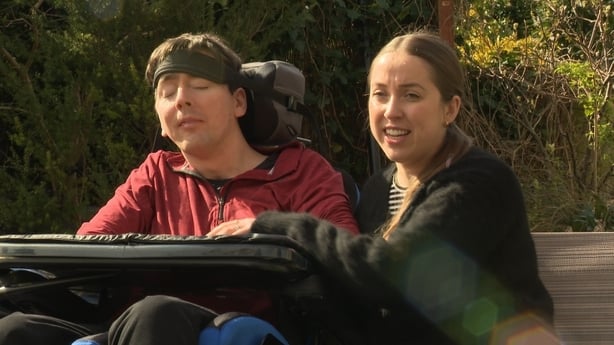 Having a German father enabled Padraig's to get initial care in Germany following the accident, but when the family returned to Ireland, the doctors here said he should be put on anti-seizure medication.
Padraig did not have epilepsy.
"We showed them the documents from Germany," according to Maria.
"We had them translated and they wouldn't accept them, so it wasn't our decision to make at the time.
"And now there's no fear that sort of thing can happen again.
"Padraig sometimes can have a little bit of difficulty swallowing. He has a brain injury and sometimes there is a little bit of a challenge there, but you don't want to be peg fed if you know you can eat as well.
"So before, there might have been a fear that a speech and language therapist might come in and say, you know, he needs to be peg fed and that's it, decision made.
"But now we know that it's up to Padraig. He can eat and that's his decision, and that can't be taken away."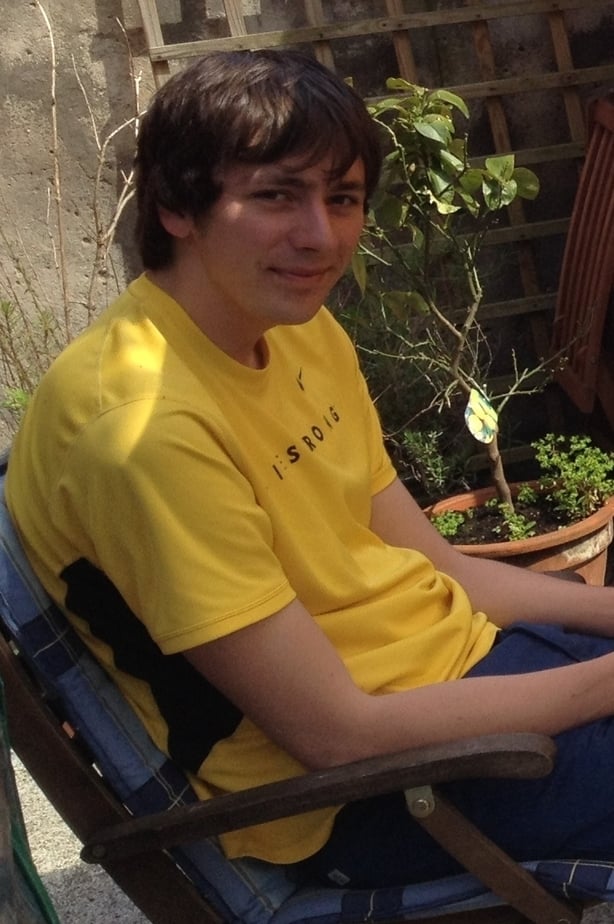 Sitting in the back garden holding her brother's hand, Maria says the Decision Support Service means everything to her brother and the family.
"It takes so much fear away and I think it's it's empowering for you as well Padraig," Maria said.
"It means a lot that you can make decisions for yourself, because I think that's one of the most important things in life is to have the power to make your own decisions."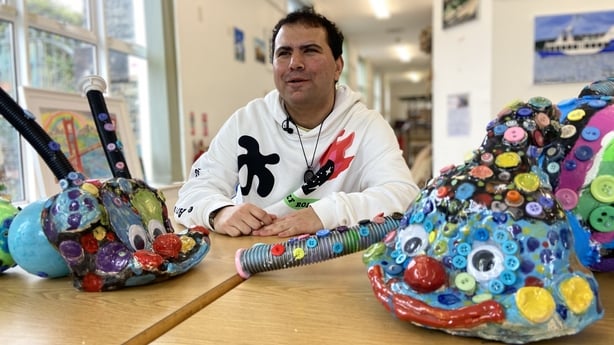 Florin
Making decisions is also important for Florin Nolan, who has mild autism and Asperger's.
Originally born in Romania and adopted in 2000, Florian lives in Cobh in Co Cork with his mother. His father passed away five years ago.
Florin says he found the sadness of the loss difficult but that he takes comfort knowing his dad is looking down on him from heaven each day.
The 24-year-old has a personality as colourful as the ceramics and paintings he creates. He plans to open his own art studio in the future.
He acknowledges that he already has a lot of support around him and that his mother is his biggest advocate but he still faces hurdles.
"My mother blocked my bank account by mistake and we were trying to get back in, but we rang a lady on the phone," Florin said.
"And the lady was asking me too many complicated questions and my mum helped me to answer.
"And the woman said he needs to answer, not you and my mum got really cross and I was very cross too because I would hate when I'm an adult and I don't know my bank details.
"It's only my mother that knows them and she helps me do it. And I'm delighted that she helped me. But this woman didn't let that happen and it was very discrimination (discriminatory)."
The Decision Support Service will mean Florin's mother will be legally able to assist him when dealing with banks and other services, if he so wishes.
"I'm very good with choices. To be fair, my mum was a good advocate to me as well," Florin said.
"I know how to be assertive. I know what choices I want. You know it's very important."
---
Read more: New assisted decision-making law coming into effect
Mental Health Commission welcomes start of assisted decision-making act
---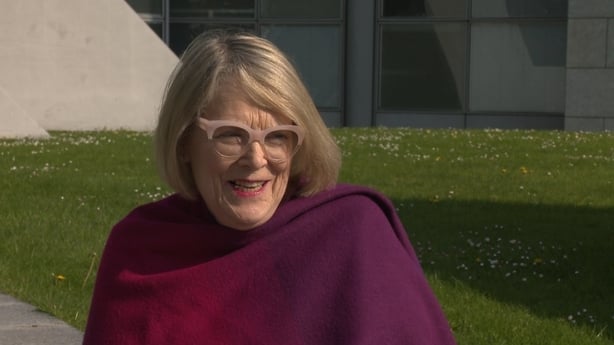 Helen
Diagnosed with Alzheimer's disease 11 years ago, Helen Rochford-Brennan points out that there were no supports for her as a woman in her fifties being told she had a progressive disease.
"Back when I was diagnosed, there was no pathway of care," she said.
"There was nowhere for me to go. There were no no directions as to what you could do or where you would get help."
Helen arrives for her interview with her travel support Carmel Geoghegan who works with Dementia Ireland.
Both agree that the Decision Support Service is long overdue.
"We had no systems in place in Ireland, our rights didn't matter, whether we were older or younger with the illness, or without it," Helen said.
"There wasn't the hope and pathways that we needed to live our lives and know that we could get help and reach out and not have our rights violated."
On the advice of her doctor, Helen got involved with Western Alzheimer's, but she was too young at the time so she got involved in research with Trinity College on cognitive rehabilitative therapy which centered on Helen rehabilitating herself and getting on with her life again.
"It wasn't all doom and gloom, there's life to live and enjoy and that's what it taught me," she said.
"Using whiteboards, sticky notes everywhere, using my diary again, doing brain exercises, going back out into the community, not being afraid to tell people you have the illness because there was such stigma around it then.
"It's there today but the stigma today is around lack of education and understanding of the different levels and types of dementia."
Helen says that aside from the Alzheimer's, she is now an older person and people her age need to have plans in place.
"We deserve all the supports that we need, but it is going to be something that is going to be a major change in this country," she says.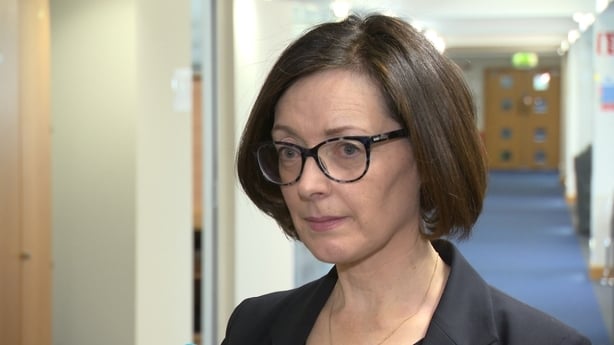 Estimates suggest that there could be as many as 220,000 people living in Ireland who have capacity-related difficulties and who may become users of the DSS.
Based on that figure, it is estimated that one in 20 adults could have an active arrangement registered with the DSS, and that one in every two people will interact with the DSS in their lifetime.
The Mental Health Commission which established the DSS has stressed that the service is available to all adults, which includes any adult in a position to plan ahead.
Considering the Act underpinning DSS dates back to 2015, the Director of the Service Áine Flynn agrees that it has been a long time coming.
However, she says people should take their time considering what is on offer and what will work for them.
"Everything that we're doing is in effect new," Ms Flynn said.
"So I would ask people to bear with this and feedback will be important that we know that we are serving our purpose."