A three-week public tender process has opened for the sale of boats removed from inland waterways over the last few months.
The vessels were recovered by Waterways Ireland, as part of its remit to maintain and oversee navigation on the country's lakes, rivers and canals.
Now, they are being offered for sale to the highest bidder, across a total of ten lots.
Public viewings of the boats and barges were held today in counties Offaly and Tipperary.
Among the items on offer, a 60-foot double hull steel barge, which sunk on Lough Derg last July. It was recovered and taken into storage by Waterways Ireland and has generated a lot of interest from the commercial sector.
"The reality is that most of the boats that we're offering for sale will need some tender loving care, before they're back in a seaworthy condition," said Paddy Harkin, Inspector of Navigation with the agency.
"They would require some investment by the owners but most of them are viable options for people who have the time, interest and money to invest, into putting them back on the water again."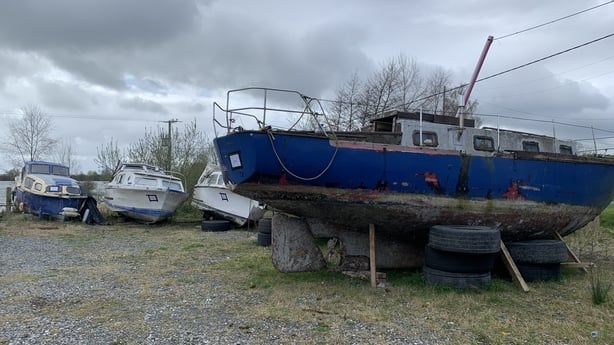 And that potential was apparent to those attending today's public viewing at Shannon Harbour in Co Offaly, with prospective uses ranging from sailing to living accommodation.
Brian Oman, from Portlaoise, was among the prospective purchasers who turned up today. He described the buzz of refurbishing boats as being addictive, and spoke too of the possibilities for people to live aboard refitted vessels, as a means of saving money on rental accommodation elsewhere.
Conor Smyth from Dublin agreed, saying that such projects were time consuming and sometimes costly, but ultimately hugely fulfilling.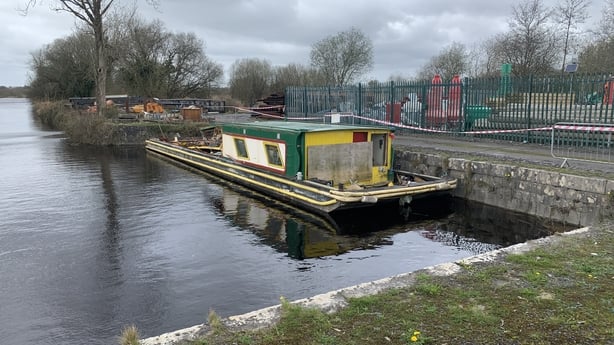 After viewing the lots on offer, interested parties are invited to submit sealed bids to Waterways Ireland, by post only.
They will be accepted until 21 April, when the highest offer for each boat will secure it.
In the last such bidding process, offers ranged from €50 to €8,000, with vessels selling for an average of around €2,000.