A UK crime boss who is suspected of supplying Christy Kinahan, the founder of the Kinahan Organised Crime Group, with a false passport has admitted he supplied false passports to other major criminals including drug traffickers and murderers.
Anthony Beard, 61, along with two other British men, 67-year-old Christopher Zietek, who spent time in Ireland, and 72-year-old Anthony Thompson were part of a gang that provided fraudulently-obtained genuine passports (FOGs) to organised criminals over a five-year period.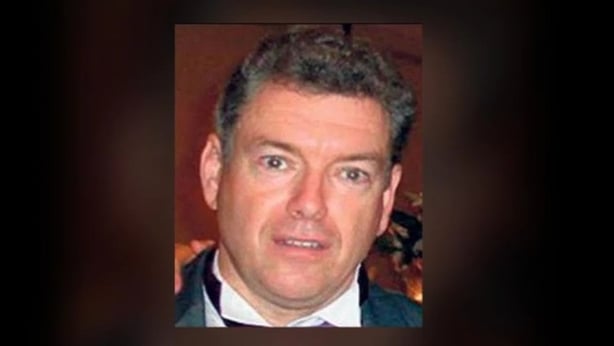 The gang was dismantled following a covert surveillance operation and international investigation led by the UK National Crime Agency.
The criminals paid between £5,000 and £15,000 for these "highly sought after" documents, which were issued authentically but applied for using false information.
The fake passports enabled criminals to operate abroad.
Among those who got false passports from the gang were Glasgow murderers Jordan Owen and Christopher Hughes, Liverpool drug trafficker Michael Moogan, who was jailed for 12 years today, Manchester fugitive David Walley, and suspected Scottish drug traffickers Barrie Gillespie, Jamie Stevenson and James White.
Beard, who pleaded guilty to fraud offences, also faces further charges in relation to FOGs used by other major transnational criminals, including Christy Kinahan, and firearms trafficker Richard Burdett.
The NCA's investigation, codenamed Operation Strey, started in 2017.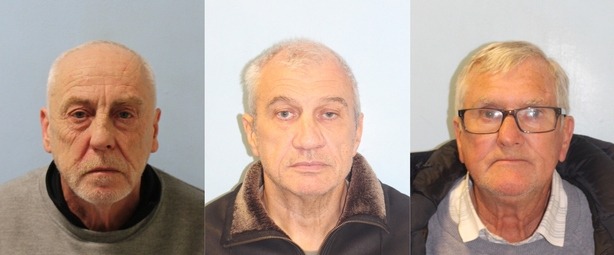 The gang exploited vulnerable people – often with drink or drug problems – who were around the same age as their criminal clients and with similar facial features.
They were paid for providing their expired passports, and their details were used to apply for new ones but with photographs of the criminals.
The gang also paid others to counter sign passport applications.
Beard, from Sydenham in London, was an expert in FOGs, and NCA officers believe he had been procuring them for 20 years.
He was involved in every aspect of organising and applying for the passports, including collecting application forms and planning the details to be provided by the applicant and the counter-signatory.
His fingerprints were found on many of the forms, and the contact numbers he included were for numerous 'burner' phones that he operated.
Handwriting experts established that Beard completed most of the application forms, and a voice recognition specialist determined that he called the UK Passport Office to chase up applications pretending to be the people named on the forms.
Zietek, who was formerly known as Christopher McCormack, and was believed to be an enforcer for the Adams crime family in London, split his time between the UK, Ireland and Spain.
He acted as the FOG broker and exploited his criminal connections to obtain clients for the crime group.
The NCA captured audio recordings in Zietek's house of incriminating conversations with Beard and others about the application processes and their customers.
Officers also observed meetings with identity donors or counter-signatories. They analysed mobile phone and cell site data and deployed undercover officers to deliver some of the passports.
Zietek and Beard were arrested during coordinated NCA raids in October 2021.
The NCA identified the false identities Beard and Zietek were using and says many fugitives have now been caught all over the world.
Thompson, from Sutton, Surrey, who was also found guilty today, worked for Zietek, doing everything from chauffeuring him to criminal meetings to performing necessary tasks for the brokering of FOG passports.
He also met Beard when Zietek was abroad.
A FOG passport and several photographs of FOG customers were found at his home.
All three will be sentenced later at Reading Crown Court.
Meanwhile, a 43-year-old man who admitted he applied for a false passport which was used by the Kinahan Organised Crime Group's leader Daniel Kinahan is awaiting sentencing in Ireland.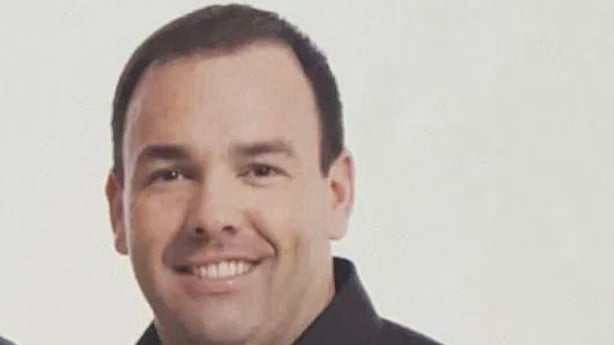 Seamus Walsh from Mountainview Crescent in Dundalk was paid €2,000 after he said he was approached by a man he did not know who was "a member of the travelling community."
The passport was secured in the name of Daniel Kinahan.
Walsh was a drug addict at the time
He will be sentenced at Dundalk Circuit Court next month.