An exhibition of so-called 'Paddy Portraits' has opened in New York to coincide with the city's St Patrick's Day festivities.
The outdoor exhibition - in front of Grand Central Station - features portraits of 50 men from across Ireland named Paddy, Pat, Patrick, Padraig and Padraic.
Irish artist Ross O'Callaghan came up with the idea for the project three years ago, with the aim of "challenging the global stereotype of the 'Irish Paddy'".
He said: "This project seeks to tell the true story of the Irish male experience in contemporary Ireland - not the stereotype - through personal stories and lived history across several generations of Paddies, looking at how much has changed and the values have stayed the same."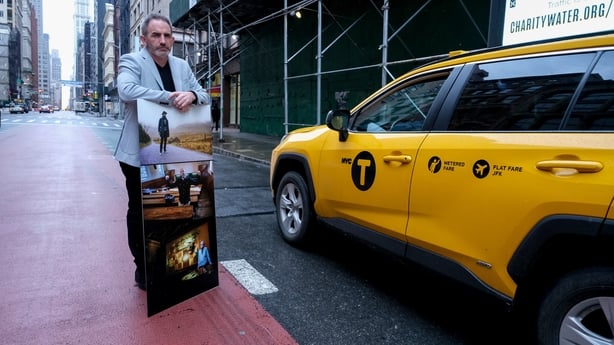 Comedian and TV personality, Patrick Kielty, golfer Padraig Harrington, and boxer Paddy Barnes are among the more famous names to feature in the exhibition, which has been supported by Tourism Ireland and the Irish Consulate.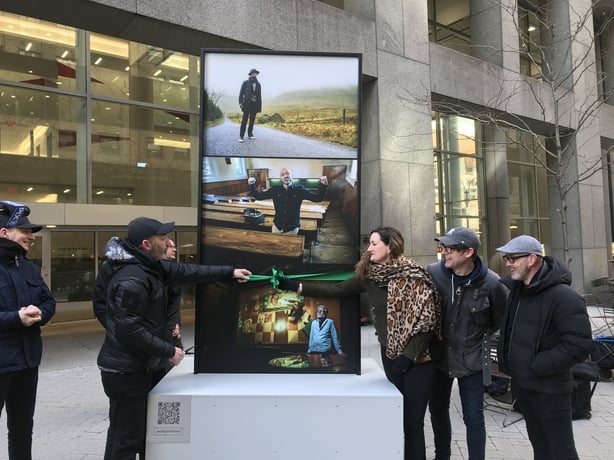 Deputy Consul General of the Irish Consulate in New York, Dermot Fitzpatrick, said: "Nowhere does St Patrick's Day like New York but sometimes we do face the stereotype of the drunken Irish, as we've seen recently in the media.
"But the Irish impact here is so much bigger than that. Our cultural footprint is way out of proportion to our size. This exhibition further challenges stereotypes. These portraits show a diverse, vibrant Ireland. The exhibition is ambitious, innovative and it reflects who we really are."