Businesses are being urged to separate all of their waste, following new regulations by the Department of the Environment, which were published earlier this month.
Under the rules - which take effect in July - waste collection companies will be required to provide green, brown and residual waste bins to all their commercial customers, and they will be obliged to ensure that the cost of recycling and the disposal of bio-costs businesses less than disposing of municipal waste.
The Department of the Environment hopes that improved waste segregation in the commercial sector will make a significant contribution to achieving Ireland's EU recycling targets.
Ireland targets under the EU Waste Framework Directive for recycling 55% of municipal solid waste by 2025, rising to 60% by 2030. The most recent figures from the EPA show that a rate of 41% was reached in 2020.
Research published by the Environmental Protection Agency found 70% of the contents of the average commercial waste bin could be diverted to recycling.
The Department of the Environment says this represents a massive loss of potentially recyclable material.
The waste management regulations mean that collection companies will now be required to provide three bins: residual; mixed dry recyclable; and bio-waste bin to their commercial customers.
All collected waste must then be weighed and price plans must ensure that the cost to the commercial customer for recyclable or bio-waste is less than the disposal cost for municipal waste.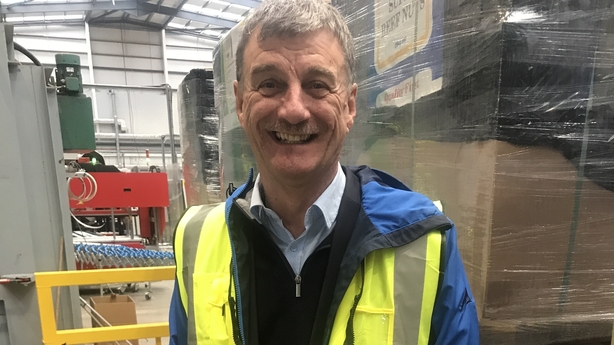 Seamus Clancy, CEO of Repak explains: "Heretofore there wasn't a regulatory framework in place for the segregation of commercial waste and for it to be collected as part of a three-bin system. Today's legislation brings about that, so from here on out, all commercial businesses will have to be provided with a three-bin system by the waste sector and businesses are mandated to separate the waste."
He said this made huge commercial sense if implemented correctly: "You save money but also you help Ireland Inc achieving the recycling targets that we must all collectively do, to bring about the change necessary to support our environment."
He said Repak was available to support businesses to help them segregate waste in a cost-effective way, adding all businesses would have to adapt, especially small businesses without large amounts of space, but he added: "You have to put a system in place, it can't be out of sight, out of mind."
One small business that struggles with space is Beauty Time salon in Dún Laoghaire. Co-owner Elizabeth Shaw says whilst she welcomes more recycling, it isn't always easy for people in that industry which throws away a lot of waste like used tissues, wax strips, oil and nail products.
"The more recycling we can do the better. We always try to recycle as much of our stuff as we can, but it can be difficult with our safety protocols of never double dipping with wax spatulas, always changing the couch cover between each client, so we do go through a lot of product... and we do unfortunately have to black-bin a lot of our product."
She says she is not overly concerned about pay by weight as a lot of what they throw away is relatively light, but she adds: "All of our bills for pretty much everything, have gone up a lot in the last couple of years."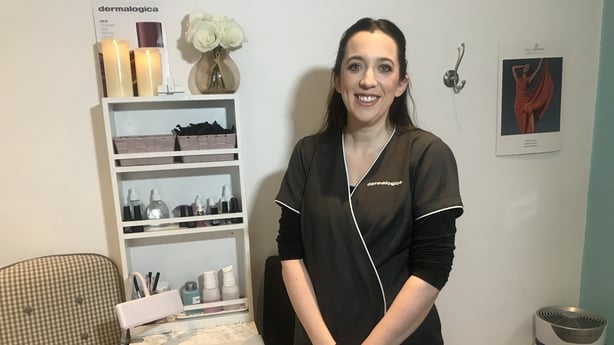 In a larger business, Dermot Dooley, Operations Director with NPP says his company which sells flexible packaging to businesses, has managed to turn recycling into a revenue stream on site, by bailing and selling excess cardboard, plastic and wood.
Whilst this kind of clean recycling isn't available to all companies, he says most businesses will save money by recycling more and diverting more waste away from landfills and expensive skip hire.
His advice to other businesses is: "Start with small steps, just segregate. If you break it into different streams, it's not that difficult and once people get used to it, they've got the places to put it in, then it's easy to bail it."
He said working in a packaging company, they were particularly aware of the waste generated: "I think we're conscious because we're in the packaging business of what packaging actually generates... we have to set an example, we can't be laggards in this."
When incentivised charging for waste collection in the commercial sector comes into effect this summer, it will bring it in line with the residential sector, where pay by weight charges have been in place since 2017.
Commenting on the regulations, the Minister for the Environment, Climate and Communications, Eamon Ryan, who is currently on a visit to China and Hong Kong said: "The introduction of incentivised waste collection in the residential sector has proven very successful, and I am confident that the commercial sector will embrace these changes and help Ireland to meet our EU targets for recycling and landfill."
Construction and demolition waste is still not being segregated properly, according to the Environmental Protection Agency and this will be next to be addressed.
The Department of the Environment says it represents one of the most resource-intensive forms of economic activity and says more re-use and recycling in that area would has "significant potential to improve Ireland's circularity rate as a whole".
To this end, a new Circular Construction Roadmap to help guide the industry is being compiled.
It's being put together by members of Construction Sector Group, set up to promote dialogue between government and industry. It is being chaired by the Department of Public Expenditure, NDP Delivery and Reform.
The Roadmap will be submitted to the Government before the end of this year.