A special reunion was held in London today to remember the visit of the England rugby team to Lansdowne Road at the height of the troubles in 1973.
Both Wales and Scotland had refused to travel over the previous year throwing the future of the championship into doubt.
The English team were given a standing ovation in Dublin.
A special dinner held in the Irish Embassy in London on Tuesday to mark the 50th anniversary was attended by members of both teams.
Mike Gibson who played Centre for Ireland during an international career lasting from 1964 to 1979 said the Irish team then could have won the Grand Slam in 1972 but he said "it was not to be".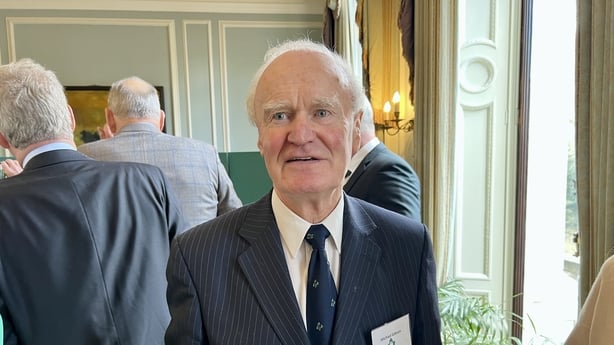 Wales and Scotland cited the security situation in Ireland after Bloody Sunday as the reason they would not travel over that year.
The Five Nations Championship was not completed that year.
We need your consent to load this rte-player contentWe use rte-player to manage extra content that can set cookies on your device and collect data about your activity. Please review their details and accept them to load the content.Manage Preferences
Willie John McBride who played Lock from 1962 to 1975 said if England had not travelled over to Dublin the following year the future of the competition would have been in doubt.
"The big worry in Ireland was because we didn't have the numbers other countries had, that we would be left out on a limb."
The English team stayed at the Shelbourne Hotel under tight Garda security and were encouraged not to go outside.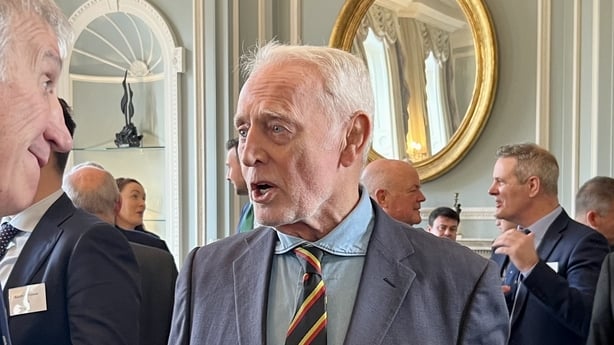 Tony Neary who played as Flanker for England from 1971 to 1980 said the welcome of the crowd "made all the security, all the decisions worthwhile".
"Just to feel we were in the company of fellow rugby players rugby supporters, great people. It didn't matter if you were English or Irish at that stage as we hadn't kicked off."
The Irish team went on to beat England by 18 points to 9 but the championship ended in a five-way tie with each team losing their two away games.