Hundreds of people have attended an event in Co Dublin to celebrate the annual Hindu festival of colour.
Holi marks the end of winter and start of spring and in the Hindu community it also symbolises the triumph of good over evil.
Up to 2,000 members of the Indian community in Ireland were joined in Adamstown by local people and members of other communities.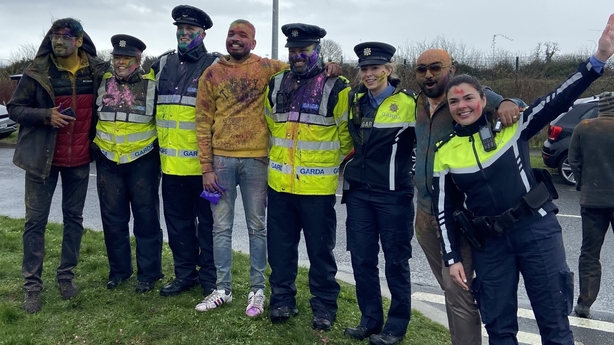 As part of the festivities, it is custom for people to throw brightly coloured powder into the air and over each other, to signal the arrival of spring.
It provided for a splash of colour on what was a rainy day in the capital, with the cold and wet weather failing to dampen the spirits of those who turned out.
Food also played a big part in the harvest festival, with people exchanging traditional dishes.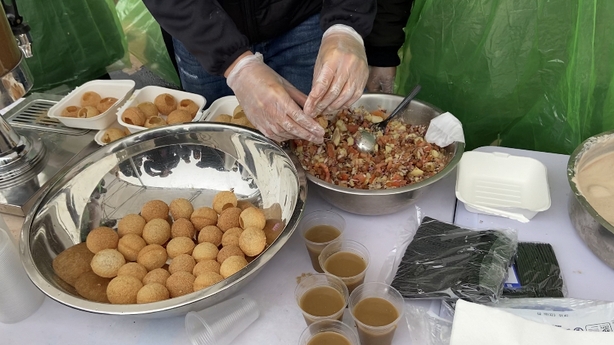 President of the Vedic Hindu Cultural Centre of Ireland Dr Heman Kumar, organiser of the event at the Adamstown Youth and Community Centre, said it is a "very, very important" festival.
"Holi represents a festival of colour and a festival of spring as well. We are supposed to leave the winter behind and the spring starts coming on.
"Spring is always very colourful and that's why it's known as festival of colours," he said.
Dr Kumar said it is a long standing tradition which is many centuries old, with people hoping for prosperity and good fortune in the months ahead.
He said "as per the scriptures, this thing started around the 8th or 9th century."
Taoiseach Leo Varadkar who joined in the colourful celebrations was among the dignitaries in attendance.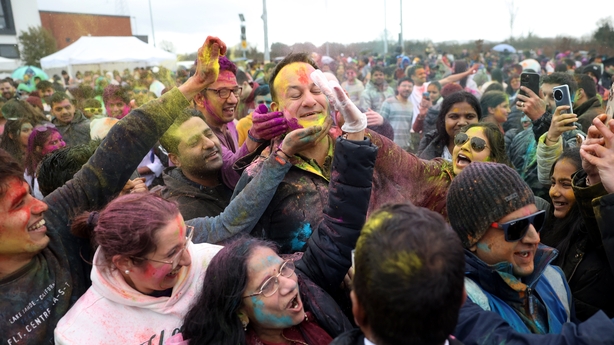 In an address to the crowd, Mr Varadkar said "thank you all for bringing so much more colour and life to Ireland."
"Happy Holi, enjoy the day," he added.