More than 11,000 health workers are still waiting to receive the €1,000 pandemic bonus which the Government promised to give to those who worked on the frontline during the Covid-19 crisis.
New figures obtained by RTÉ News show that, while the vast majority of people directly employed by the HSE have been paid, thousands of non-HSE staff including agency workers and nursing home employees are continuing to wait for the support.
Health Minister Stephen Donnelly announced the plans for the once-off bonus in January 2022.
Like in other countries, the payment was meant to be a "thank you" to people who put themselves at risk during the pandemic.
While a number of delays occurred last year amid initial disagreement over which groups should be entitled to the support, the HSE has confirmed the vast majority of HSE staff have now received the payment.
This includes 89,025 approved pandemic bonus applications among HSE staff and a further 52,687 applications from people working in section 38 groups such as voluntary hospitals - a combined figure of 141,712 people.
However, while 48,704 non-HSE employees including agency workers and nursing home staff have also been paid, the HSE has confirmed to RTÉ News that 11,200 applications are continuing to be assessed.
A HSE spokesperson said the non-HSE employee applications are being assessed by an external company called KOSI Corporation, which was contracted by the HSE to help address the situation in October.
However, the spokesperson declined to give a deadline for when the final payments will be made, saying in a statement: "It is not possible to give an end date as the process is on-going."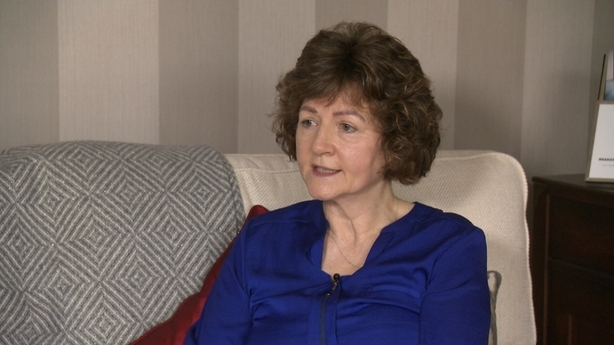 KOSI Corporation said all queries should be addressed to the HSE for a response.
One of the people affected by the situation is 63-year-old Dublin grandmother Helen Murphy, who worked as an agency nurse for Nurse on Call in two separate Covid-19 units during the pandemic.
Under pandemic bonus rules, in order to be eligible for the payment an individual needs to have worked more than 135 hours in a Covid-affected service between 1 March 2020 and 30 June 2021.
Documents seen by RTÉ News confirm Ms Murphy worked far in excess of the 135-hour stipulation during the period in question, and in January this year was signed off on by the Nurse on Call agency to receive the money.
However, in correspondence as recently as Thursday 9 March, Ms Murphy was told there is still "no specific date for payment".
Sinn Féin's workers' rights spokesperson Louise O'Reilly said the situation is unacceptable and needs to be addressed.
She said the HSE the current situation "is not good enough" and that a clear deadline needs to be given for when the last of the pandemic bonus payments will be made.