Cross-border trade between Ireland and Northern Ireland hit a record high in 2022, generating more than €10bn for goods alone.
InterTrade Ireland said that cross-border trade has continued to grow year on year.
It's expected that when services are taken into account, that figure will be in excess of €12bn up until the end of 2022.
Last year's figure is a significant increase in cross-border trade when compared to the €7.7bn generated in 2020.
A major conference focused on cross-border trade took place in Dundalk, Co Louth today.
It is the 7th such conference post-Brexit and comes just a week after the new Windsor Framework deal was agreed between the EU and the UK.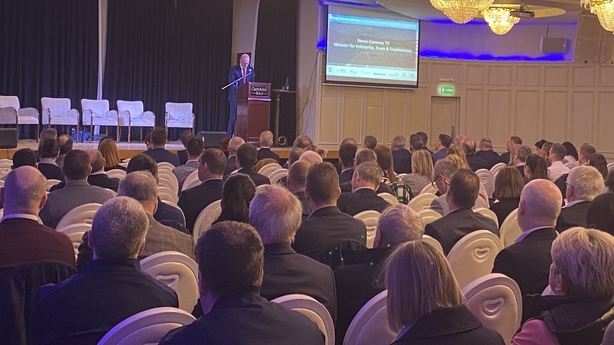 Minister for Business Simon Coveney attended the event, organised by the Dundalk and Newry Chambers.
Mr Coveney said that the proposed Windsor Framework agreement "sends out a signal to the rest of the world that Northern Ireland is in a unique economic position" of being able to trade freely with the UK and the EU, but he said it would also benefit the border region more generally.
He said it would have "enormous spillover impacts in a positive sense, into the border counties as well south of the border, in terms of the opportunities that can come from that from a trading perspective".
Mr Coveney said that cross-border trade was a huge part of the all-island economy, generating about €10bn a year.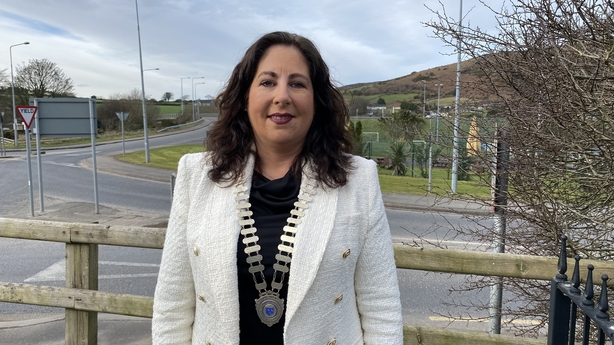 "That can continue to grow with increased interest by international investors, by multinationals, in setting up manufacturing and trading facilities in Northern Ireland to trade into the EU, but also into the UK. I think for Northern Ireland, but also for North-South cooperation, that's a hugely positive thing", he said.
InterTradeIreland, the cross-border body set up under the Good Friday Agreement to help small businesses in Ireland and Northern Ireland to explore cross-border markets, was on hand to highlight different supports available to businesses in the region.
Director of Trade Colin McCabrey said that growth in trade is down to a number of reasons, including companies changing practices during Covid-19 as well as a changing consumer demand for responsible and local sourcing.
He said that the deal has still to be passed and it was still working through the detail on the Windsor Framework and that there was "a lot still to be defined".
Mr McCabrey said that the key thing for the organisation was to have necessary supports in place to "help businesses live with whatever the consequences should there be friction or not, we are here as an independent source of information and advice".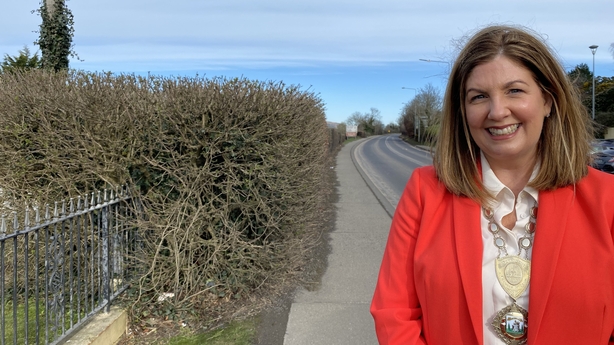 Last week, British Prime Minister Rishi Sunak said that the Windsor Framework could make Northern Ireland the "world's most exciting economic zone" and President of the Dundalk Chamber of Commerce Una McGoey hopes the wider border region will see the benefit of that too.
"Where we are located, there is going to be a massive opportunity for foreign direct investment to come in. For workers we've got a great workforce, a very education-based workforce, we have DKIT, so a workforce that could work north or south", she said.
She said that the M1 corridor, which includes Newry, Dundalk and Drogheda, provides great economic opportunity with great geographical reach for cross-border trade.
President of the Newry Chamber of Commerce and Trade Julie Gibbons said that cross-border trade is essential.
"It's just built into the fabric of everything we do", she said.
She described the Windsor Framework as "pragmatic" and "business-centric".
The DUP is still engaging in discussions with the British government about the deal that was negotiated with the EU.
It has indicated it could take up to another month for it to come to a decision on it's stance on the framework, as it awaits a report from a panel to inform its decision.
Ms Gibbons said that she would encourage the DUP to "look at how positive an opportunity this could be to the whole of Northern Ireland Inc, in terms of the opportunity to enhance productivity and the lives and living standards of everyone in Northern Ireland, regardless of what their political beliefs are".
Minister Coveney said that there was "cause for optimism at the moment" and a hope that the institutions of Northern Ireland can be re-established on the back of the Windsor Framework and the discussions that are ongoing between unionist parties and the British government.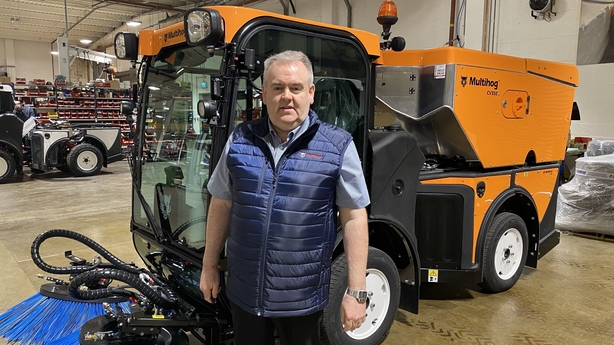 For Dundalk machinery manufacturer Multihog, cross-border trade doesn't require a second thought.
The company which makes maintenance vehicles including street sweepers, imports all of it's processed steel from Northern Ireland.
The component parts cross the border three times during the manufacturing process before the finished product is ready to be exported to 40 countries around the world.
Technical Director at the company Gerry McHugh said that Multihog was very dependent on trade with Northern Ireland - "without steel we can't make anything", he said.
From a business perspective, Mr McHugh said of the Windsor Framework that "any agreement that removes or reduces trade barriers or red tape will be very positive for business" and he hopes it means Multihog's processes remain seamless.
He anticipates that the steel they buy will go through the "green lane" under the framework, as it will be sent from the UK as a raw material to their supplier in Northern Ireland.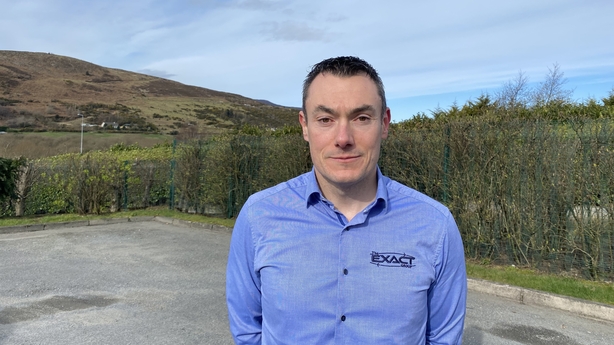 The supplier then cuts the steel before sending it south of the border to Dundalk.
"Doing business with Northern Ireland is vital for us, and it's vital that it is seamless", he said.
Just a few minutes away in Newry, Co Down, Ronan Callan of the Exact Group is also hopeful.
The company has two strands, a precision engineering business that manufactures parts for the aerospace and medical devices industries and an agricultural business where they manufacture a feeder to be used in milking parlours.
He said that 70-75% of the agriculture business is trade with the south and so freedom of movement and trade is enormously important.
The business also has to import its raw material into Northern Ireland and faced many challenges in a post-Brexit world and had to adapt.
Mr Callan said: "After Brexit there was a major slowdown in terms of transport. In terms of getting products delivered overnight, that turned into five days or two weeks. A lot of that has settled down now and we've restructured our supply chain to cope with that.
"But a lot of product that's coming in, there is tariffs on that when you're bringing in product from Europe into the UK and then into Northern Ireland and that has to be covered by our business"."
Mr Callan is now hoping that the Windsor Framework will mean the business can save money on some of those additional costs and allow them to be more competitive.
But he says that the main thing the business wants to see is government "back up and running" in Northern Ireland.
"That's one of the most important things we want to see out of the Windsor Framework", he said.
Mr Callan said that there is funding supports available from the UK governments and a functioning Stormont could unlock that for businesses.
It's still unclear as to whether or not the Windsor Framework will be adopted, but businesses on the border are optimistic.